Chad Oppenheim Talks About 'Ice Cream City'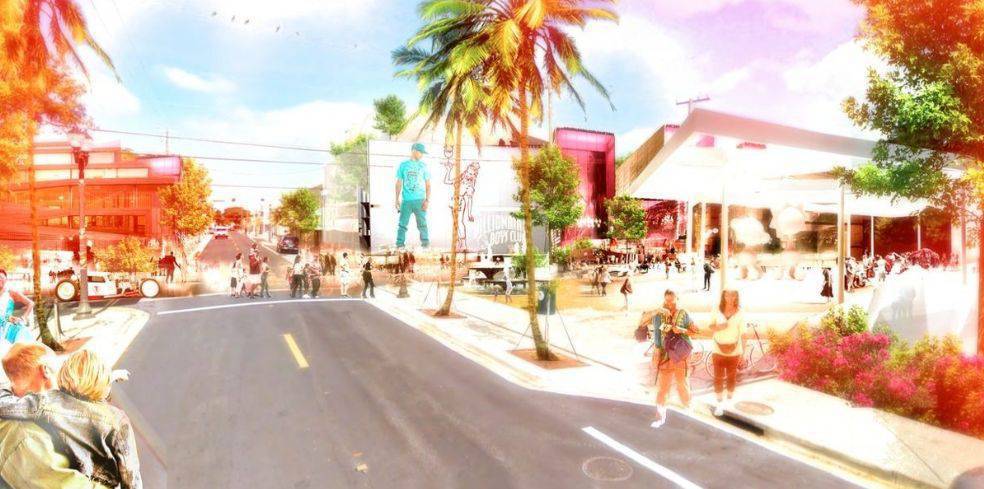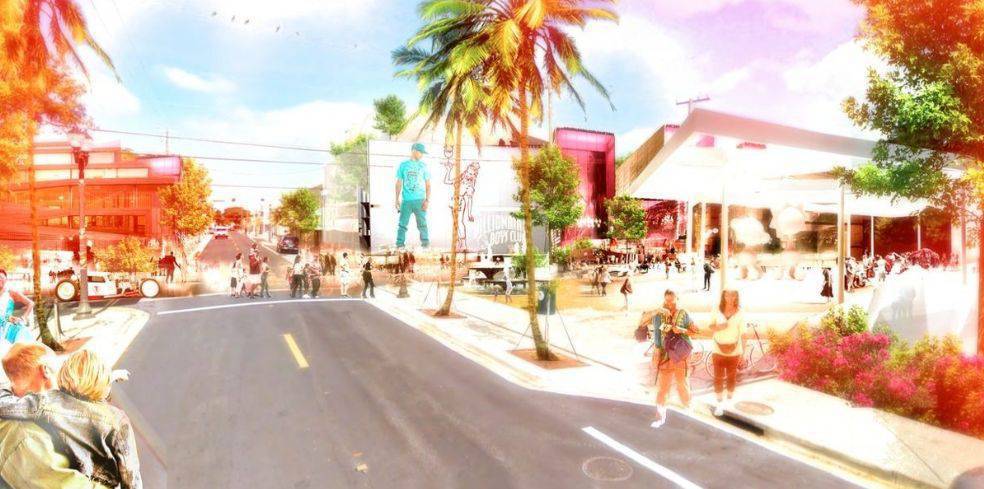 By Francisco Alvarado. Last week Miaminewtimes.com reported on a bold conceptual plan by Miami architect Chad Oppenheim and über-hip-hop mogul Pharrell Williams to convert Overtown into Ice Cream City, a whimsical neighborhood that would be home to the nation's largest indoor and outdoor skate park, a big box retailer, ateliers and specialty shops, and artist enclaves. Francisco Alvarado recently interviewed Oppenheim about Ice Cream City, including the involvement of affordable housing developer Carlisle Development Group; how far a long the plan is; and what's the strategy for protecting Overtown residents from gentrification.
Banana Republican: When and how did you and Pharrell come together on this idea?
Chad Oppenheim: We have been working together on a bunch of projects in Miami and outside of Miami. (Carlisle CEO) Matt Greer came to us since I have been working with Carlisle on other affordable housing projects. We thought Pharrell would be a great person to bring into this and get his insight. It is a collaborative between myself, Pharrell and Matt.
BR: How did you come up with the architectural concepts for Ice Cream City?
CO: Most of Ice Cream City is an urban plan and urban strategy. We didn't put much work into the architectural concepts. We want Ice Cream City to undergo an organic evolution. The imagery is indicative of what could happen. Most of it was putting together a collage from different urban experiences our the world. It is not about superimposing this gentrified vision of what we would like it to be. We want to capture the zeitgeist of the neighborhood.
Previously:
Pharrell Williams & Chad Oppenheim Are Building A Ice Cream City
BR: How does the plan incorporate historic buildings and the existing residential neighborhoods?
CO: We would completely keep whatever buildings are around. The idea is not to destroy but to build on the history and cultural aspects of the area. We may create studios out of shipping containers on an empty back lot. By no means are we thinking of tearing down anything that should be preserved. We want to build upon what is already there.
BR: Have you presented Ice Cream City to any elected officials?
CO: I have not personally. Matt Greer has. Right now we are starting the complex process of assembling the pieces and convincing many different entities and stakeholders to agree on the vision. These things could happen a little here and there. I believe we definitely need to do something in (Overtown), but without gentrifying it.