Leah LaBelle x Suntimes.com Interview, Debut Album Due Early 2013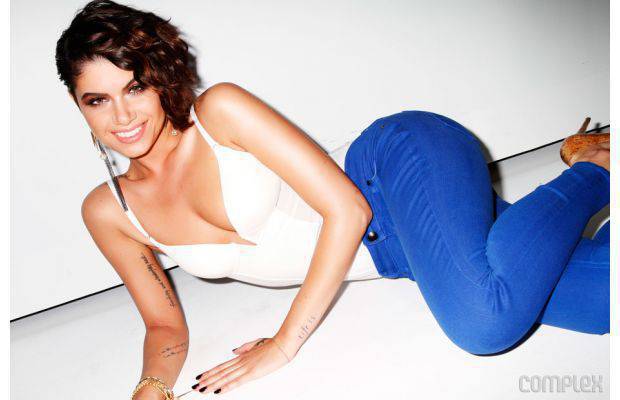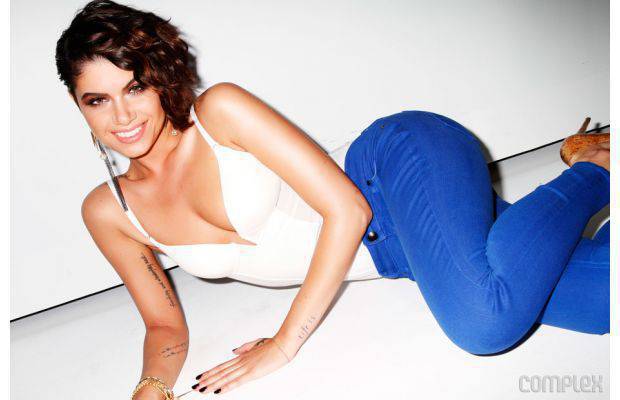 Eight years after 'Idol,' Leah LaBelle to debut solo album A few years ago, after a hiatus from music, Leah LaBelle realized that music was indeed what she was supposed to do. "Fans were writing on my MySpace asking if I was still singing," LaBelle said. "I started making YouTube videos for them to let them know that I still was." Now, LaBelle, 26, is working on her debut album with star producers Pharrell Williams and Jermaine Dupri. No stranger to rough times — LaBelle's parents fled communist Bulgaria for Canada right before she was born (she was raised in Seattle) — LaBelle knows that the music business is one that is difficult to break into.
"I did ['American Idol'] because I was in Seattle," LaBelle said. "I was young and just wanted to see what happened." At the age of 17, LaBelle made it to the top 12 on Season 3 of "American Idol" in 2004, the same season that launched Chicago native Jennifer Hudson's career. LaBelle, though, wasn't destined for immediate stardom. She said it just wasn't her time to break through at that young age. "I still had to finish high school," LaBelle said. "It was a matter of getting out there and pursuing the right people. It's a grind this music industry. For me, it was just timing." Even though a post-"Idol" breakthrough wasn't in the cards, it didn't take long for people to start taking notice of LaBelle's voice and look.
After her YouTube videos were seen by the likes of Keri Hilson, LaBelle began singing background vocals for different acts. This led to a tour with the Jonas Brothers, during which she was afforded the opportunity to perform solo. "The Jonas Brothers' tour was a massive tour with so many people," LaBelle said. "You learn how to handle your business. You know the right people to have around, the proper rest for your voice, how to workout between shows and how to eat healthy." Judging by the producers on LaBelle's upcoming album, the lessons she learned while on the road will soon have to be implemented on her own headlining tour.
Back in the days before you heard Leah Labelle blasting from your iPod dock , she was working hard building friendships and connections to help her move in the industry.
"I created relationships and tried to get studio time off of friendships," LaBelle said. "And then Pharrell and JD popped up." Pharrell and Dupri are each doing half of the production on LaBelle's first album, which she hopes will be released early in 2013. LaBelle's first single, "Sexify," is just a glimpse of what to expect. "'Sexify' was created off of a Cosmopolitan magazine cover title," LaBelle said. "It's what makes you feel good as a young woman. The things that make you feel sexy." LaBelle hopes to make people want to get up and dance without lyrics that are too vulgar or explicit. "There will be some slower ballads that speak to you," LaBelle said. "Definitely songs that feel good. You groove, get up, grab your partner and dance." And how does the 26-year-old, with plenty of sex appeal, want to be perceived? "I wouldn't say I'm a sex symbol just yet," LaBelle said through laughter. "But, hey, you never know."