Pharrell Williams x Forbes.com Interview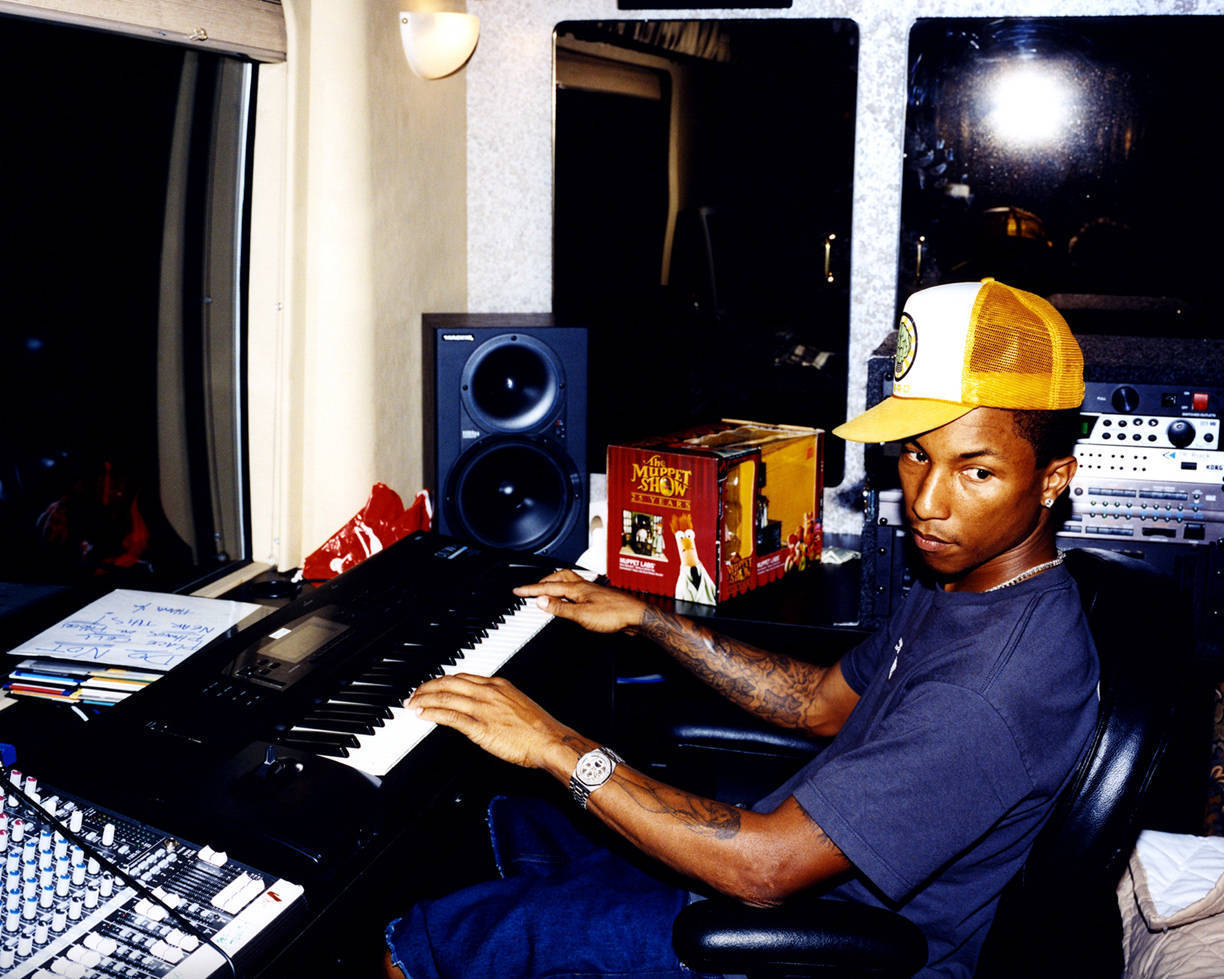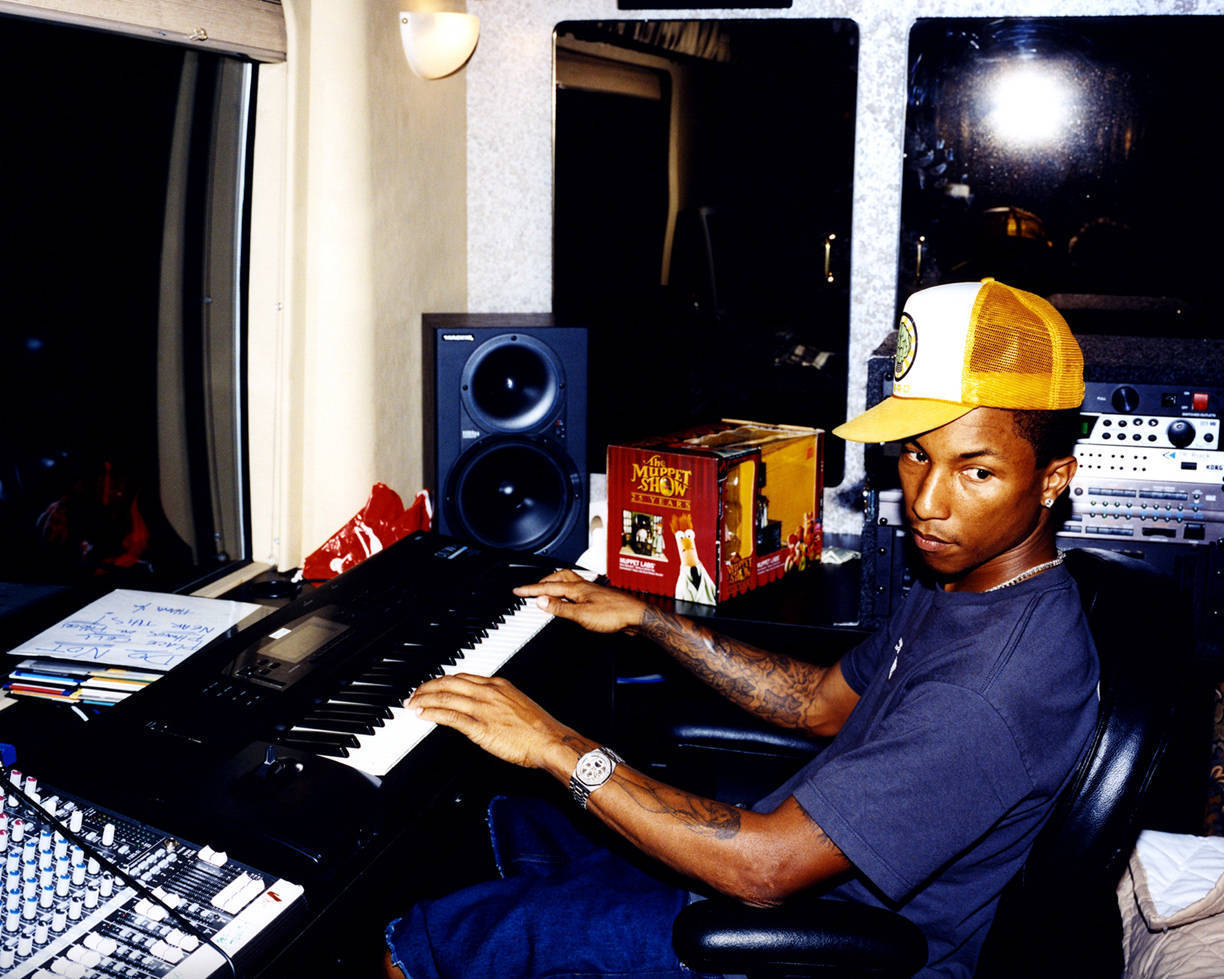 It's probably fair to call Pharrell Williams a futurist. The singer-songwriter-producer-designer-author named his record label Star Trak, selected the image of an astronaut to be the logo for his Billionaire Boys Club clothing line, and even named his son Rocket. So perhaps it should come as little surprise that he released the first episode of his show "ARTST TLK" on the web through a YouTube-based outfit called Reserve Channel, and not on an Earth-bound cable television station.
"I think 20-30 years from now, content will be consumed in a completely different way," Williams tells me in a recent phone interview. "It may not be something that's handheld. If you think about the concept of singularity, it's not so far fetched to believe that there will be some sort of interface with the body … I'm not sure how, but that's where we're headed."
For now, he's making do with existing technology. His show's first episode (see below) aired at the end of last month, featuring Ben Mezrich, author of Facebook History The Accidental Billionaires, and my colleague Andy Greenberg, author of hacker exposé This Machine Kills Secrets. Williams, who recently released his own book, Places and Spaces I've Been, touched on topics ranging from Mark Zuckerberg to Julian Assange to the nature and future of privacy.
Williams found his usual role reversed; instead of answering questions, he was the one asking them. As it turns out, the territory wasn't all that unfamiliar—Williams likened it to his experiences as a producer. In the studio, he would often find himself prodding artists to reveal a little more, to offer up certain tidbits of their lives. There were a few flourishes, however, that proved to be a bit different, namely the moment in the show when a naked lady walks onto the set and pours water for Williams and his guests. How, exactly, did that come about?
*forbes.com
*youtube.com/reservechannel
ARTST TLK Episode 1

"We don't talk about that part much," he says. "We wanted to add color to the idea of interesting minds coming together and talking about their life and times … you kind of don't want it to ever fit in a box. We don't want it to be your typical talk show." The idea for the show came from Williams' friend and collaborator, Kevin Law, who thought the multi-hyphenate artist's personality would mesh in interesting ways with those of other content creators. This fall, Williams joined chef Tom Colicchio and actress Joy Bryant as a host on Reserve Channel. The perennial Hip-Hop Cash Kings listmember wouldn't discuss his compensation, saying only that he's "very happy" with the arrangement.
The format hasn't been remotely as successful as Williams' music videos, which routinely grab millions of YouTube views; the first episode of "ARTST TLK" has racked up just over 25,000 views to date, by contract. According to Williams, though, the show has drawn interest from major television networks. No additional deals are imminent, but the superproducer doesn't seem opposed to the idea of broadcasting his show through a more outdated—and well-watched—medium. Yet the future-focused Williams says none of that is quite as important, at least initially, as the content itself. "Views are great," he says. "But at the end of the day, more than anything else, this was our way of giving us what we want. This is what an artist wants to see."