Justin Timberlake Talks About His Relationship With Pharrell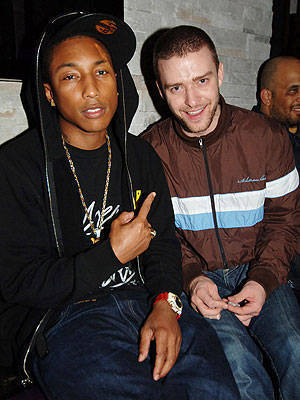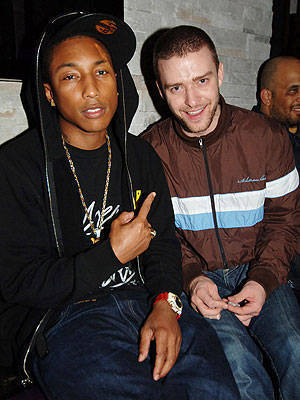 Justin has been interviewed by Rollingstone.com, where he talked about his relationship with Pharrell among other things check it out below, thanks to Borsboom. "Would you say you and Timbaland have the same perspective?
My relationship with Tim is a relationship that I have with nobody else in the world. We're like brothers, really. You have friends like that, friends you don't have to say much to, but you know they just get who you are. That's the relationship I have with Tim, where we go in the studio and kind of don't even speak to each other. He'll start tinkering around or I'll start playing some chords and start tinking around with some loop of something and that'll give him an idea and then we'll start looping it and then I'll start humming a melody and then we just ping-pong an idea back and forth.
And I have that relationship with Pharrell a little bit as well. But my relationship with Tim is very unique; we share the same perspective that we always want to make something that reminds us of music that we love, but at the same time is something we've never heard before. You talk about making this record; we encapsulated ourselves in the studio and I didn't tell anybody. I was just like, "Let's make some music without all the hoopla of, like expectations. Let's just make something that feels genuine from us." And I'm glad we were able to do that way because, for me, it's the best stuff I've ever done."