Pharrell In The Cool Trans Magazine #208, Models For Billionaire Boys Club & A Bathing Ape

For many in the Western world, Pharrell Williams is the reason they know about A Bathing Ape. When he started to wear BAPE in the mid-2000s he introduced the Japanese streetwear giant to a nation of new fans. Not long after he started up his own label Billionaire Boys Club, and soon the two became synonymous with each other. Last month Pharrell once again appears in BAPE and BBC, modeling pieces from both brands' 2013 spring/summer collections.

Williams shows how items from the different collections still manage to work effortlessly together, with various patterned and solid-colored garments complementing each other well. Along with the standard BAPE line are items from the Mr. Bathing Ape suit range, highlighting even more possibilities from the ever-growing catalog that sits under the metaphorical but almost definitely camouflage A Bathing Ape umbrella.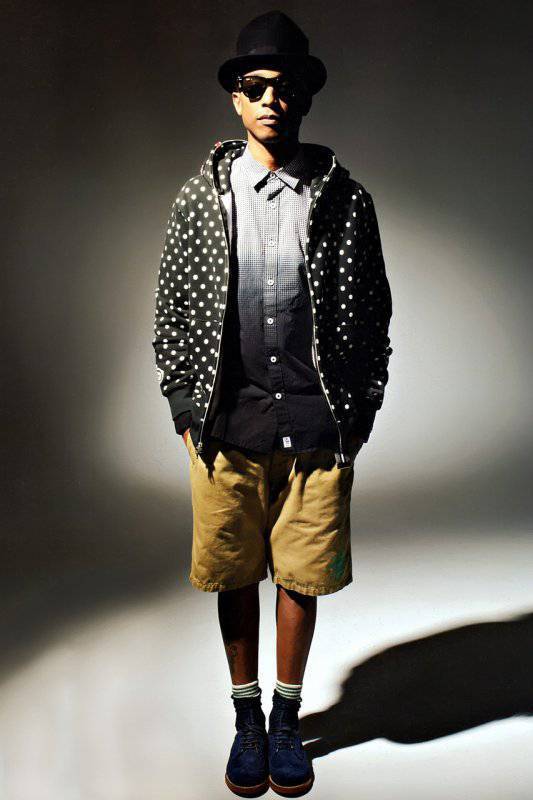 *n-e-r-d.skyrock.com
*hypebeast.com