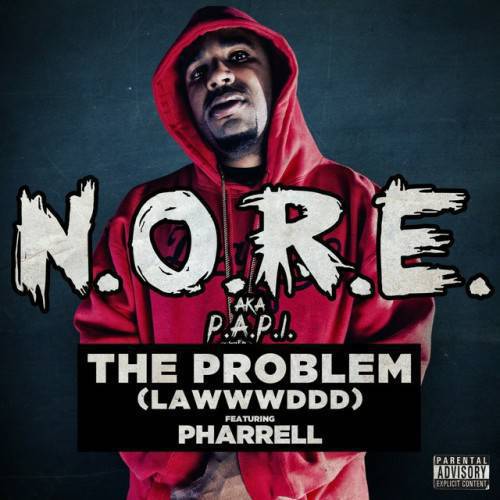 Here is finally the new single of N.O.R.E. titled The Problem (Lawwwddd) featuring Pharrell that will be on his new album Student Of The Game due April 16, The Neptunes and their Cocker Spaniel are back at it, check out the tune below, thanks to DJ Green.
Noreaga (aka P.A.P.I.) – The Problem (Lawwwddd) feat. Pharrell (DJ) (13′)

Posted: March 21st
How about this right herre. Three Neptunes Tracks in Three Days, can't fucking wait to this one herre. P.A.P.I. (aka Noreaga) just releaved on his official site that he is about to release his newest single produced by Pharrell today titled The Problem (Lawwwddd) which also features Pharrell on the track. Look for it to premiere tomorrow and look for N.O.R.E.'s Student Of The Game album to drop on April 16th.