Tyler, The Creator "Fans Out" For Pharrell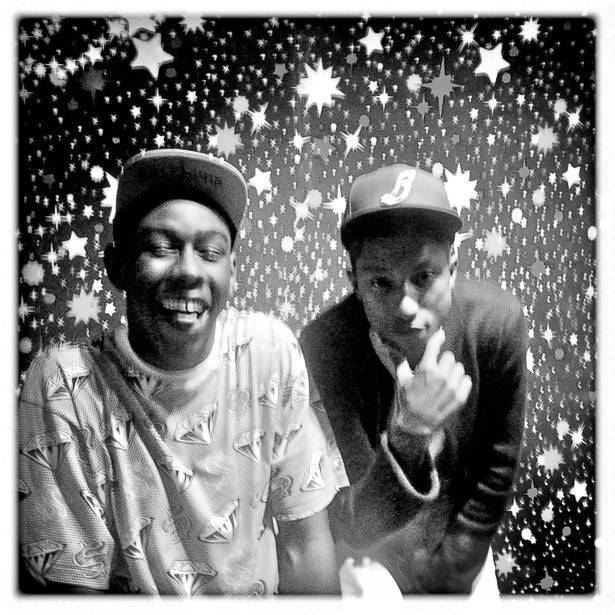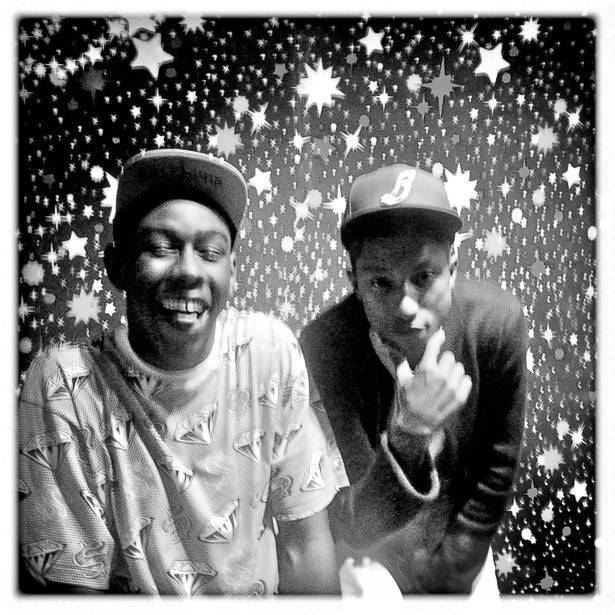 In Mass Appeal issue #52 we debut our new "Fan Out" column in which one artist or celeb gets to gush about a personal hero of theirs. For this first installment Jason Goldwatch interviews Tyler, The Creator, an unabashed Stan for Pharrell Williams. Check out the interview below featuring bonus pics of Tyler and cover subject Earl Sweatshirt taken by Goldwatch himself. And don't forget to subscribe to Mass Appeal to get your own print copy of issue #52.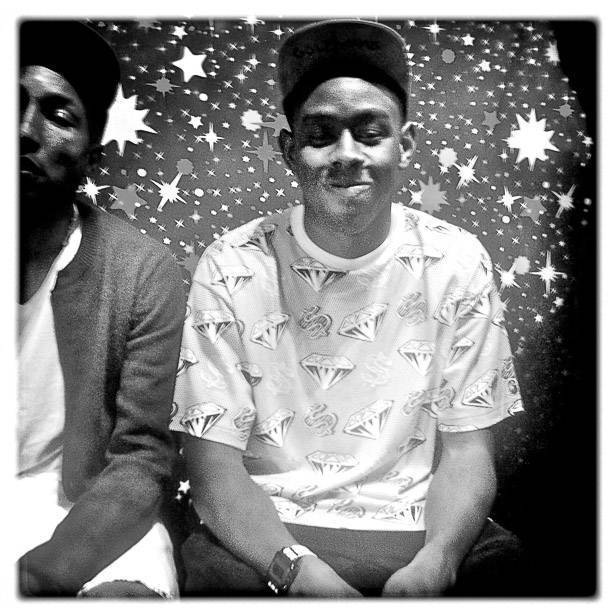 Mass Appeal: Why is P your favorite artist?
Tyler, The Creator: I don't know. The sound–I could relate to his love of chords. Plus, he was different and so was I. I was a skate kid and black, that wasn't really accepted, so when I seen that he was too, it was like, alright, fuck it, I am TOO. Damn, that sounded corny …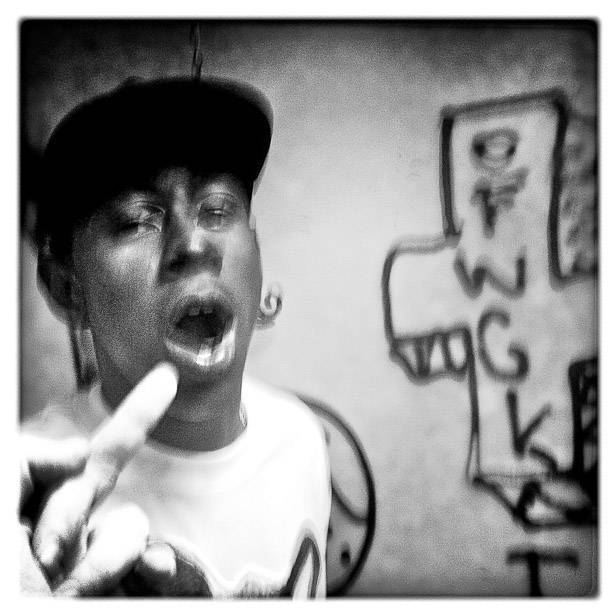 Mass Appeal: What was the first project he did that really struck a chord with you?
Tyler, The Creator: I remember "Steal Away" by Mary J. [Blige], I was like whoaaa … this song is fucking epic. [A] couple [of] months later, I heard "Tape You" on the radio and was like 'oh fuck, this is the greatest song ever.' Later, I bought In Search Of . . . I was 11 at the time and I was like 'fuck, this is epic.' I did research and found out that that was the same dude who did other songs I really liked. And from then on out, I was a fan.
MA: What makes you a super fan?
TC: The rare items [I have] and the fact that I know dates and have almost all TV performances recorded since 2004 on VHS. Plus magazine rip outs.
MA: What's up with your ICECREAM collection?
TC: Getting bigger every month. It's crazy how stuck in 2006 I am. That whole BBC/ Bape era was my golden years. I met a lot of close friends because of that. Weird thing is, we never grew out of it.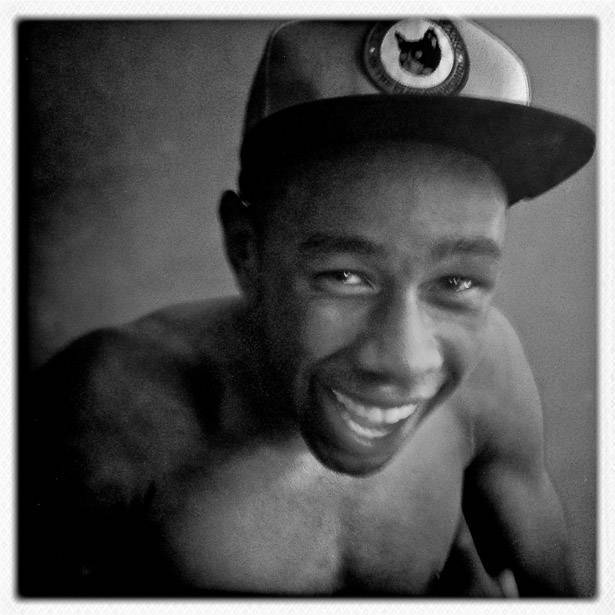 MA: Talk about the scene in the "Star Trak Presents: Clones" [DVD] where Pharrell plays "Thrasher" on his piano and how that made you want to actually learn about music.
TC: I was 12 when that came out. Popped that DVD in and just zoned. When I was little, I didn't know what pitch or chords were. I just knew I liked the sound of that with melodies and shit. P played "Thrasher" on the piano, a magazine I read and stuff, and was like 'WTF, that's the greatest shit I've ever heard and seen.' Two worlds I love–music and skateboarding–in one. That made me want to learn piano and make songs about shit I know. But my mom never wanted to put me in piano– she put me in basketball instead, which I still don't like to this day. So I eventually taught myself how to play, just trying to emulate things that I would hear, pressing random keys together until it made sense.
MA: How does his music influence yours?
TC: It's fun. You can be whoever you want. Be like Prince on "Frontin'" or be a thug on full mode with N.O.R.E. It's like drama club, and I loved drama club.
MA: How does his fashion sense influence yours?
TC: Watch the "Mr. Me Too" video and tell me that isn't the coolest shit ever.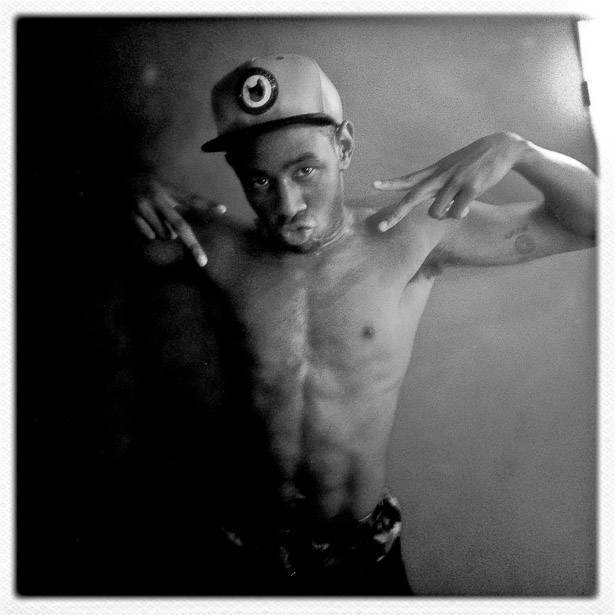 MA: I follow you on Twitter and always laugh and am charmed by what a Stan you are for him, and you aren't bashful about it at all. Fuck hip hop and the "no homo" mentality– talk about the importance of artists loving other artist's work. And being openly influenced by a sound.
TC: Look, everyone has something that they Stan [about], but as you get older most people grow out of it. I didn't, so I know how kids are when they are fanatics of mine. I know how it feels.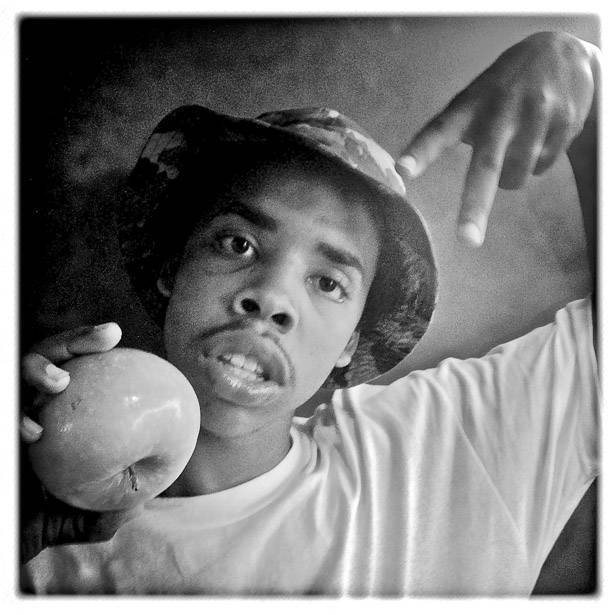 MA: How did you two get in contact?
TC: He contacted me. I was super stoked. He invited me to a commercial shoot of his I didn't know what to do with myself. It was crazy seeing someone you've only seen in photos and on TV in real life. That's my homie now. At first I thought he hated me and thought I was weird 'cause I'm so hyper, but now we cool—it's so sick. Anyway, that night me, him and Chad made the "Trouble On My Mind" song. It was crazy having them both in there.
MA: Was he cooler than you thought?
TC: Not possible for him to exceed the coolness I have set for him. Cot damn, I need to hop off. Hahaha.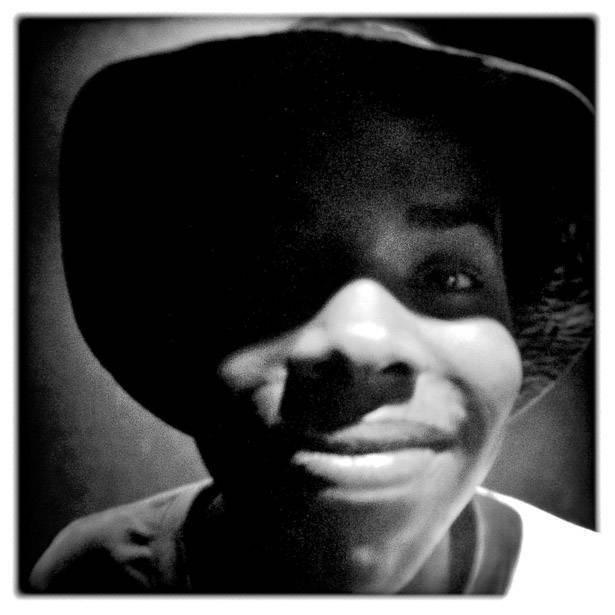 MA: You guys talk about music?
TC: All the time. It's tight to have someone who can also appreciate the sound of chords and stuff.
MA: Did you guys eat Mc Donalds?
TC: Nah. I'm a Fatburger guy.
MA: What's the weirdest shit you've done [while listening] to a N.E.R.D album?
TC: This question creeps me out.