Pharrell At HTC One Concert Full, New Busta Rhymes 'Twerk It', 'Get Lucky' Sets Records #1 In 46 Countries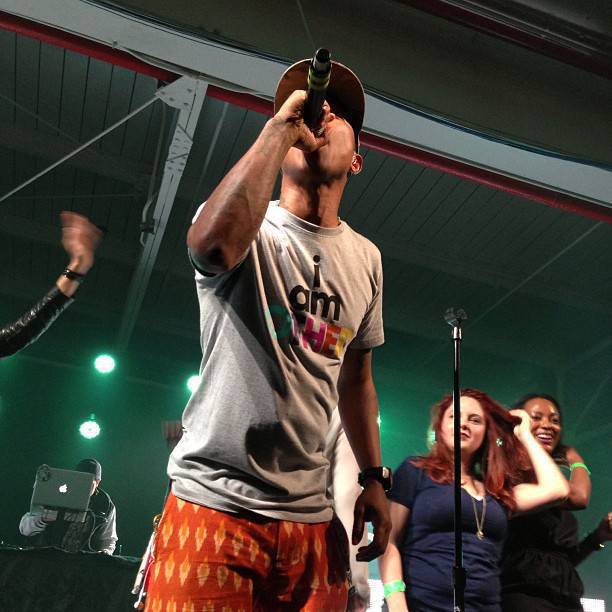 Daft Punk – Get Lucky

You can watch now the whole thing on pharrell.htctheoneconcerts.com.
Posted: April 23rd.
Pharrell performed an exclusive concert on Apr. 19th at the Brooklyn's House Of Vans, where he performed his Hits as well as some new joints like the Daft Punk single 'Get Lucky' and a new Busta Rhymes track titled 'Twerk It'. "I just thought the approach was ambitious. It was left of what most tech companies are trying to do," Pharrell says of HTC. "They're not afraid of innovative ideas and pushing boundaries." Pharrell was so thrilled to perform the new Daft Punk track, "Get Lucky," live for the first time at the HTC One Launch last night that he repeated the song Three Times in a row.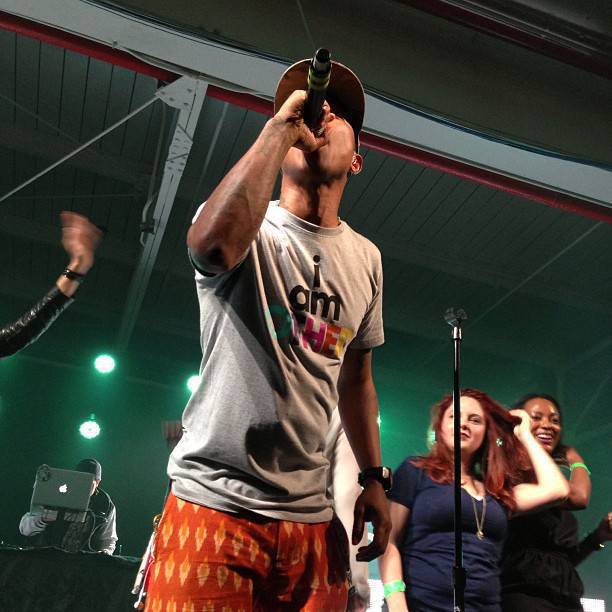 "Man these guys that made this record, they're like so far beyond their time. I'm honored to know those guys, those robots," he said by way of introduction onstage at Brooklyn's House Of Vans. "We just had a lot of incredible history together. So when they called me over the summer, I just remembered thinking one thing. . . ." He paused, as the now-familiar early strains of the disco track kicked in and the crowd cheered. "Try to get lucky, right?"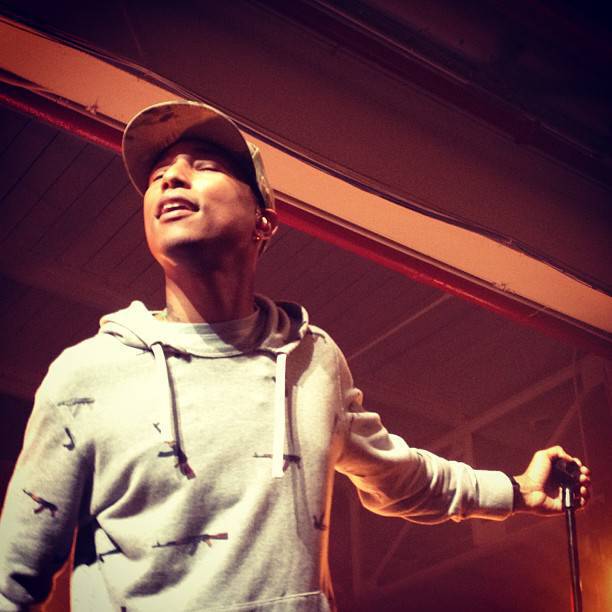 The track, which marks the first single off Daft Punk's highly-anticipated new album, Random Access Memories, was finally released in full this Friday after making brief appearances in a series of trailers on Saturday Night Live. In that short time, it had already gained enough of a presence that the audience was singing along. "The song just came out last night, and Brooklyn knows the words," Pharrell sang over the beat as the song reached its end which the Daft Punk single has set a record on Spotify and iTunes reaching #1 in 46 countries.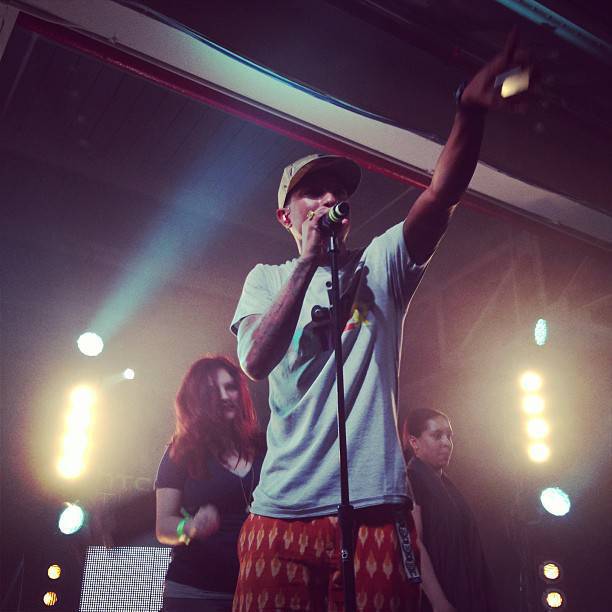 Daft Punk and Pharrell have taken the iTunes chart by storm with the release of their comeback single 'Get Lucky,' which has soared to Number One in less than 24 hours since its release, and it seems being leaked earlier this week on YouTube hasn't hurt its download sales as the single has raced to number one in just a few hours while it is currently at number three in the US. Despite only being available since Friday morning, Get Lucky is now Daft Punk's second highest charting single of their career, behind 2000's club smash One More Time, which peaked at Number 2. Given this week's reaction, who knows what could happen when Random Access Memories gets its full release on 20 May.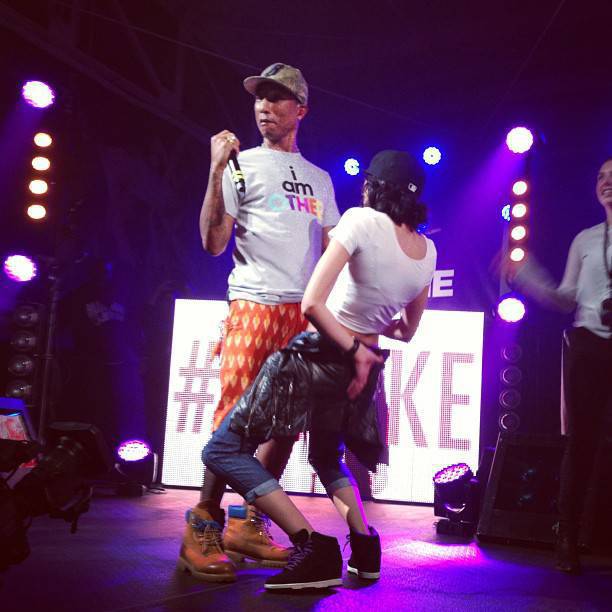 The music service says the French electronic duo's song "Get Lucky" had the biggest streaming day for a single track on Friday in the U.S. and the United Kingdom. Spotify wouldn't release the number of streams. Macklemore & Ryan Lewis' "Thrift Shop" previously held the record for most streams in a day in the U.S. British band Bastille had the title in the United Kingdom with the song "Pompeii." And speaking of records, Robin Thicke's 'Blurred Lines', which Pharrell also performed, is at #3. Check out for the full tracklist of the performance below. Pharrell revealed at the end that he "got so much other music coming out this year", we can't wait.
Busta Rhymes – Twerk It

And speaking of the new Busta Rhymes tune that Pharrell performed titled 'Twerk It', is pretty much amazing if you're asking me. I love the fact that Pharrell is following the EDM Trap genre (Baauer x HudMo) right now that is going viral on the net (which I love), and that tune right there is pretty much Neptunes first Trap tune, can't wait to hear the High Quality version to murder my speakers with it, check out the tune below.
Busta Rhymes – Twerk It (Live) (13′)

Robin Thicke – Blurred Lines

Swedish House Mafia – One (Your Name)

Noreaga – Superthug
Clipse – Grindin'
N*E*R*D – Lapdance
Pharrell – Frontin'
Snoop Dogg – Drop It Like It's Hot
Snoop Dogg – Beautiful
Nelly – Hot In Herre
N*E*R*D – She Wants To Move
Jay-Z – Give It To Me (I Just Wanna Love You)
Madonna – Give It To Me
Busta Rhymes – Twerk It
Swedish House Mafia – One
Robin Thicke – Wanna Love You Girl
Robin Thicke – Blurred Lines
N*E*R*D – Hypnotise U
Daft Punk – Get Lucky x3
*rollingstone.com
*music.terra.com
*vibe.com
*htctheoneconcerts.com
*instagram.com/bbcicecream
*twitter.com/i_am_other
*entertainmentwise.com
*officialcharts.com