Pharrell x Tyler Gray Interview In NY, Reveals Not Scoring Despicable Me 2, Only OST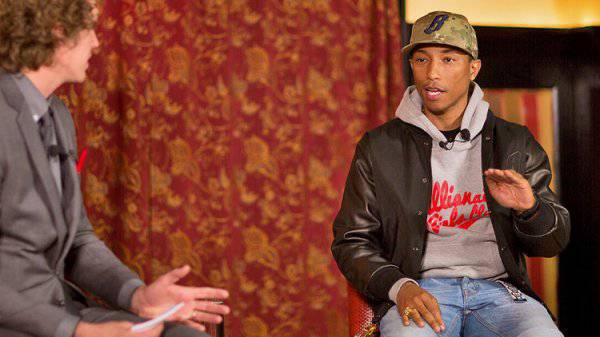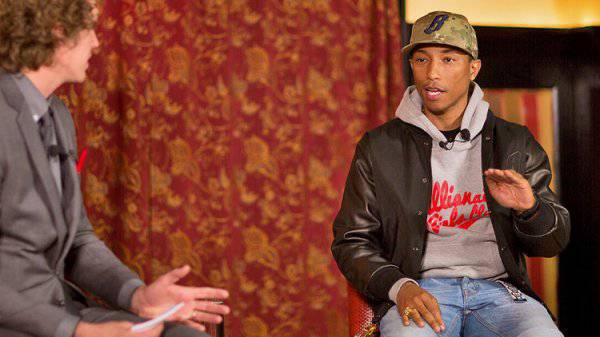 In a conversation at Del Posto in New York, Pharrell talked about how he got involved with Bionic Yarn, which turns waste plastic into material for clothing. A pair of jeans reuses 7 water bottles worth of plastic, a hoodie uses 12. Pharrell said he was partly inspired by a rant from right-wing pundit Rush Limbaugh, who accused Pharrell of being a hypocrite for playing an Earth Day celebration while enjoying private flights and fast cars. "I'm like, 'Why is he attacking me? What did I do?' But if I look at what he was saying, if I look at the criticism, it's like, well, yeah, okay, my carbon footprint is probably off the charts, so let me involve myself with something that will give me sort of like a balance."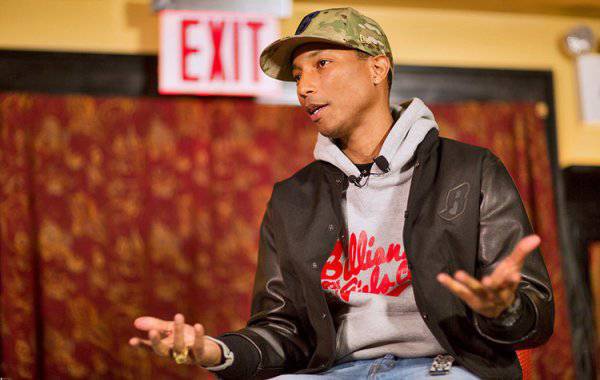 With Bionic Yarn he subsequently landed deals with large corporate partners to make fabric from the recycled material. "That was so I could rest at night. I took a private flight, okay, but we just did this huge collaboration, and we did all of the denim for two weeks for Gap in Japan…. It was kind of like, alright, Rush." He also talks about making Madonna cry, about how Rush Limbaugh made him think about sustainability, and the inside story of his collaboration with Daft Punk on "Get Lucky.", and unfortunately he revealed that he didn't score the Despicable Me 2 Score but only the Soundtrack.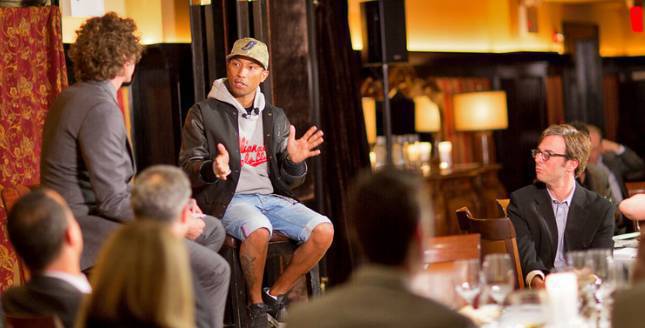 Pharrell also talked about the creative trade-off in successful collaborations: "I may not know a lot about the field, but I know I may have a decent idea. So it's an interesting trade: I kind of get paid to learn how to really do it and to bring an interesting slant to whatever their existing business is. Pharrell on choosing collaborators: "When I'm choosing a collaborator, it's usually because I feel like, beyond what they're teaching me, when there are things that I don't understand, I'll trust them. I'll say, 'Okay. You know better than I do.' You can check out whole Interview below.
Pharrell x Tyler Gray Interview (2013)

Amie Deutch & Pharrell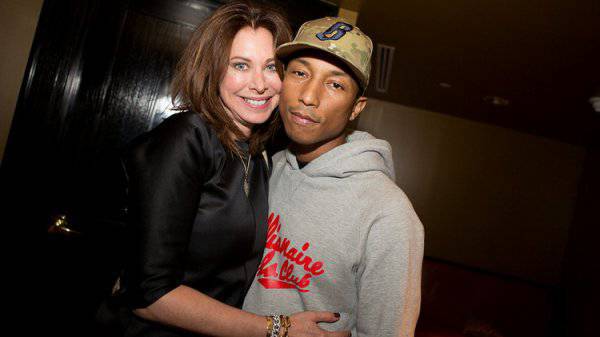 Pharrell with Fast Company Associate Publisher, Sales and Marketing, Amie Deutch.
Christine Osekosi, Pharrell & Tyler Gray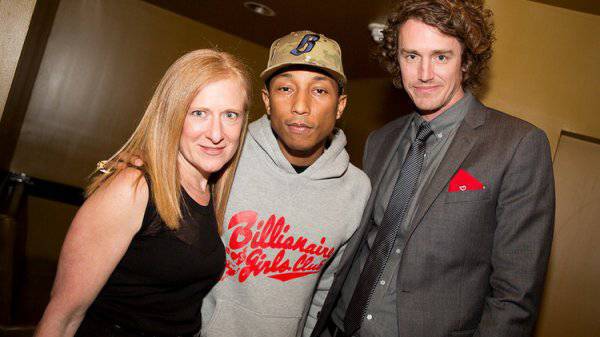 *n-e-r-d.skyrock.com
*thehiphopupdate.com
*fastcompany.com