Scott Kara's Pharrell Williams' Article 'Nudey Rudey Comeback'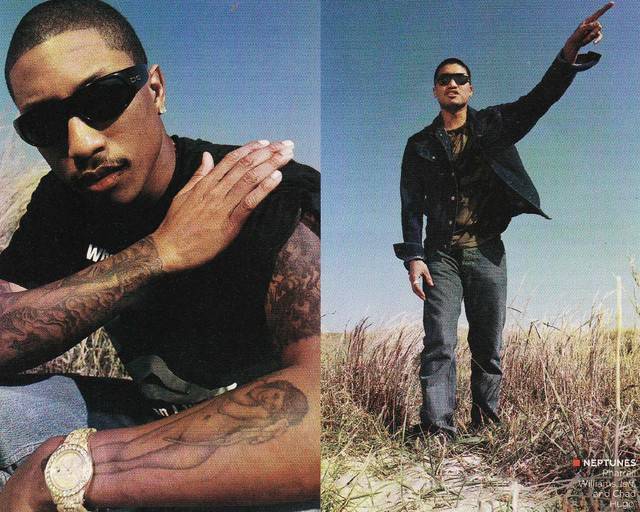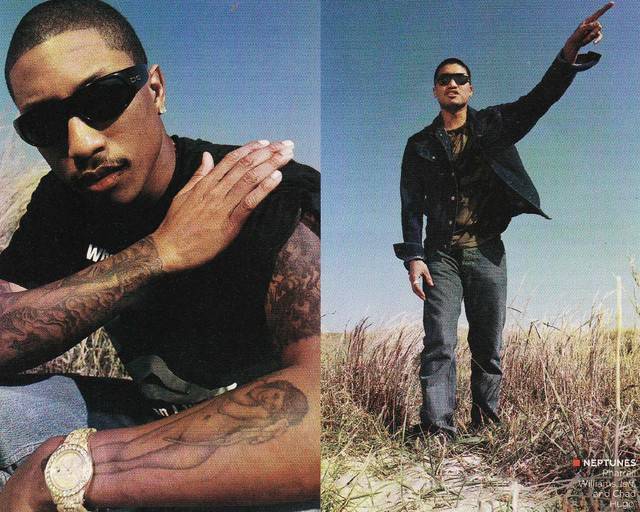 By Scott Kara. He's not a mega music star in the vein of Rihanna or Justin Timberlake, although Pharrell Williams has been the man behind many hit songs in the past 13 years or so. But let's just say he's been a little fickle of late. It's funny though, how this sweet singing smoothie and producer-to-the-stars somehow happens to be at his best when there are naked women cavorting around him. Back in 2002 his band N*E*R*D's best song, Lapdance, came with a brazen, dirty video with lots of homies riding BMX bikes and, well, you can only imagine what else. The thing is, whatever you thought of the video there was no denying the catchiness of the song and the sing-along chorus of "Ooh baby you want me".
And just recently, Williams is back at the top of the pops with Blurred Lines, a tune by American R&B pop guy Robin Thicke. It's No 1 in New Zealand this week (and many other countries around the world) and what do you know, the dirty dog has come full circle with the naughty, cheeky video featuring gorgeous topless models strutting their stuff, while Pharrell and his mates Thicke and T.I. stand around ogling them. There is also a censored video with the models wearing their undies. The show stealer is Polish model and "actress" Emily Ratajkowski, and it has to be said (this is what my wife said by the way), the clip will do wonders for the 21-year-old's career.
Robin Thicke – Blurred Lines feat. Pharrell & T.I. (Unrated Version)

To be fair to Thicke, with or without the rudey version of the video, it's a cracking good track. My kids and I have been dancing to it every day for the past few weeks (sometimes twice, maybe even three times a day). I tell ya, it's the new Gangnam Style, especially since Psy's new single, Gentleman, doesn't get my discerning 5-year-old's tick of approval. But Blurred Lines sure does. Not that she's seen the video, and nor will she. The song is just one of a handful of recent projects Pharrell has been involved in that have put him back in the limelight.
Which is about time because during his heyday in the early 2000s he and his production crew buddies (known as The Neptunes) worked with everyone from Justin Timberlake and Britney Spears to Jay-Z and Snoop Dogg (remember Beautiful from way back in 2002?). His patchy history also included a cancelled N*E*R*D show at Vector Arena in early 2009, and three disappointing N*E*R*D albums following the promise of Lapdance and the near-classic debut, In Search Of …, that that song was taken from. Still, our own golden boy Dan Carter is a Pharrell fan – at least of the musician's wardrobe.
"I really like his sense of style," he said a few years back. Well, Williams has certainly been more about style over substance in recent years. But starting last year he played a small but solid hand in Frank Ocean's excellent Channel Orange album and rapper Kendrick Lamar's good kid, m.A.A.d city, both among the best albums of last year. Most recently he also appeared on Daft Punk's fourth studio album Random Access Memories co-writing and featuring on first single Get Lucky, which became the most streamed song in a 24-hour period on Spotify when it was released last week. But it's Blurred Lines that is the best thing he's done since Lapdance. If you don't believe me then contrast and compare them – and I recommend getting the full impact by watching the videos – just not at work. Happy viewing.