Christian Rich x Hypetrak.com Interview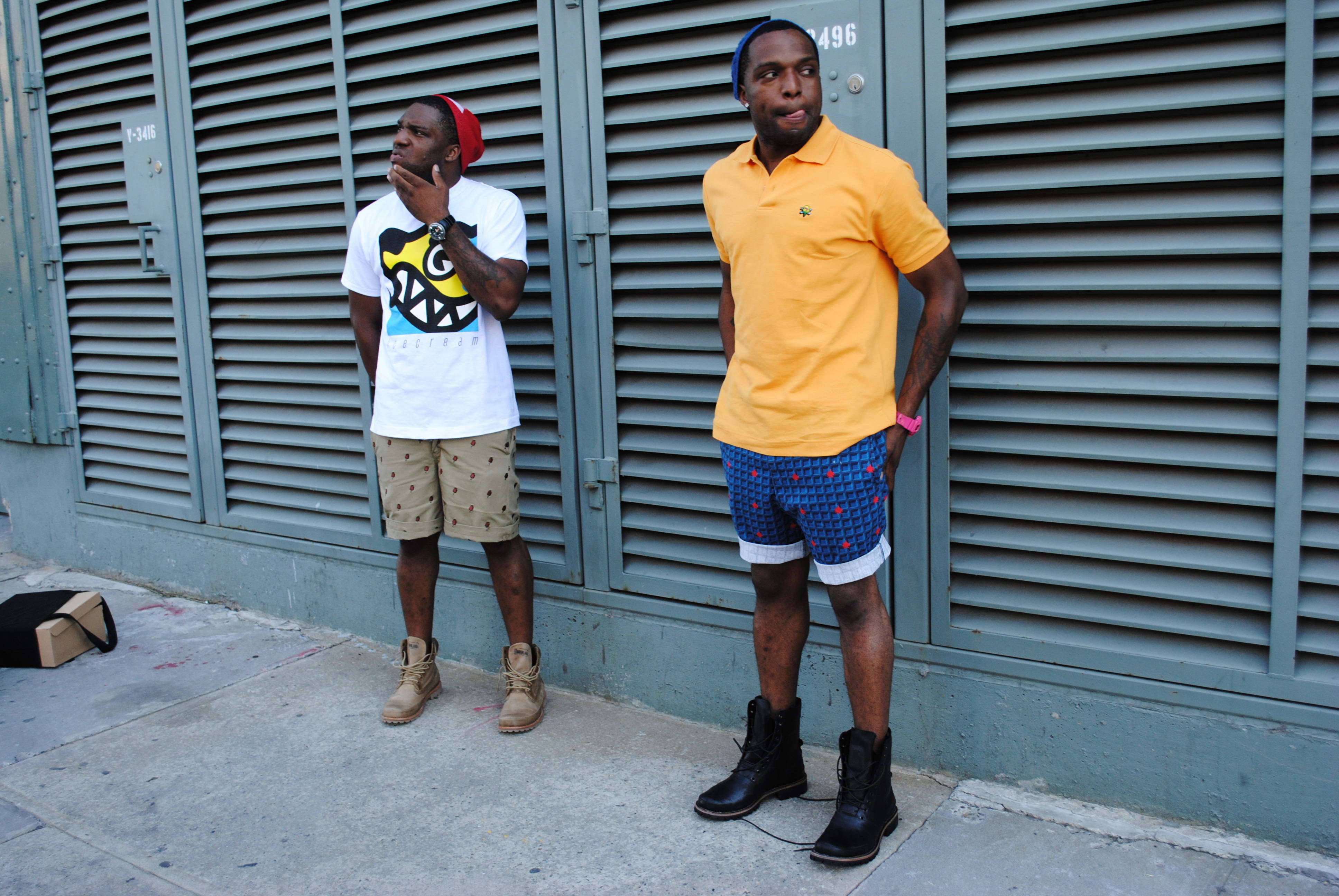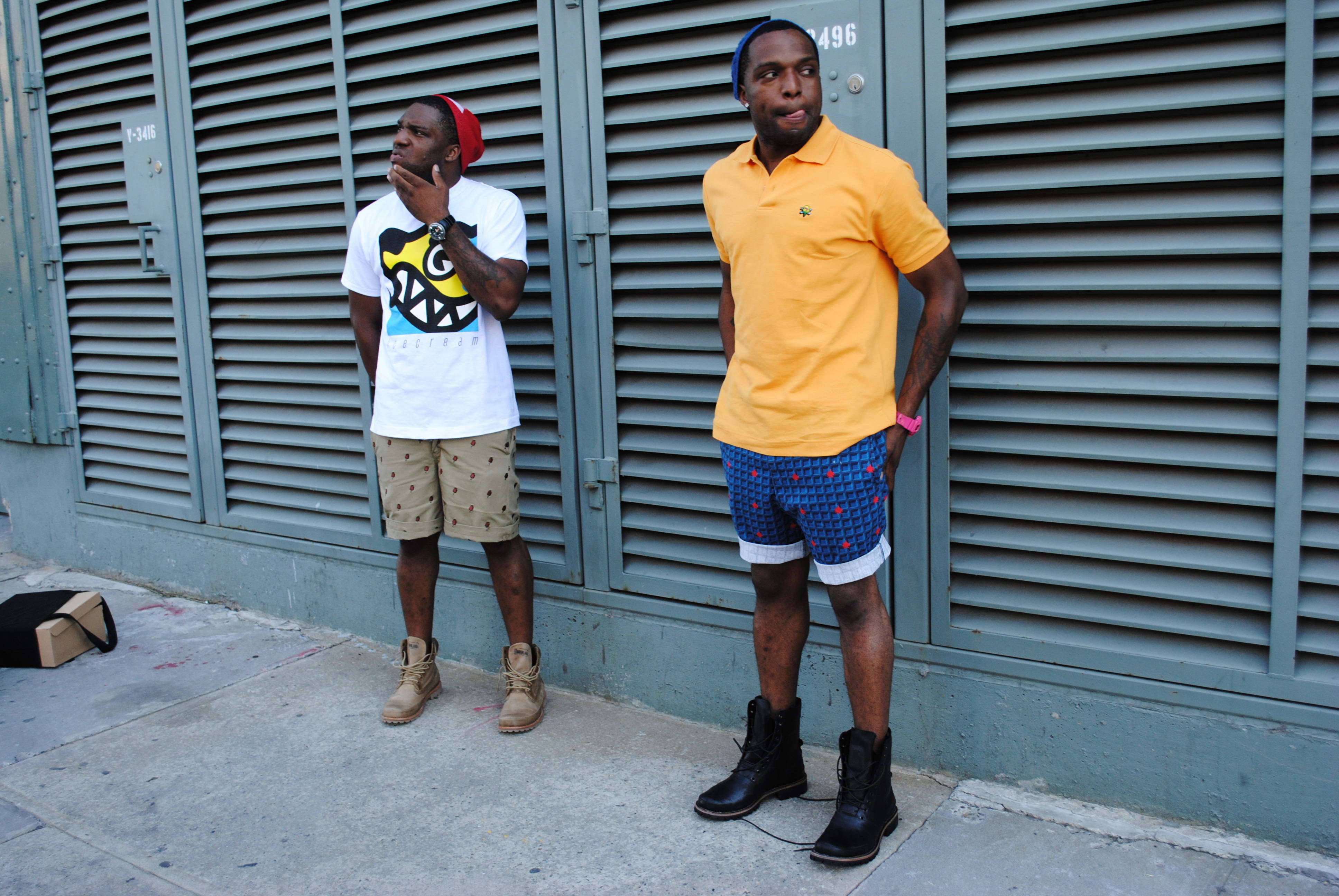 By Petar Kujundzic. Does the name Christian Rich ring a bell to you? It certainly should. The brotherly duo from Chicago has been responsible for producing Earl Sweatshirt's "Chum" single as well as J. Cole's recent Jhené Aiko-assisted "Sparks Will Fly" tune. With a decade in the game, their resume includes beats for the likes of Diddy, Pharrell and The Neptunes, and more recently Chris Brown. Setting their sight to a glorious 2013, Kehinde and Taiwo Hassan have also an EP project in the works that is dedicated to the demanding genre of French House. We sat down with them and discussed their collaborative efforts with Earl, Jermaine and Breezy, their new music as well as the producer's perspective.
How did you guys link up with Earl Sweatshirt and what have you produced for him? Will it end up on Doris?
We met Earl through everyday working and pitching tracks. He heard some of our music and we linked up in the studio. As far as details on Doris are concerned, we can't really talk about it. It's up to Earl to give fans details on his album. It's great work. I think it's close to what Nas did with Illmatic for his era. As for our contribution, we produced "Chum" with Earl and Chad Hugo. There are also tracks like "Centurion" and "150 Molasses" and more that are floating around.
How was it working with Earl?
It was the best experience. It was like working with your little brother that is really famous. It's definitely not an everyday encounter. His diction, his thought process are brilliant. It's such a blessing when you can get that much time to carve out greatness with someone of that caliber. So many late sessions that started as conversations and turned into some of the most amazing songs of 2013. He is one of the first artists that we did a song for and then went to Coachella and saw our songs being performed live on stage that was real special. He's chill in the studio a lot of times but once he gets in that booth, it's magic. He'll knock out a song in five minutes.
How about J. Cole? You produced "Sparks Will Fly" featuring Def Jam songstress Jhene AIko. What can you tell us about this record?
That record has been done for a while. Jhene Aiko is a new addition to it. But the song still sounds fresh. There is an amazing story that goes with that track, but in due time for that. We created that record in Brooklyn and we were viewing New York in a certain wat that time, so there is a certain emotion attached to the song. It is a dear song to us. It was the moment we realized how big this producer thing can be for us.
You have three records with Chris Brown. What can you share about these songs? Will they end up on X?
The records we did for Chris Brown are cool R&B track that are inspired by early '90s sounds. Chris finished one of the songs before we arrived at the studio, so he was like, "I wrote this to song to y'all record, and it's nuts." We hear it and it was truly amazing. It's the kind of song that you would want people to know you did for Breezy right away. It's a loud record, very chord driven, with heavy drums and all that. The other songs, however, are completely different. One has lo-fi elements mixed with Depeche Mode ideas. I could go on and on about these songs, but who knows if they will make the final cut of the LP. If they don't appear on it, you will hear us play them during our DJ sets regardless.
Did you have to adapt your own creative process in order to work with these artists? All three of them have their own significant sound.
Yeah. Every artist is different. The common thing among them, they want hits. The formula is to be yourself and have your own algorithm. Christian Rich has a process with everyone. The artist must feel comfortable with you and trust your skills. This is where preparation comes into play. You should be at home in your studio creating records to play at will. In addition, your musical reference needs to be on point. This implies the mental notes of songs that you use to inspire a new project or song. We have great taste in music. So our references usually introduce the artist to a new sound right away. With that being said, you can insert your favorite artist in this process. Fortunately, the artists themselves prove to have quite a taste in music as well. And that's when the magic begins.
How would you outline the "regular" work relationship between recording artist and producer? What does their working relationship require in order to be successful?
Honestly, there is no regular relationship. Each time is different. You might not be in the studio with the artist and just hear the song after. Or you might be in the studio with them intensely creating. Some artists can be difficult and you might leave the session early and let the managers work out the process. Some artists, on the other hand, are still on a regular earth level so you can actually have a dialogue and trade ideas. As mentioned before, as a producer, you should have your own process down regardless. You might have to shift things and adjust to each person as needed.
You have a French House EP coming out in June. What can you share about this project and what does "French House" mean exactly?
French House is a genre that stems from disco ideas of the late '70s, early '80s but it also contains some R&B elements of the same era. The most-sampled, one might even say duplicated, artists of that era are the group Change, Steve Arrington, Prince, Shalamaar and so on. So their influences are all over that record. In addition to that, you can also hear ideas like the theme song from Scarface. Kavinsky utilizes this approach a lot. It truly is a great genre. If you miss the Neptunes chords, you will love French House. Our EP is something we created for our DJ sets. We usually spin a lot of other artist's music. So naturally, this EP gave us a chance to play our records, which is a great feeling. We produced all the tracks on this project and featured all guest vocalists. Along with the trap genre, French House facilitated the act of DJing for us.
What can the audience expect once you take control over the 1s and 2s?
"1s and 2s," that phrase is funny to me. I won't give it away but we don't just dj records on turntables. It's more of a show. No matter where we are — a club or a festival. We have a lot of exclusive records, so we hope to surprise the audience at every event with our playlist. We pretty much play our musical influences. It doesn't matter if your known or unknown — once you have a hot record, chances are that it will be featured in our sets.
You've been active for more than just a minute? What is the key for consistency in terms of quality for you?
I feel like we are just now getting into our zone. Everything before seemed more like experimenting. We still experiment but now it's all about quality and not quantity. We like to take out time musically as well. Obviously, we always wanted to work with great artists. There is a lot of filtering going on within this process, but we finally got there. We also do a lot of research — probably up to ten hours a day. This basically means that we are online looking up songs and going through our vinyl collection a lot. Then we go and create. This helps us staying focused and consistent in our work.
Now that you have worked with more prominent artists, who would you love to work with next?
We've worked with prominent artists before. So it's hard to say, who's next. I like everyone. Florence + the Machine would be a dream collaboration. Obviously, Kanye West would be dope too. It's crazy. Because when we first met Pharrell, that was the first question he asked to us, "What about 'Ye?" I mean we are all from Chicago but we just haven't crossed paths in that way. But to move on, Lana Del Rey, A$AP Rocky, Rihanna, Thom Yorke, Disclosure, Taylor Swift and more. As you can see, we are eager to work with these top artists, but it is also very rewarding to join forces with emerging, fresh talent too.