Daniel Lanois Discuss New Projects With Pharrell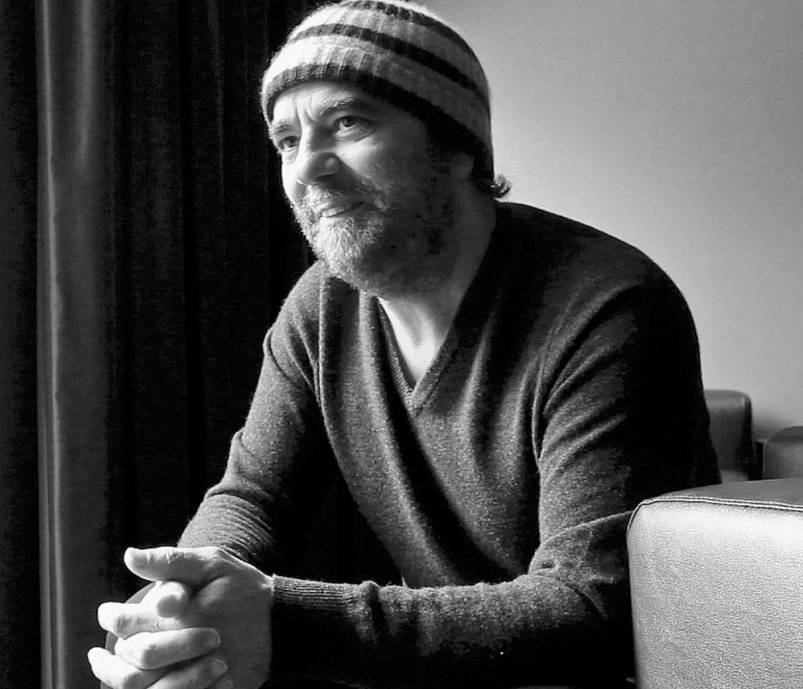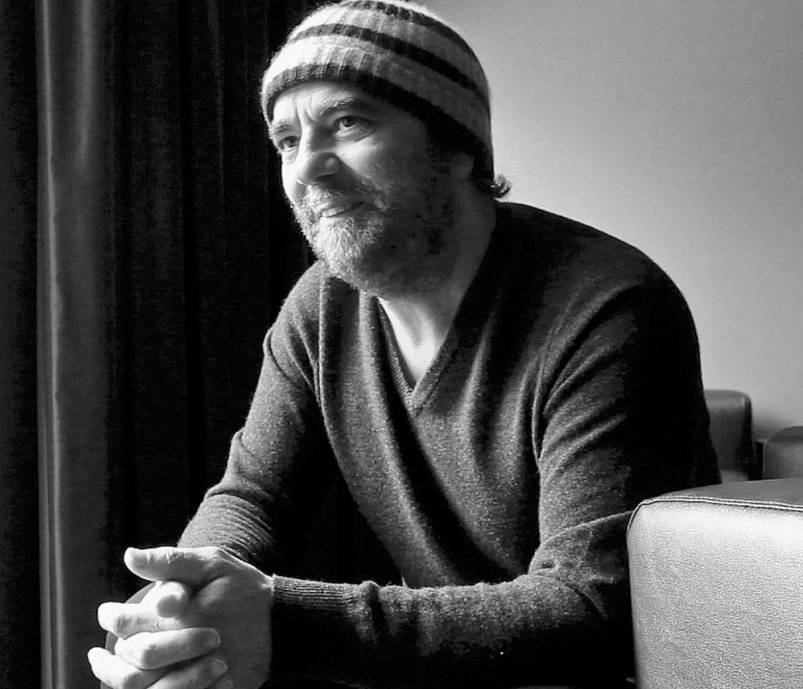 By Patrick Flanary. Producer has met with Pharrell Williams and Robert Plant; 'Lucky for me, I'm not doing the new U2 record,' he says. Over the span of three days last week, Pharrell Williams and Robert Plant both paid visits to Daniel Lanois at his Los Angeles studio, the producer, known for his work on landmark albums by Bob Dylan, U2 and Peter Gabriel, tells Rolling Stone. While the meetings were unrelated, discussions at each suggest two potential directions for Lanois's first collaboration since working with The Killers on last year's Battle Born.
On Tuesday afternoon, Pharrell interviewed Lanois for ARTST TLK, a YouTube show on Reserve Channel, for an episode documenting his pedal steel guitar expertise. The two producers also spoke about Pharrell's next record, and decided to talk further at his nearby studio on Thursday. "It was a real interesting conversation with him," Lanois told Rolling Stone in a phone interview after their first chat. "I said to him, 'Listen, fundamentally my work has melancholy in it. That's just who I am and that's what I do. So it makes it hard for me to write a party track.' But I like hearing party tracks.
I heard 'Hot Legs' by Rod Stewart in the airport the other day and thought, 'Fuck, way to go, Rod!' I could never have written 'Hot Legs.' "Sometimes I'm surprised that somebody like [Pharrell] would even know I exist," he continued. "But it's nice to be reminded that people have been moved by my work. Maybe I just need to hand out a few more business cards so I get those kind of phone calls."
An effort with Pharrell, who most recently worked with Daft Punk and Robin Thicke, would signal a different approach for Lanois, best known for his work on albums including Peter Gabriel's So, U2's The Joshua Tree and Bob Dylan's Time Out Of Mind. But his Thursday date with Pharrell did not happen. It was preempted by a visit from Robert Plant, whose band, the Sensational Space Shifters, played the Shrine Auditorium the night before. He and Lanois revisited several songs they recorded and shelved in 2010 after sessions for a follow-up to Plant and Alison Krauss's 2007 Grammy-winning Raising Sand were scrapped.
Though a partnership is not yet official, the material revisited last week is independent of those sessions and will not involve Krauss. Meanwhile, Lanois tells Rolling Stone that some collaborations are best left in the past. "Lucky for me, for my health, I'm not doing the new U2 record," he said with a laugh. "They're hard to do. I don't know how to say it. They expect a lot and want a lot and should get a lot. Sometimes it means you gotta sit in the chair for two years, as I've done.
I'm glad Danger Mouse is doing it and not me. I'll have a whisky with Danger Mouse in about a year's time and we can tell some old war stories." Lanois has almost completed a solo album, You Are Wonder, his first since recovering from a motorcycle accident in 2010 while producing Neil Young's Le Noise. The two will meet again next month at Greenbelt Harvest Picnic in Ontario, where Crazy Horse will headline a lineup that includes Lanois and Emmylou Harris. "I operate by invitation," he says, "so if Mr. Young wants me to have another go at things with him, that will be a good time to bring it up."