Paula Patton Reviews 'Blurred Lines' Album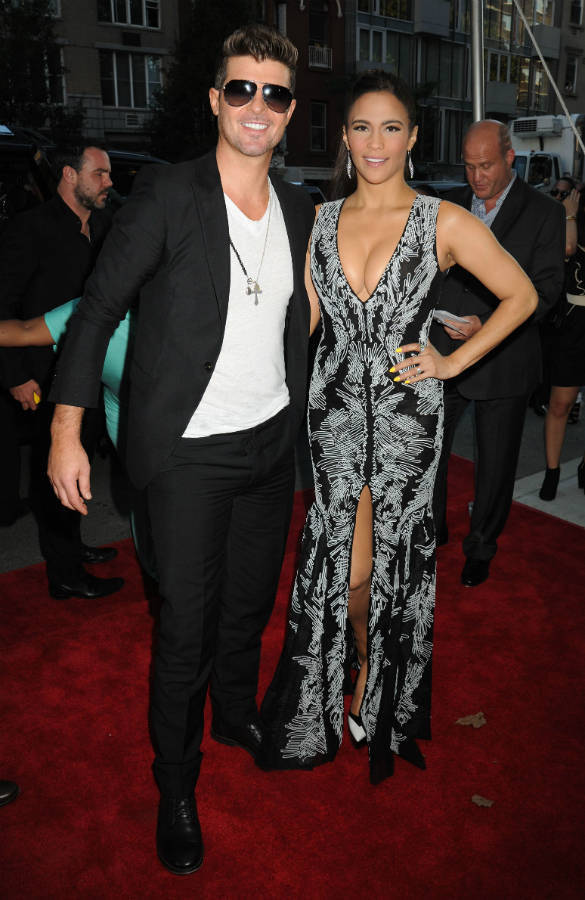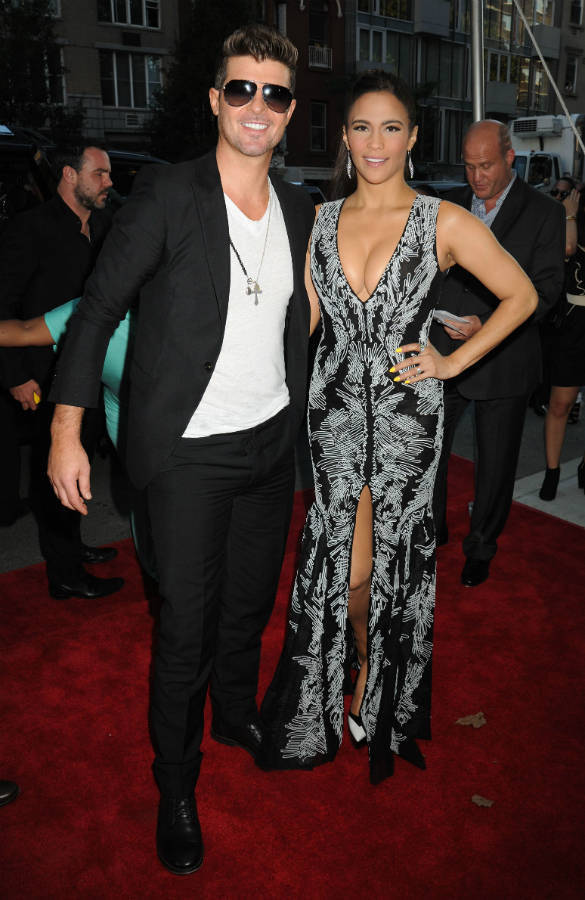 'I love 'Blurred Lines'; I listen to it when I run on the treadmill,' the '2 Guns' actress gushes of one of her fave tracks. So what do you do when your husband's having a "moment" at work? Some wives bust out their laciest lingerie; others make reservations as a congratulatory gesture. But if you're Paula Patton and your other half is Robin Thicke, you make sure his sexy summer smash is on repeat — whenever you hit the gym. "I love 'Blurred Lines'; I listen to it when I run on the treadmill all the time," Thicke's actress wife gushed to MTV News' Josh Horowitz during promo for the crime flick "2 Guns." "It's just … it's just great," she added, seemingly on the verge of bursting at the seams with pride.
Though we kind of assumed the photogenic couple play the Pharrell Williams-produced track on private date nights, Thicke's place on wifey's playlist clearly counts for something. And that's especially so considering he had to earn his position on Patton's musical rotation, which includes hip-hop heavyweights like 2 Chainz, who she said helped her get into the "hardcore" headspace of the character she plays opposite Denzel Washington and Mark Wahlberg. Now with the early reviews of Thicke's disco-tinged July 30 album, also titled Blurred Lines, coming out in praise of the "fast and sexy" collection, Patton had her own take: "I like too many songs to keep going." But she did oblige us eventually, revealing that a few of the LP's tracks are standouts.
"I have a lot of favorites — it would be hard to say one — but he has a song called '4 the Rest of My Life,' which is a story based on our love 'cause we've known each other since we were teenagers," Patton said of the ballad which finds Thicke remarking of their first meeting, "we ain't even 20, baby." "That always gets me a little choked up," she admitted. " 'Feel Good,' that's also a good song," Patton continued, citing the uptempo dance ditty. When we jokingly asked whether it was safe to say that Patton was just not that into a good 50 percent of the new album, like a good wife, she wouldn't take the bait. She smiled: "I really love the whole album, top to bottom."
*mtv.com
*entertainmentwise.com