Pharrell Breaks The UK's One Million Singles Sold Mark For The 2nd Time This Year.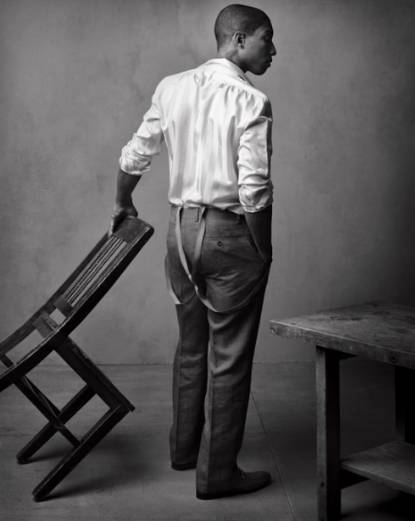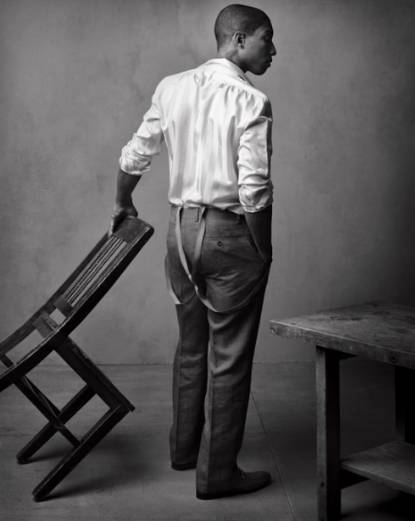 Pharrell Williams has reached one million UK single sales for the second time this year after featuring on Robin Thicke's Blurred Lines. The only other track to reach the milestone in 2013 is Get Lucky by Daft Punk, on which he also appears. "I'm humbled by all of the love the UK fans have shown," he said. "But, when you are working with incredible talent like The Robots and Robin Thicke, great things are bound to happen." Blurred Lines returned to number one in the Official Singles Chart on Sunday for its fifth non-consecutive week at the top.
The song is taken from Robin Thicke's album of the same name. Released this week, it is set to make its debut at number one on the Official Albums Chart this weekend. "It is a further sign of the strength of the UK singles market that Blurred Lines is the second track released this year to pass the million mark," said Martin Talbot, chief executive of the Official Charts Company. "Through Blurred Lines and Get Lucky, Pharrell has sold two million singles in just about 16 weeks. Impressive work."
In addition to performing on the track, Pharrell Williams also co-wrote and produced Blurred Lines. Chic singer Nile Rodgers, who has recently appeared at festivals including Glastonbury and Exit in Serbia, collaborated with Pharrell and Daft Punk on Get Lucky. "When he [Pharrell] and I were doing the video, I was just so impressed by him as a person, because we spent most of our time not talking about music, but other subjects," he said. "He's a bright, bright, human being, his artistry goes without saying. There's a mutual admiration there." The biggest-selling UK single of all time is Elton John's double A-side, Something About The Way You Look Tonight/Candle In The Wind 97, which has been bought 4.91 million times since its release in 1997.