Pharrell & Timbaland Have 'Secret Disco Meetings'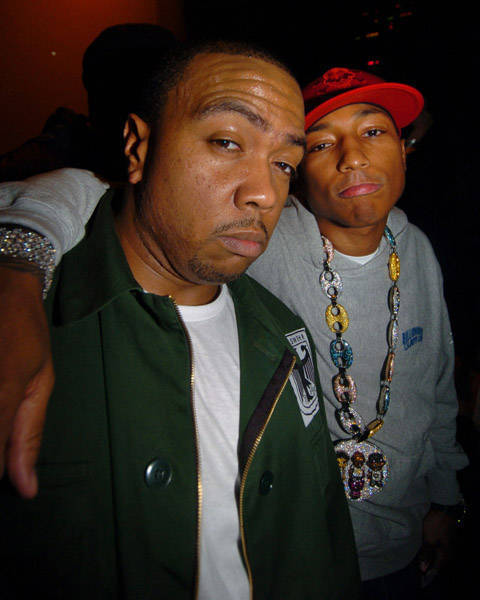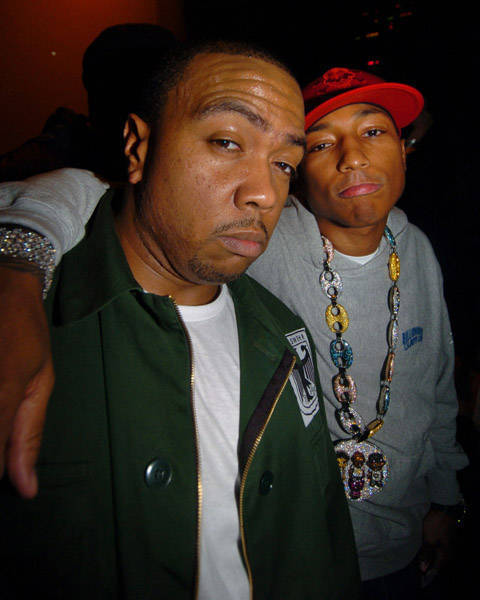 Ed Sheeran clues MTV News in on Timb and P's disco party, but where was our invite? By Emilee Lindner, with reporting by Cory Midgarden. When it comes to producing and mixing music, we don't usually think of Ed Sheeran. After all, the kid only needs a guitar and his loop pedal and he's set. No soundboard needed. But when you ask him about the state of music production these days, he has a wealth of ideas — especially when it comes to famed producers Timbaland and Pharrell. Ed thinks they're doing something fishy behind our backs. "I think Timbaland and Pharrell must have this kind of secret meeting every year where they go, 'We're gonna change disco music this year,' " the VMA-nominated Sheeran told MTV News.
Timb and Skateboard P have been in the producing game for a minute, both catching on in the '90s, working with the biggest stars and even making their own albums. So how would a meeting between the two legends go down? Sheeran showed us through a bit of roleplay. "You know what," Ed began, as Pharrell. "That stuff on the radio sounds shit, so I'm gonna work with Daft Punk and Robin Thicke, and you're gonna work with Timberlake and Jay-Z and we're gonna change the game for this year." Despite the sensitive side Sheeran bases his songwriting off, there is a part of him that raves for dance music.
And with Pharrell and Timbaland leading its reincarnation, he's hoping other producers will follow suit. "They made disco music a genre again — like with 'Suit & Tie,' 'Blurred Lines' and with 'Get Lucky,' " he said. "Now all the generic dance producers are going to be making music like that and dance music is going to get really interesting. I think Timbaland and Pharrell, whenever they decide to, they can just change the whole club scene with just a couple of songs."