Robin Thicke Admits He Was Bored Of Making 'Depressing Bulls**t' Music Before Recording 'Blurred Lines'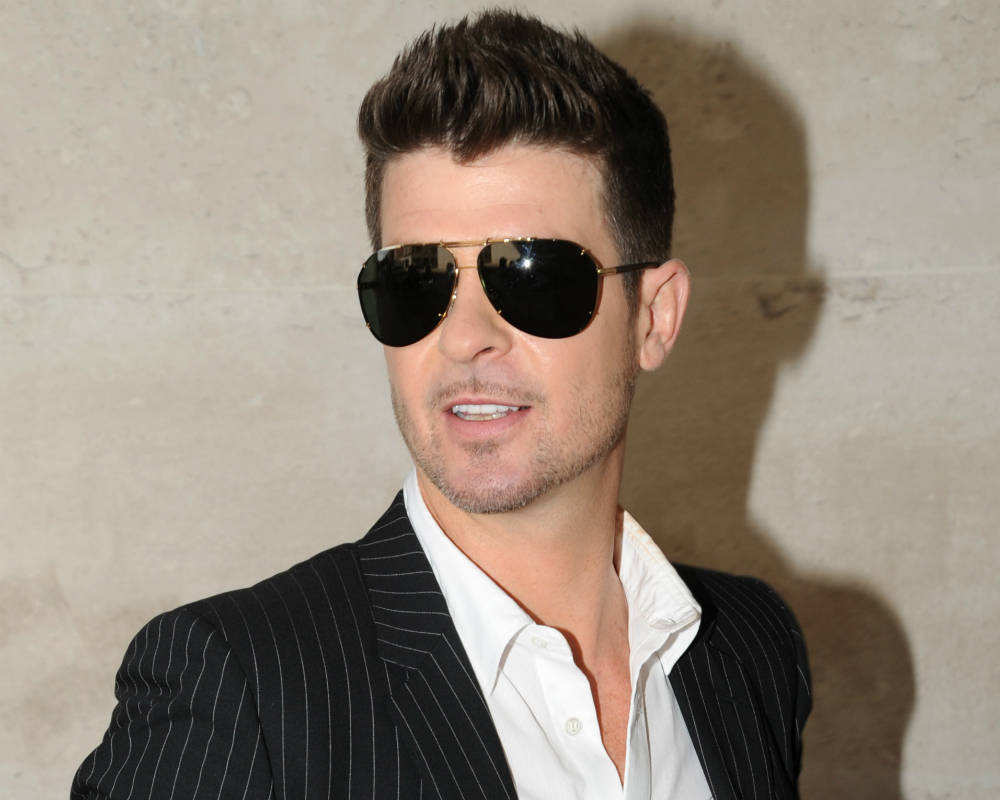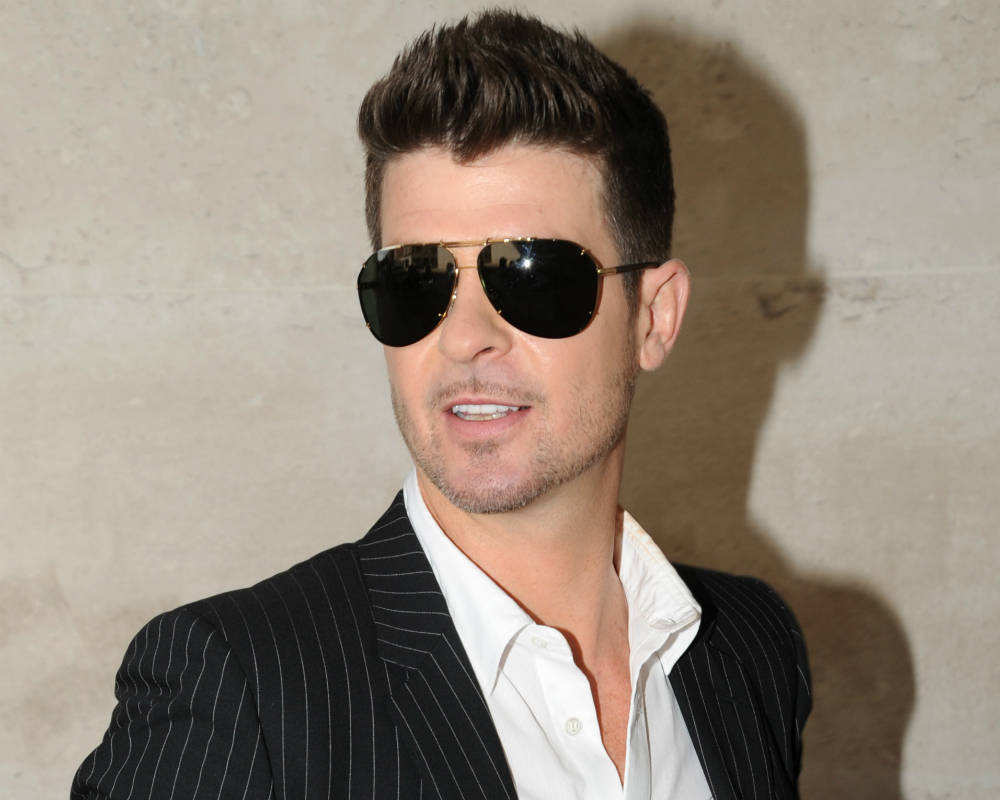 The crooner says his new album is the happiest he's ever made. Robin Thicke is currently riding high with his ultimate summer party anthem 'Blurred Lines', which currently looks set to soar passed the million sales mark this week after just over two months on sale. But despite just breaking through in the UK with his monster smash this year, the 36-year-old has been enjoying success in the States for years, but the star admitted he was sick of writing "depressing bulls**t music" and has taken his turn to writing absolute classics for the dance floor.
And it seems to be working for the crooner who has topped the charts al over the world with his Pharrell collaboration who confessed to the Daily Star newspaper audiences were sick of his morbid ballads inspiring him to pen some sexy party tunes. The heart throb released his new album 'Blurred Lines' in the UK this week which he described to the paper as: "A summer party album all the way and the most fun and happiest one I've ever made.
"I always wanted to be respected as an artist. As I got older, I didn't want to hear my own depressing bulls**t any more, I just wanted to hear some fun music I could dance with my wife to." Robin teamed up with none other than Will.I.am on the album who he praised as being "a super-crazy genius" telling the tabloid: "He's one of those Michael Jackson-type people who wants everyone to love the song. will thinks about coming up with a song or chorus that everybody can sing along with and dance to.
"He's like, 'We're going to make the biggest album in the world.' It was good for me to be around that." Robin's new album 'Blurred Lines' is available this week and is currently riding high on the iTunes Album charts at number two.