Robin Thicke Reclaims The Number 1 Spot After Just Two Weeks Away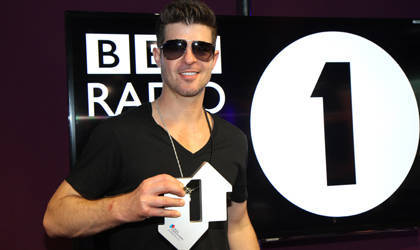 By Justin Myers. Robin Thicke's Blurred Lines returns to the top of the Official Singles Chart. It's video may have got everybody talking, but Robin Thicke's Blurred Lines shows it's not ready to fade away just yet, scoring a triumphant return to the top spot following two weeks in the runner-up slot.
The catchy track, which features man of the moment Pharrell Williams and rapper T.I., spent a month at top in June before being knocked off by Swedish duo Icona Pop and their debut single I Love It, featuring Charli XCX. Blurred Lines shifted over 80,000 copies this week, and its combined sales tally now stands at 998,000 copies after just seven weeks on sale.