Thatgrapejuice.net Previews Robin Thicke's New Album 'Blurred Lines'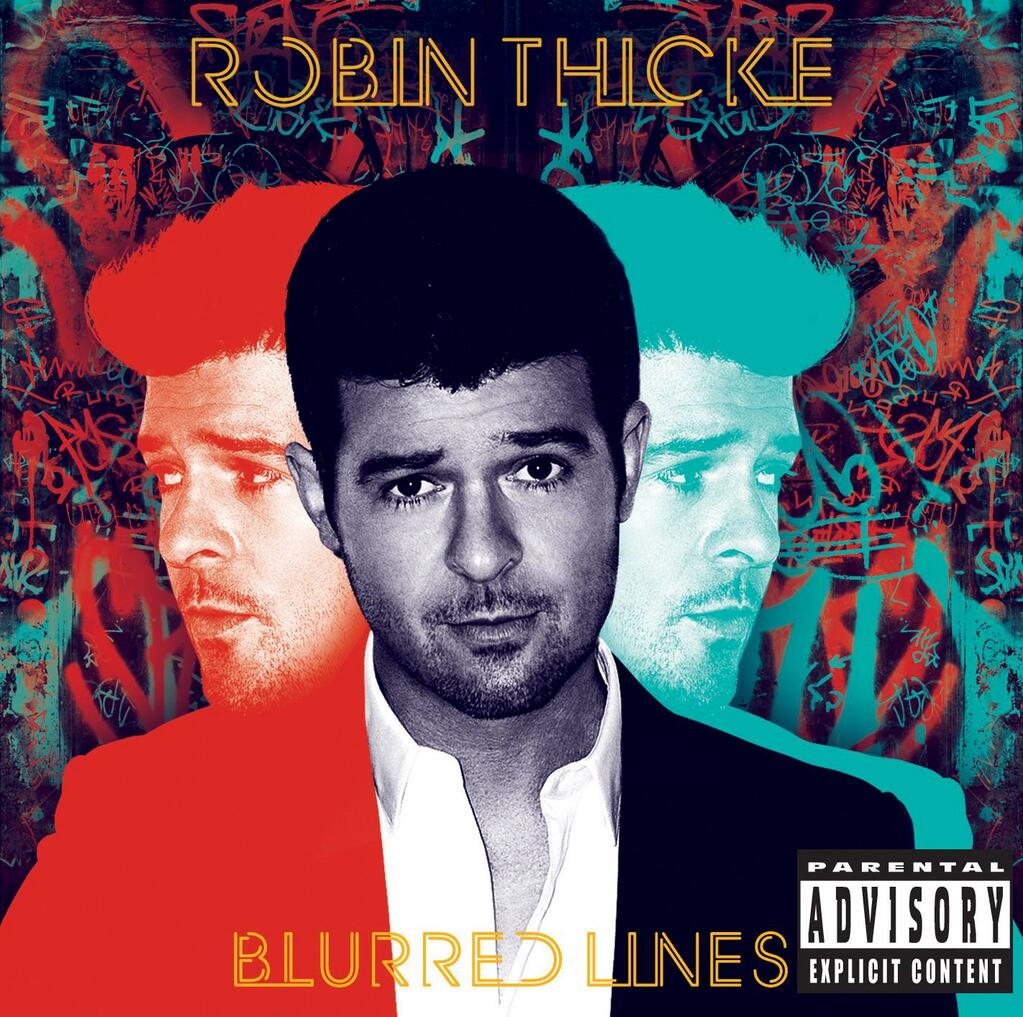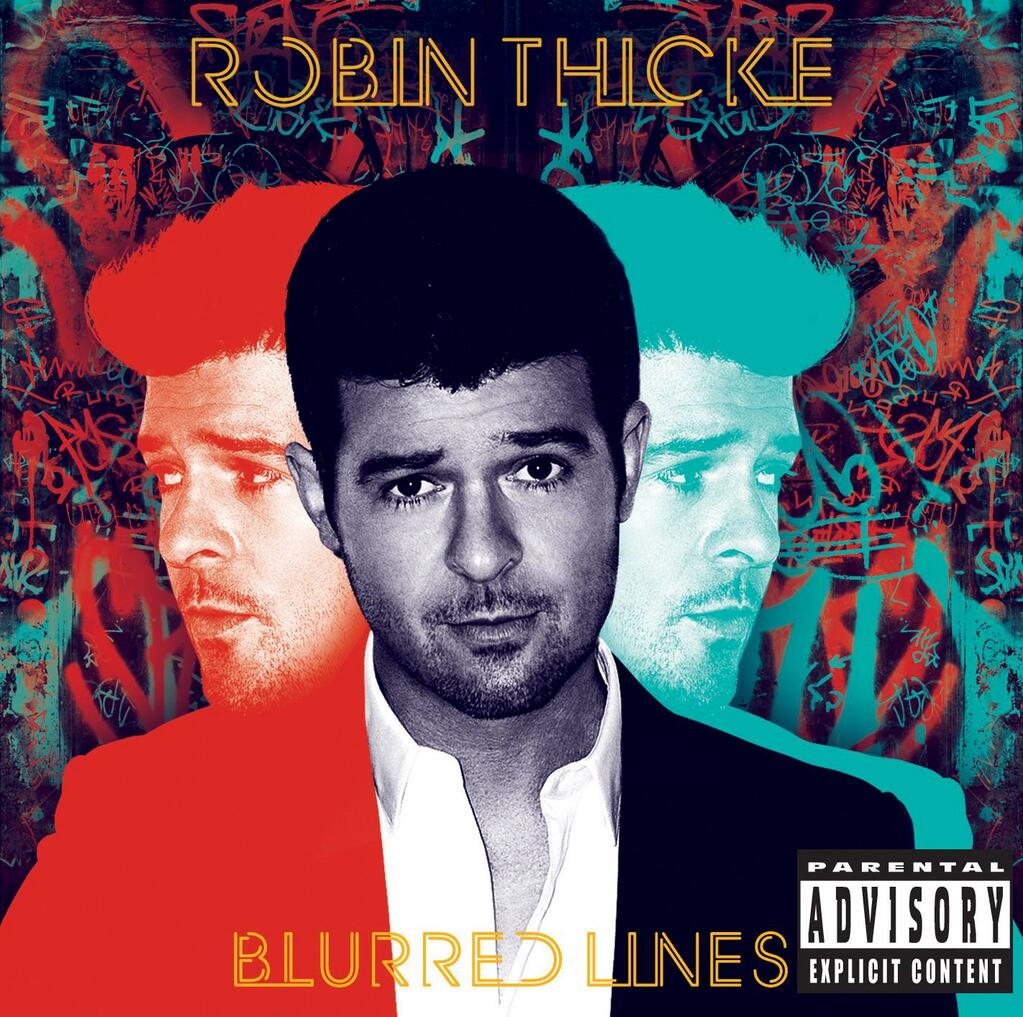 Thatgrapejuice.net had the chance to listen to Robin Thicke's new album 'Blurred Lines' which will also have production by Timbaland, among others. When describing the album, the 'Lost Without You' singer stated that contrary to the heartfelt, serious tone previous records, 'Blurred Lines' was all about 'having fun' and enjoying the moment. While that is the overall sentiment palpable throughout the previewed tracks, it's good to hear that Thicke has retained the brand of soul that made the world fall in love with him following the release of his classic breakthrough 'The Evolution Of Robin Thicke' in 2006. With this album, the crooner tastefully transitions from Soulstar to Popstar with flying colors. The album is due July 8th. Check the Track-By-Track preview below.

Take It Easy (Timbaland)
With its busy production, 'Easy' sets the tone for what is a largely upbeat collection of songs. Thicke's smooth vocals work wonders over Timbo's industrial beats. Reminiscent of the more experimental tracks on 2009′s 'Sex Therapy' the track sees the crooner trading his signature soulful style for a grittier, borderline-EDM one without ever sounding contrived.
Oooh La La (Robin Thicke)
An ode to the 70′s, the mid-tempo groove boasts a fantastic vocal performance from Robin as well as premium vocal-layering on the production front. Sounding wholly organic, the track grows bigger and better with its many verses and bridges, the instrumentation also intensifies as the song progresses, leading to a lush, violin-heavy finish. This is a no-brainer as far as stage shows are concerned. We'd list the soul man's 2008 release 'Magic' and Beyonce's 'Love On Top' as close siblings.
Give It To You feat. Kendrick Lamar (Dr. Luke)
The straight-forward number will serve as the official follow up to US Top 20 and UK #1 'Blurred Lines'. In order to replicate the success of said single, Team Thicke have turned to Top 40 master Dr Luke, resulting in an unapologetic Pop smash. Assisted by Hip-Hop prince Kendrick Lamar, the tune bathes in EDM water with sprinkles of dubstep here and there. Not far removed from something LMFAO or East Far Movement could release (think 'Like A G6'), this is undeniably the most "left" (in this case "left" = "very current") single Robin has ever released. We sure wish the risk pays off as the song actually sounds like a hit.
Feeling Good (Will.I.Am)
Another track, another A-List producer. This time we have the Black Eyed Peas frontman on production duty, blessing the singer with a late 90′s/ early 00′s throwback house track in the vein of Armand Van Elden's 'You Don't Know Me'. It really is the kind of feel-good number that would lend itself perfectly to cocktail parties and such. Solid vocals, solid production (none of that gimmicky stuff Will is also capable of). Solid track.
4 The Rest Of My Life (Robin Thicke)
Released earlier this week as a promotional track, 'Life' is classic Robin Thicke. Channeling his inner Prince and Marvin Gaye, the artist executes here a vocal tour de force, reflecting on the beginning of his relationship with stunning wifey Paula Patton and passionately professing his everlasting love. The retro sounding song should reassure Thicke's more conservative fans that while this album is all about touching new ground, he's not running away from the very sound that put him on the map in the first place.
Go Stupid (Will.I.Am)
The guitar-driven piece is yet another Will latin-influenced offering, which is about letting go. Sampling Brazilian musician Seu Jorge's 'Tive Razao' it is filled with positive vibes and has a late-summer-night edge to it. Slightly different for a Robin Thicke track, but we're not complaining.