10 Facts You Need To Know About Robin Thicke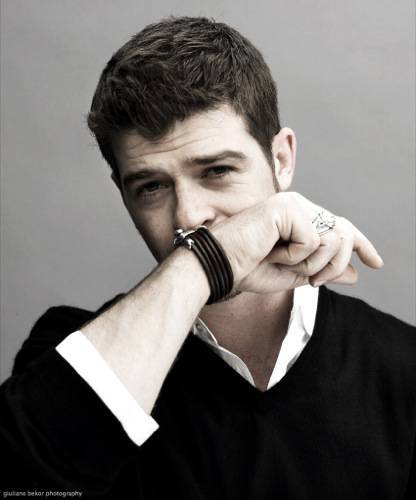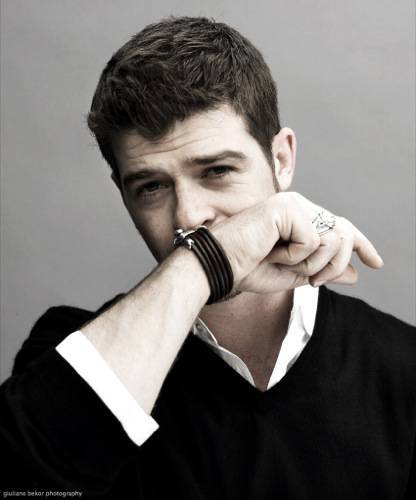 1. He has no formal training — Despite having no vocal training, his smooth vocals and stellar falsetto has led him to nearly 15 years of success and 3.5 million records sold.
2. His parents are actors — Alan Thicke, of How I Met Your Mother and Growing Pains, and Gloria Loring, of Days of Our Lives, came together to produce the soul singer. Coincidentally, he's also married to actress Paula Patton and his brother is an actor. His parents also have a musical background, composing theme songs for sitcoms like Diff'rent Strokes and The Facts of Life.
3. He met his wife, Paula Patton, when they were in high school — They met at a teen nightclub, and the rest was history.
4. He was the first white artist since 1988 to reach the top 20s of the R&B chart — The last person to do so was George Michael.
5. He started performing at a young age — By the age of 12, he had taught himself to play piano and had a record label by age 16.
Robin Thicke with his wife Paula Patton
6. He used only his surname until 2005 — He recorded songs like "When I Get You Alone" when he was going by Thicke and sporting a long mane of hair. The name changed occurred around the time of his wedding.
7. His first foray in the music industry was writing was songwriting for other hit artists — He wrote and co-wrote with artists such as Brandy, Christina Aguilera, Mary J. Blige, and Usher. By the time he was 20, he had penned songs on over 20 gold and platinum records.
8. He has dual citizenship — His father's Canadian status gives Robin Thicke citizenship in both Canada and America.
9. He appears to be a little clumsy — When speaking on one of his most humiliating experiences, he described a time when he fell off the stage. "I literally walked right off a 10-foot stage and landed on my feet like a cat. My band couldn't see me, so they didn't know where I went. One second they're looking up and I'm there, and the next second I've just disappeared! I had to climb up a speaker box like Spider-Man, just to get back on the stage."
10. The song "Oh, Shooter" was inspired after Robin Thicke witnessed a bank robbery — The song was later featured on Lil Wayne's album Tha Carter II.