Pharrell Williams Gets Moncler To Design A Line Of Sunglasses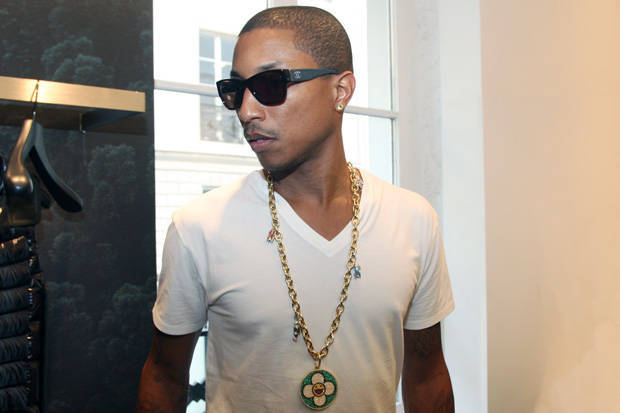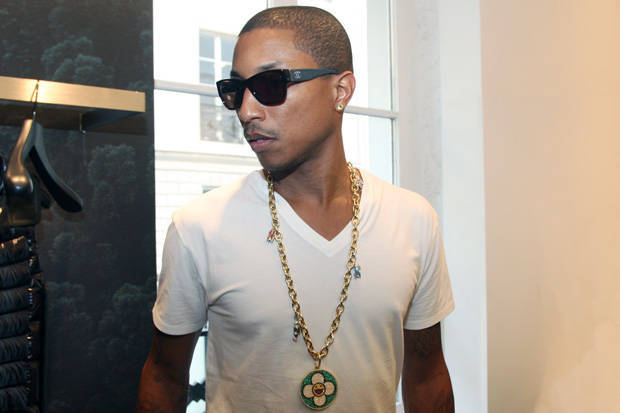 Singer-songwriter and natty dresser Pharrell Williams has a stylish new collaboration in the works. The 40-year-old Get Lucky crooner is teaming up with French fashion label Moncler to design a collection of men's and women's sunglasses, which he will then model for the advertising campaign. WWD report that the frames are made from a single piece of titanium and that the unisex pair play with the concept of an oversized mask.
Moncler describes the frames as: "halfway between futurism and Fifties Style," and is full of admiration for Williams, who designed a line of jackets for the brand back in 2009. "He represents the very best of all that is contemporary, creative and international, the same characteristics that underpin the entire Moncler project and the Moncler Lunettes collection," said Moncler president Remo Ruffini. The styles will go on sale in Moncler stores and online at the end of September, and will be feted with a launch during Paris Fashion Week.