Pharrell Williams, Nicki Minaj, Wiz Khalifa & More To Feature On Miley Cyrus' 'Bangerz' Album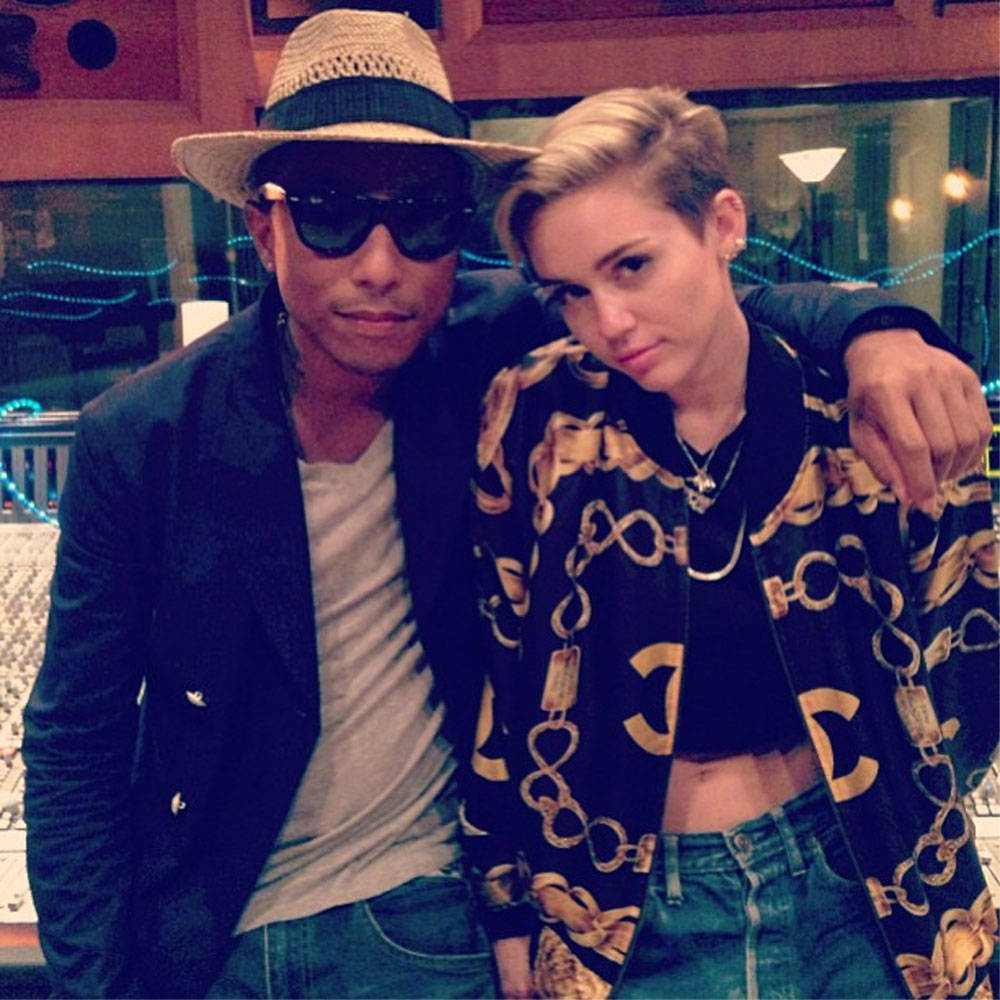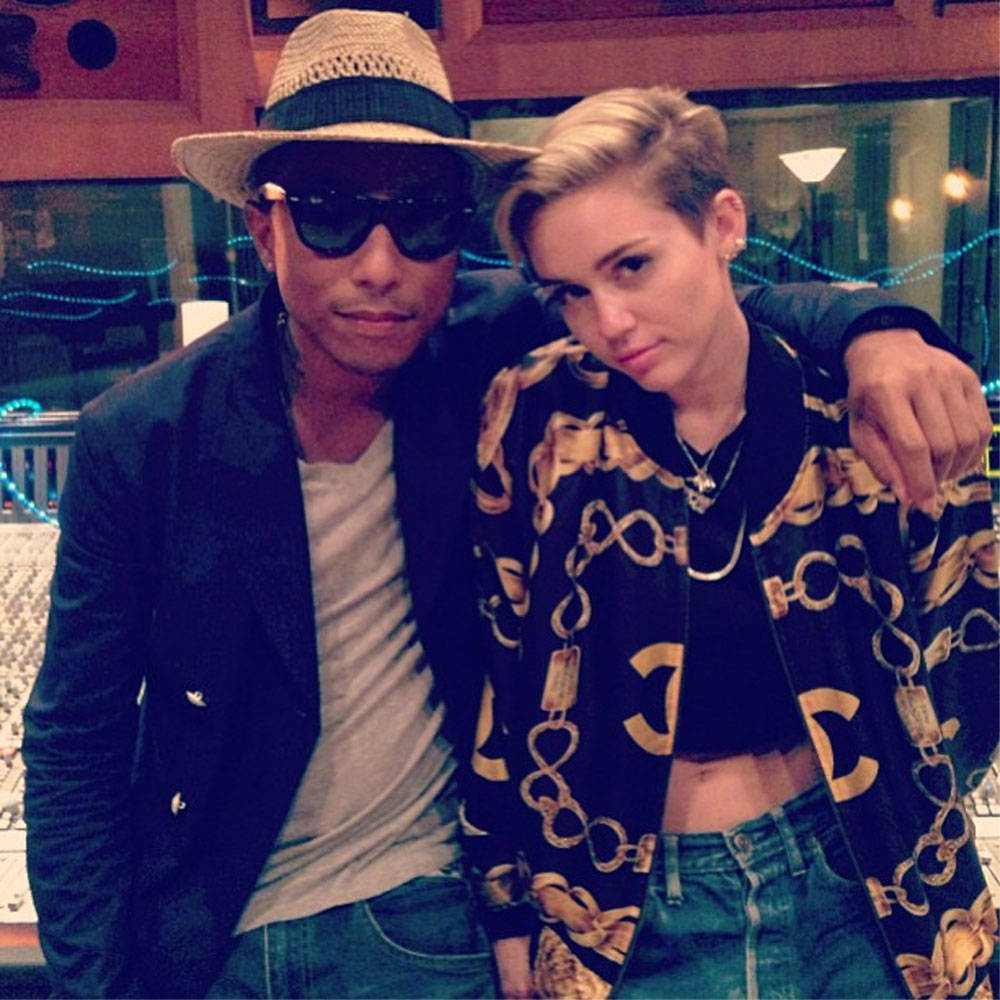 It's living up to its name already! After scoring a number one on the UK charts last night with her controversial single 'We Can't Stop,' Miley Cyrus has revealed her new album will feature plenty of A-list collaborations. 'Bangerz,' which will be her fourth studio album, is already shaping up to be a hit with the former Hannah Montana star revealing the record will feature a fleet of big name stars including Big Sean, Ludacris and her close pal, 'Get Lucky' singer Pharrell will appear on the 'Bangerz' album.
The 20-year-old singer and actress has re-branded herself as a good girl gone bad, and is keen to ensure that the album reflects her new transformation. Speaking to MTV News, Miley said: "I've had to fight for what I want on this record, but I think everyone is now starting to see that I had vision. "I have a lot of features on my record, Big Sean and Ludacris and, of course, Pharrell has done a bunch of my records, so I'm really excited about that."
After announcing details of the album last week, the 'Can't Be Teamed' star explained the appropriately named album title to her 13 million followers on Twitter: "If you don't know why my record is called BANGERZ you'll know as soon as you hear it. Nothin but #BANGERZ." With the number of A-list artists to appear on the track – including Wiz Khalifa and Future – it may be hard to disagree. But the star isn't done there, rumour has it that she will team up with 'Super Bass' singer Nicki Minaj, after a picture emerged over the weekend on Instagram of the pair in the studio with producer Mike Will Made It.
Miley Cyrus – Bangerz (2013) (Fall)
Get It Right (Pharrell Williams)
Rubber Band (Pharrell Williams)
4 x 4 feat. Nelly (Pharrell Williams)
We Can't Stop (Mike Will)
Stand By Me feat. Future (Mike Will)
Drive (Mike Will)
Wreckin' Ball (Dr. Luke)
Untitled feat. Mary J. Blige & Tyler, The Creator
Untitled feat. Nicki Minaj
Untitled feat. Wiz Khalifa
Untitled feat. Ludacris
Untitled feat. Big Sean