Robin Thicke & Janelle Monae On The Cover Of VIBE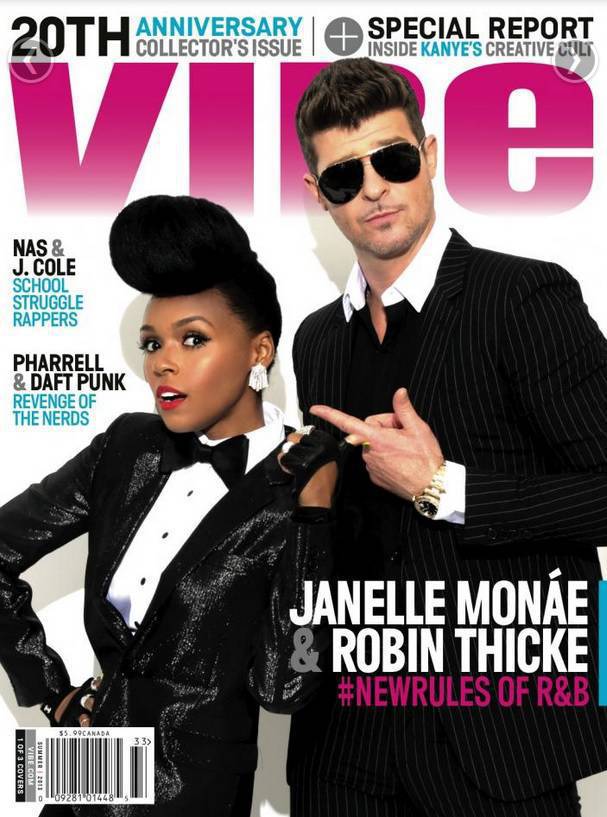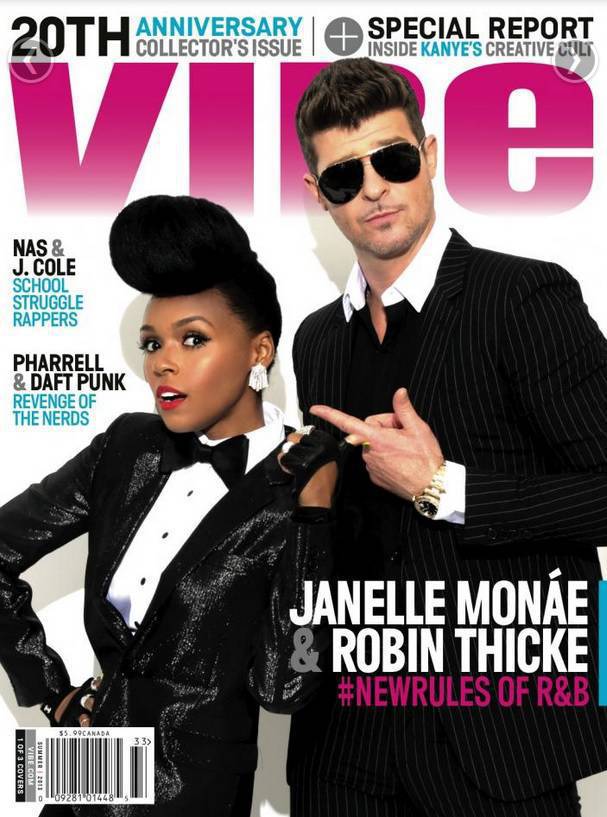 Twenty years ago, Quincy Jones went on a mission. Ever since the legendary producer launched VIBE in 1993 (following a test issue in '92), Q's dream publication has been the cornerstone of a culture, cranking out iconic stories and snapshots, from hip-hop to soul to hollywood, fashion and politics. Now, it's time to toast and two-step.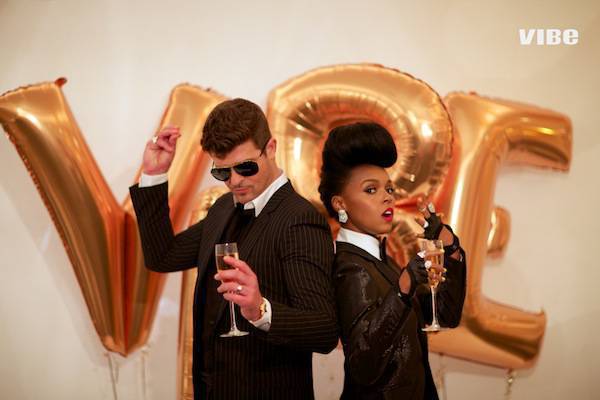 And who better to jump-start the party than Robin Thicke and Janelle Monáe. While Thicke, in all his falsetto glory, has finally hit a professional climax—landing his first No. 1 album, Blurred Lines, and a chart-topping single (see album title)—Janelle continues her own progressive path toward greatness. So we paired up Mr. Blue-Eyed Soul and the eccentric lady to help VIBE celebrate 20 strong years.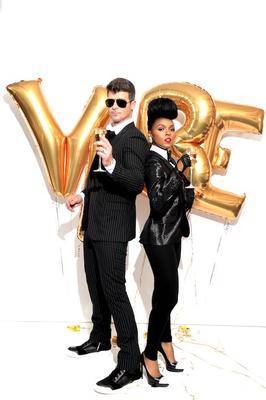 Robin Thicke and Janelle Monae seem like they represent two very different sides of R&B, but their latest cover story in VIBE suggests that they share more in common than you would expect. The two singers participate in a discussion for the magazine, in which they examine the way they define themselves as artists, and how they hope their musics will transcend the labels and boundaries it is sometimes assigned. Read some excerpts from the interview below.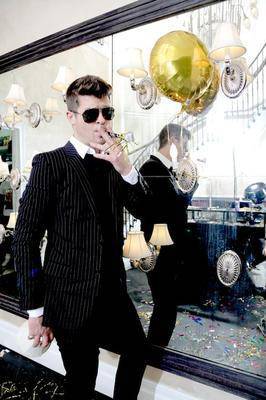 VIBE: How do you define your music?
THICKE: I can tell she's probably just like me—that as soon as somebody says, 'Oh, you're this.' She goes, 'Well, then let me show you what else I can do 'cause I'm not just one thing.'
MONÁE: It's about having fun.
THICKE: Well, not just that, but when you think about Stevie Wonder, or even Michael Jackson, you don't say, 'They're R&B singers.' You say, 'That's Stevie Wonder music. That's Prince music.'
MONÁE: They tried everything.
THICKE: I hope that after I make my 10, 20 albums people just go, 'That's Robin Thicke music. And when they hear Janelle, they know that's Janelle Monáe music.' That's what we both try to accomplish. Even "Blurred Lines," which is my greatest success…
MONÁE: That's the jam.
THICKE: Sounds a lot like my other music. I love all kinds of music, so I can't possibly just make one kind. I'll make a song called "Shakin' It 4 Daddy" with Nicki Minaj, and then a song that sounds like Jimi Hendrix that's all guitar and live music. Most of the music I've made is live band instrumentation, no drum machines.
MONÁE: Same with me. We just finished [recording with] the Chicago Symphony Orchestra and the San Francisco Symphony Orchestra, and then came back and rocked Coachella. I get very bored with the concept of marginalizing music and saying because I'm an African-American woman I [have to] stick to this genre. My iPod [has everything] from Judy Garland to James Brown to Prince to the Talking Heads. It just needs to be great and it needs to move me.
THICKE: In the history of American music, black radio and white radio were segregated. But once everybody had rights…
MONÁE: And could be on the cover of their album…
THICKE: And white people are on the cover of VIBE and black people on the cover of Rolling Stone, there are no more rules and that's how it should be. We shouldn't be judged by our color or one song that we made.
MONÁE: We should be judged by the jam. Is it jammin'?
THICKE: Music is exploding right now and always will, because it's not about the sound. It will always come down to the artist. What are they doing? What are they saying and how are they saying it?
MONÁE: And is it believable?
*hotnewhiphop.com
*vibe.com
*twitter.com/robinthicke