Robin Thicke To Appear On 'Oprah's Next Chapter'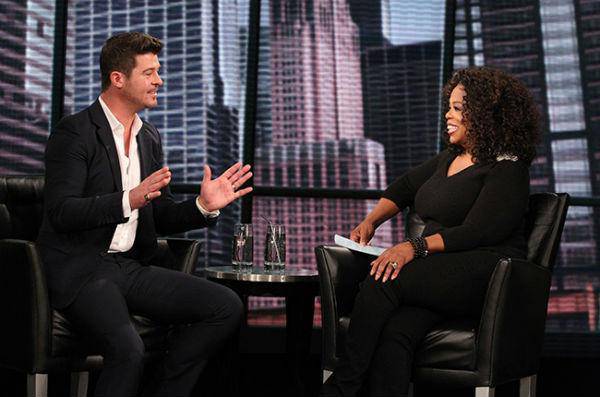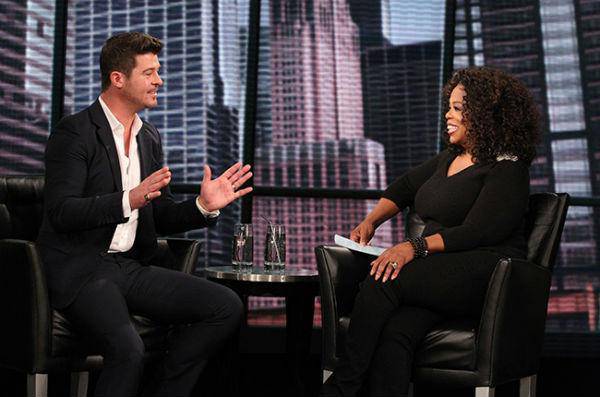 The "Blurred Lines" singer will join Oprah Winfrey for a sit-down on Oct. 13. The "Blurred Lines" singer, caught in the headline crossfires thanks to his controversial No. 1 single and a head-turning MTV Video Music Awards performance with Miley Cyrus, will open up in the Oct. 13 interview Thicke will discuss the impact of "Blurred Lines" as well as the avalanche of VMAs response, Billboard has learned.
He'll also talk about his family life with wife Paula Patton, his role as a father and working with collaborators such as Pharrell and william. "Blurred Lines" topped the Billboard 200 for 12 weeks this summer, selling over 5.4 million downloads. Thicke's sit-down will air Oct. 13 at 9 p.m. ET/PT on OWN. Photo Credit: George Burns/Harpo Studios, Inc.