PETA Asks Pharrell Williams To Stop Wearing Fur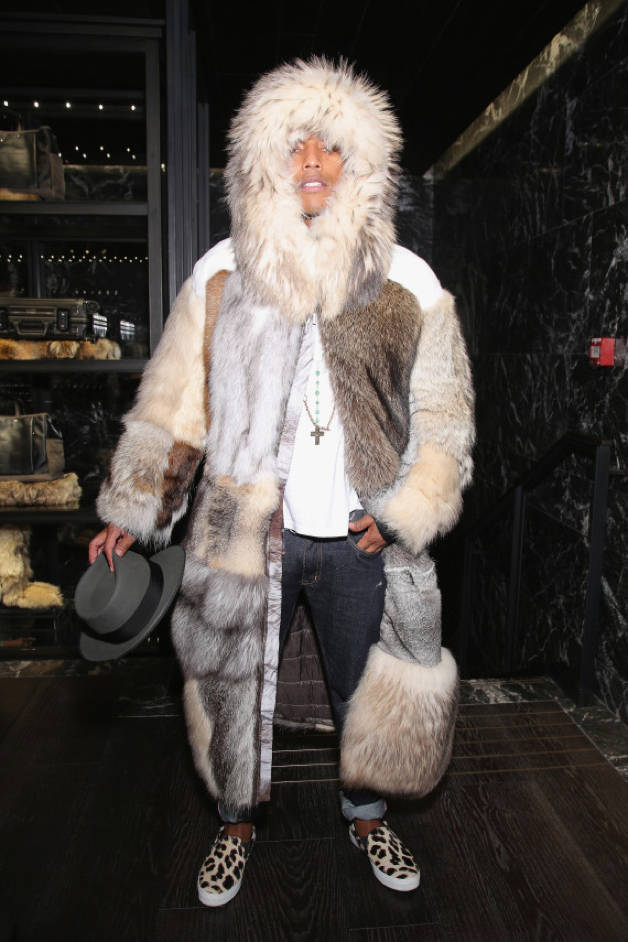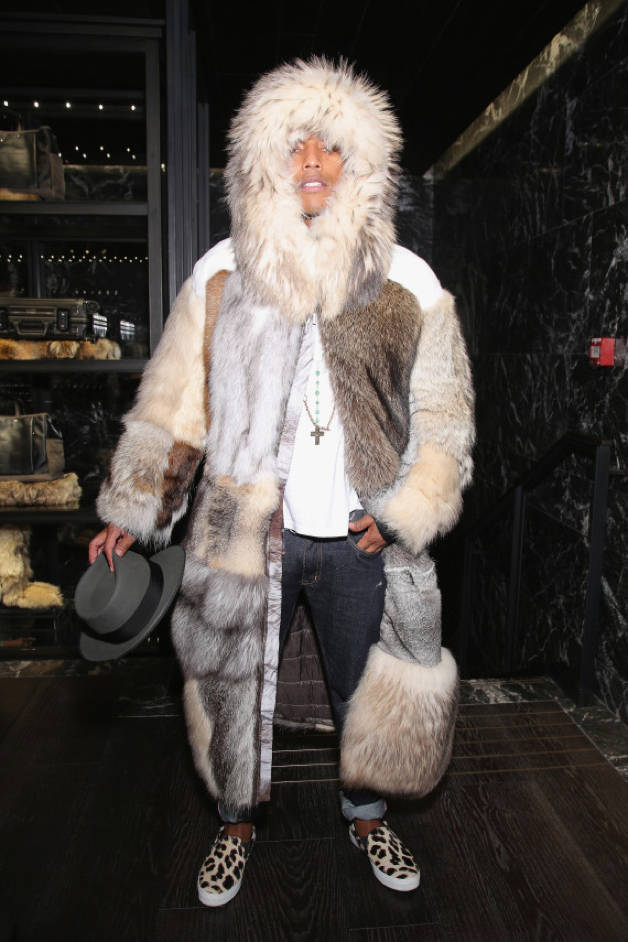 Pharrell Williams made quite a fashion statement on Thursday night when he arrived to the opening of the new Moncler store in Paris in head-to-toe fur. Williams, who recently teamed up with the high end fashion line to create his own line of sunglasses, arrived to the launch wearing a large, fur headpiece and coat from the designer's winter collection. Pharrell is known for his dapper, sleek, fashion style, but Thursday's ensemble raised several eyebrows, including PETA, the world's biggest animal rights organization.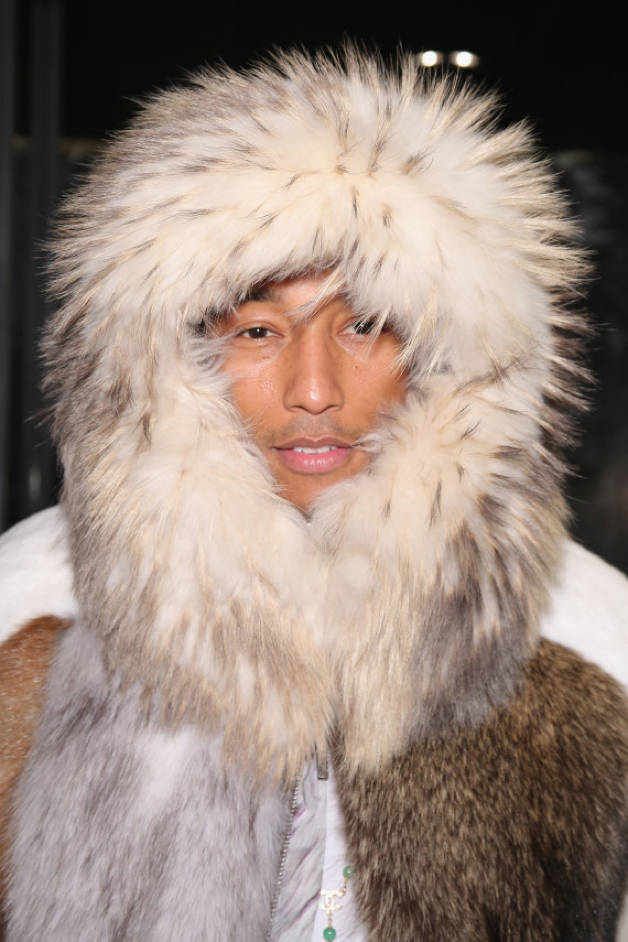 "If Pharrell knew that animals on fur farms—including dogs and cats—are beaten, electrocuted, and even skinned alive for their fur, we're sure that he'd join the growing number of celebrities and top designers who stick to faux fur and pleather," PETA exclusively told HipHollywood. "The fashion world is moving in the direction of cruelty-free chic—a classy look that Pharrell sports better than anyone," PETA stated. "We're contacting him, sending him this video narrated by Stella McCartney, and hoping he joins Russell Simmons, among other fashion icons, in saying "no" to fur forever," the organization added.