Pharrell & Co. Attend GQ 'Men Of The Year' Party (Update)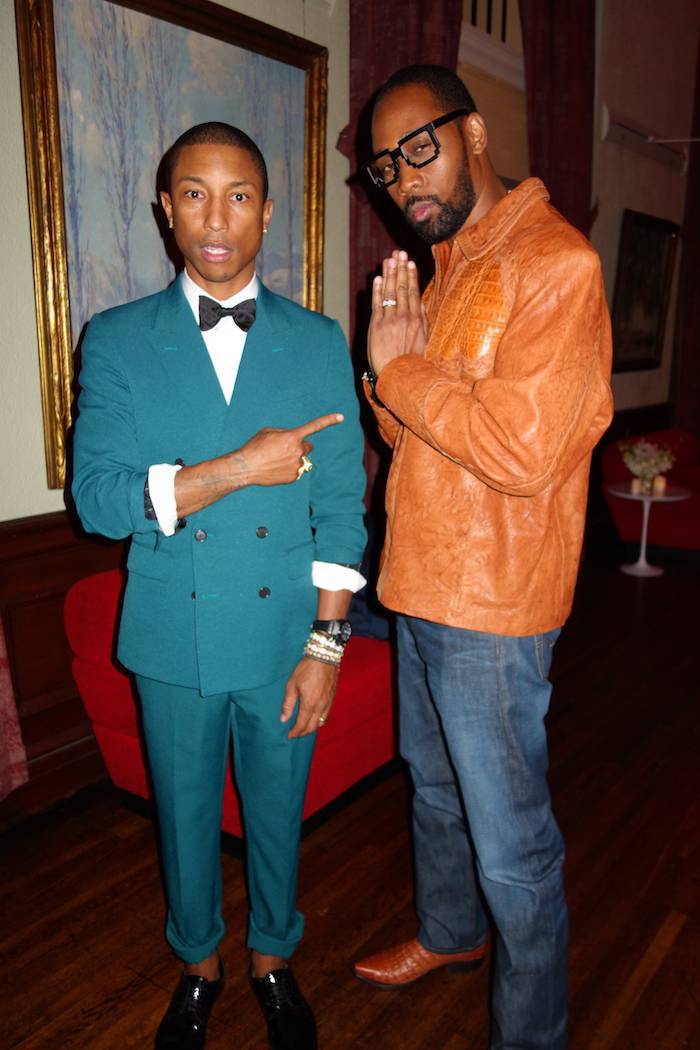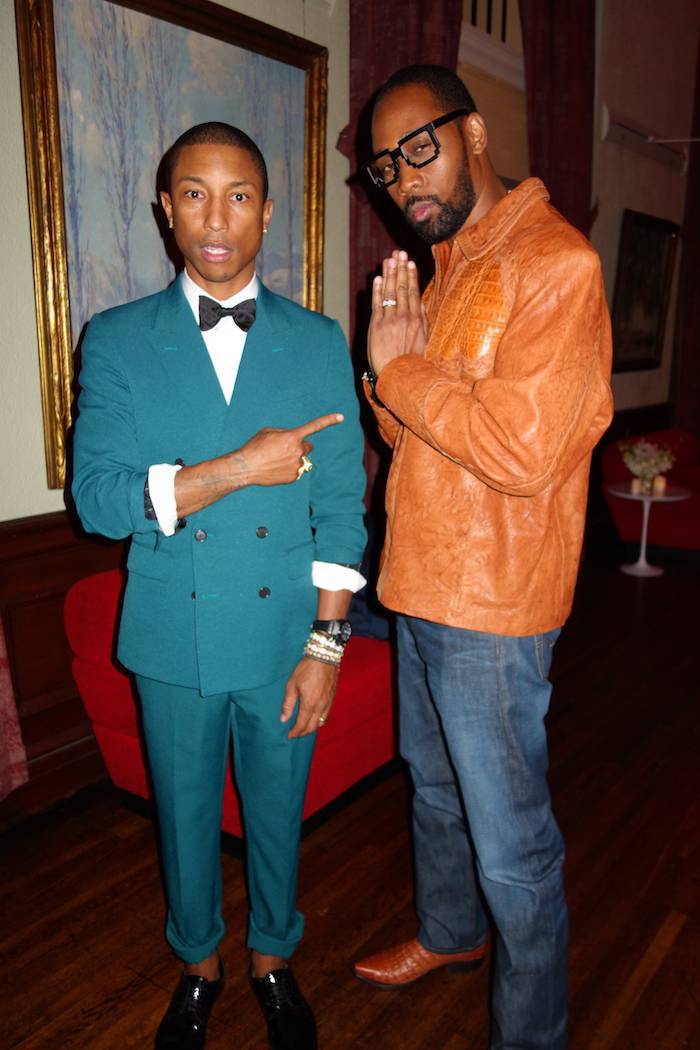 "Pharrell ran into one of his favorite producers, the one and only RZA."
Pharrell & Co. Attend GQ 'Men Of The Year' Party, Hints More Miley Madness Coming, 'You'll See'
Posted: November 14th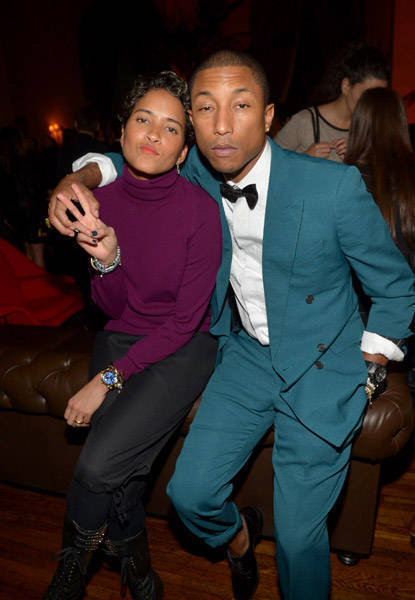 Following events in London with Robin Thicke and New York with Justin Timberlake, GQ celebrated its "Men of the Year" issue with another star-studded bash in L.A. on Tuesday night. Music and Hollywood's biggest stars toasted this year's "Men Of The Year" including Timberlake, Kendrick Lamar, and Pharrell. The "Get Lucky" hitmaker brought his wife Helen Lasichanh and mingled with fellow honorees Matthew McConaughey, Will Ferrell, and Andy Samberg.

On the red carpet, Pharrell was asked what makes a perfect gentleman. "Honesty, being kind, being thoughtful, just in terms of being considerate," said the super-producer, who has a four-year-old son named Rocket. "And trusting of gut, instinct is very important." Kid Cudi looked dapper in a Tom Ford tux, while Trey Songz played a game of pool with his date, model and actress Tanaya Henry. Other attendees included The RZA, Raphael Saadiq, Aziz Ansari, and Sia.
Pharrell, Kid Cudi & Trey Songz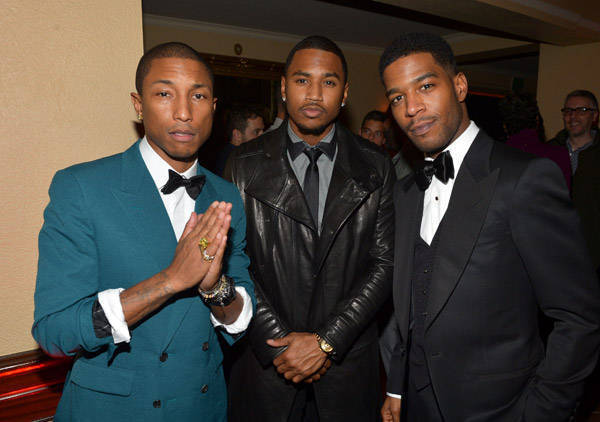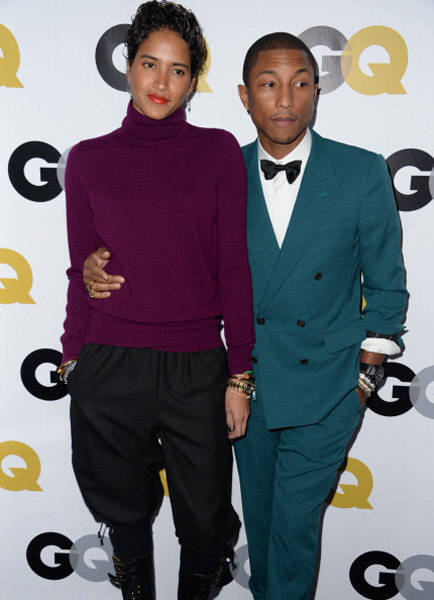 By Sophie Schillaci. 'I think we're all seeing the effects of somebody who's got something to say,' the super producer tells MTV News. If Miley Cyrus shocked you when she lit up a joint on the EMA stage, beware. Bangerz producer (and Miley pal) Pharrell Williams says Cyrus has a lot more up her sleeve. "She's still going, and at the end of the day, man, all I can say is you'll see," he told MTV News on Tuesday at GQ's Men Of The Year red carpet in Hollywood.
"She's an old soul and has had merely 21 years on this planet and has lived most of it in front of a camera, and I think we're all seeing the effects of somebody who's got something to say and is figuring out how she wants to say it." Pharrell, wearing a green Lanvin tux for the soiree, was recognized as Hitmaker of the Year in the men's mag.
Along with Miley's album, he was behind Robin Thicke's "Blurred Lines" and Daft Punk's "Get Lucky." Among his upcoming projects are collaborations with Ed Sheeran, Beyoncé, Jennifer Hudson, T.I. and Pusha T. "I don't take credit," P said. "I just don't do it. It's not necessary. If anything, I'd just like to highlight my appreciation for it all." But as for the GQ honor, Williams was wholly appreciative. "I'm still in pinch mode," he admitted. "It's just awesome — it's GQ!"
*mtv.com
*rap-up.com
*n-e-r-d.skyrock.com
*gettyimages.com
*http://www.bbcicecream.com/2013/11/14/gq-man-year-l-event/