Pharrell Is Number 1 In The UK With 'Happy'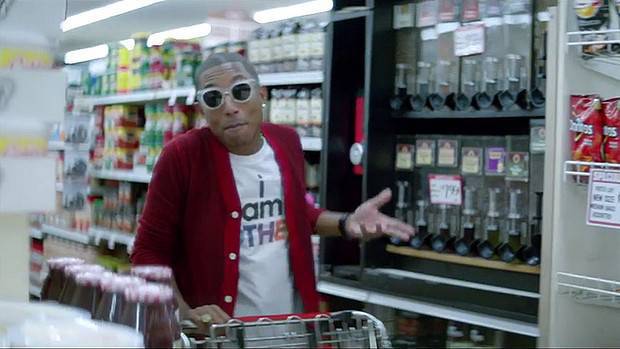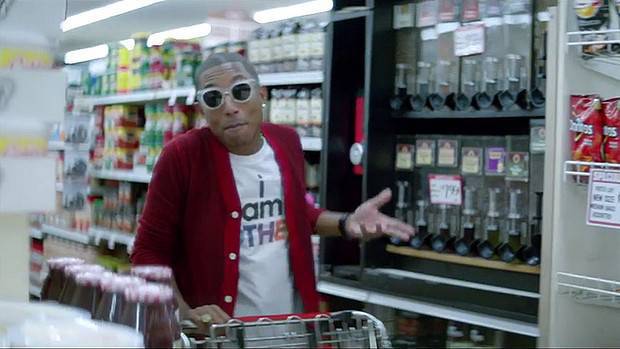 Pharrell secured his third UK number one single of 2013 with the Despicable Me 2 track, which has sold 107,000 copies over the last seven days. Pharrell Knocks X Factor Winner Sam Bailey Off The Top Of The Charts With 'Happy' and keeps murdering them. The American singer/songwriter and producer knocked X Factor winner Sam Bailey's cover of Demi Lovato's Skyscraper into second place with aptly-named track Happy. In April, the 40-year-old scored his first chart-topper of the year while providing soulful vocals on French dance duo Daft Punk's smash hit Get Lucky. Just one month later he was back in first place, appearing alongside Robin Thicke and T.I. on Blurred Lines in one of 2013's most controversial tracks.
Happy, which is taken from the soundtrack to Despicable Me 2, made a surprise entry at number two last week before selling 107,000 copies over the last seven days to make it to the summit. Pharrell's end of year solo success crowns a distinguished career which he began as one half of The Neptunes production duo, delivering the goods for the likes of Madonna, Beyonce, Britney Spears, Jay-Z and Justin Timberlake.
The Star Trek fan has also gained critical acclaim but little top five chart traction with rock/funk/hip-hop project N*E*R*D.He is now expected to release a second solo album early next year to follow 2006 debut In My Mind, which peaked at number seven in the charts.