Pharrell & Miley To Host New Year's Eve At Fontainebleau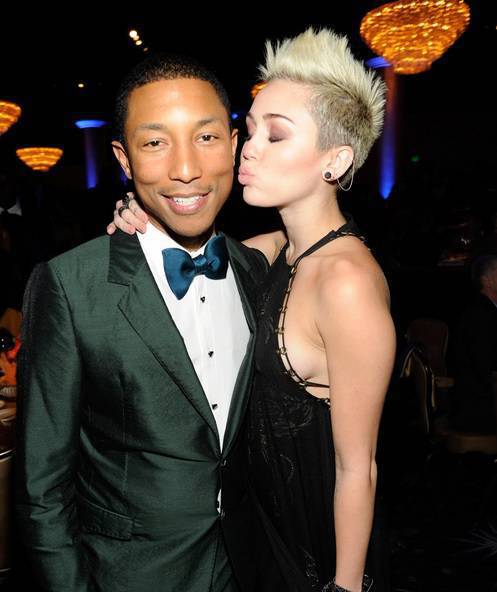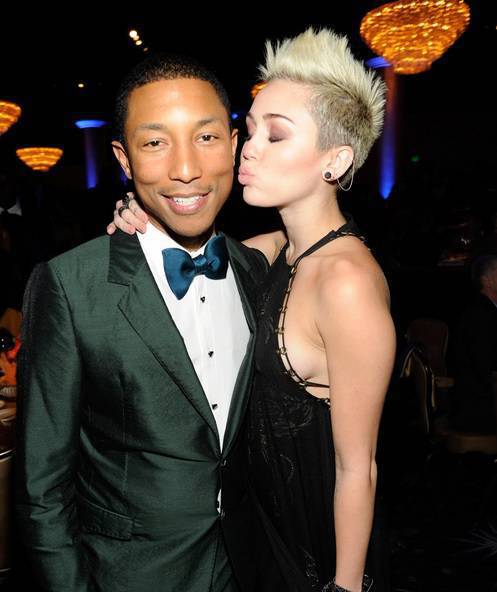 Miley Cyrus and Robin Thicke are going to be partying it up in Miami for New Year's Eve! Don't worry though, there won't be any VMA flashbacks with foam fingers or twerking involved because they aren't performing together. Miley and her buddy Pharrell Williams will reportedly co-host a poolside concert at the Fontainebleau. There will be special performances by Pharrell and Afrojack too.
If you want to see Miley that night, you might want to start saving up now. Tickets start at $275 and go up to $40,000 for a package of 30 VIP tickets, drinks and party favors. The service charge for that package is $3,200. You can also get a poolside "bed" for 10 for $5,000 plus $400 gratuity. Cha-ching!