OverDoz Recorded Two Songs With Pharrell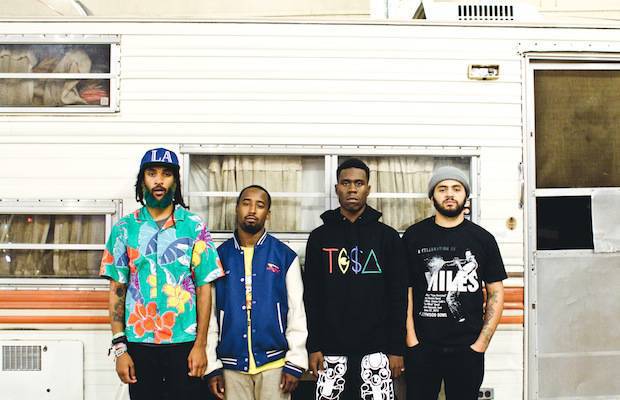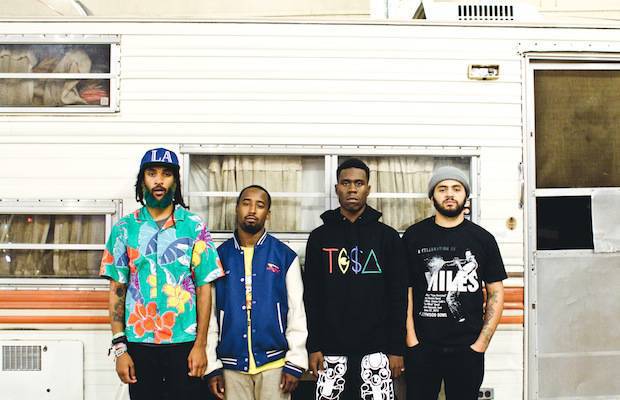 In roughly three years, OverDoz has gone from being four California Kids who enjoy funk music to signing a recording contract with RCA/Polo Ground Records. The group is composed of four members—Kent, Joon, Sleezy and Creamie—all different personalities that mesh together for one singular mission: to provide fans with good music and to bring the funk back into hip-hop. This year they dropped their latest mixtape, BOOM, which turned the heads of music critics by mixing hip-hop with 1990s style R&B vocals.
Next year the group plans to drop their debut album, 2008, When Everybody Loved Everybody, in the summer of 2014. XXL spoke to OverDoz to discuss their latest mixtape, funk music and the differences between them and fellow Californians Odd Future.
You got major looks too, from Pharrell, Dom Kennedy. How do y'all feel about all the love?
Sleezy: Blessing, really.
Kent: That was a dream, man. I tell my mom, too, it's like I was sleep walking. We did a song with Pharrell, too, we did two songs. It was just a blessing. Everything now is just a blessing for us. You can get that shit taking away from you any second.
Tell me about your new deal with RCA/Polo Grounds.
Kent: We met [Polo Grounds founder] Bryan Leach at Coachella, not last year but the year before. And we met with Def Jam, we met with Epic, we met with Interscope, Pharrell wanted to sign us to his new label. I didn't know Bryan Leach wanted to sign us. He had mentioned it, but he never said, "Come here, let's hang out, I'm trying hear y'all music." He just said, "I want to sign y'all when the timing is right." We only played two records for every single label. RCA was the only record label we let hear all of Boom and most of 2008, our next album we got coming out.
Who do y'all have already on the album?
Kent: Pharrell. THC has done most of it, of course. We didn't want to change up the formula and the creative process.
Sleezy: You're going to get everything; you're going to get funk, you're going to get pop, some soul. But you're going to get some verses on there that's coming at you.
OverDoz – August 1st (Snippet) (12′)