Pusha T. x InterviewMagazine.Com Article Behind The Scenes At County With Pusha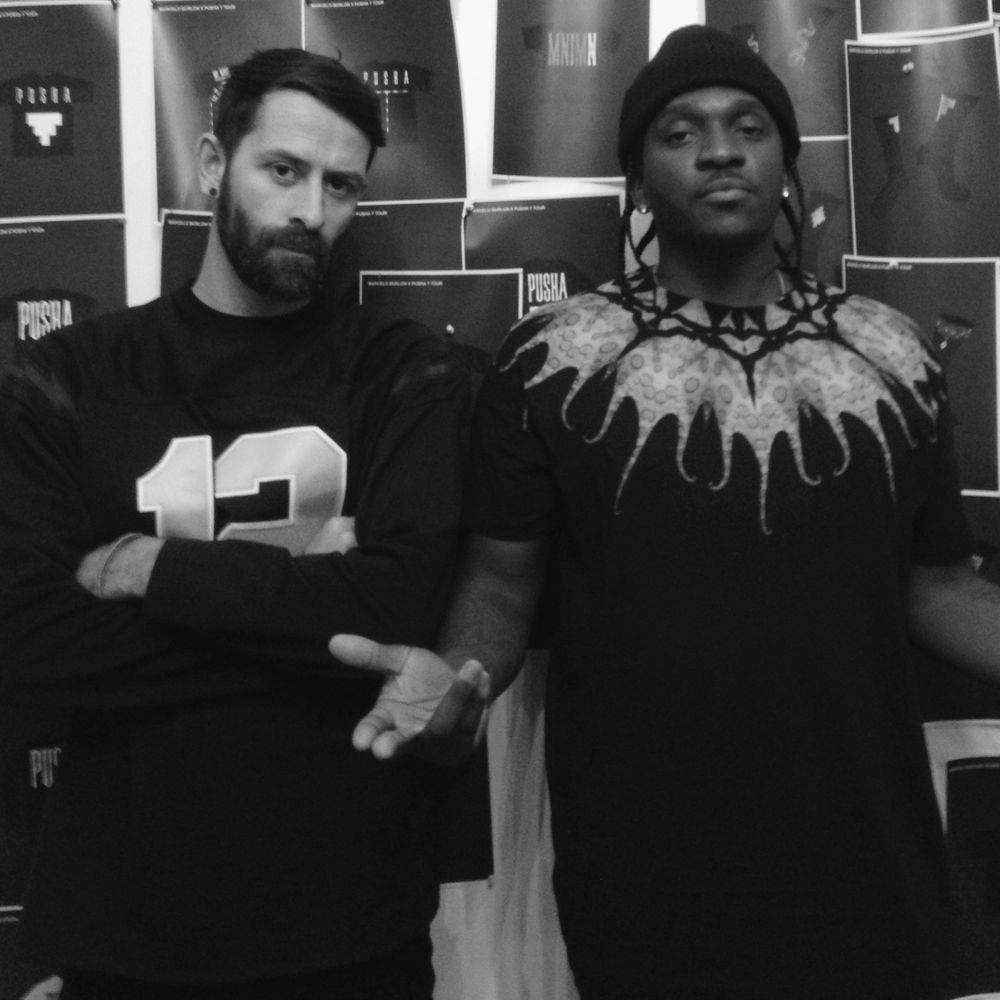 By Emma Brown. "Fashion has been a part of hip-hop since its birth 40 years ago," says rapper Pusha T. "The braggadocio sport of hip-hop always thrived on fashion and the competitive nature of being fly, fashion-forward, and first." Between A$AP Rocky walking at the Hood by Air show, Pharrell's various designer collaborations, and Kanye West's Maison Martin Margiela references, it may seem like hip-hop stars are more focused on fashion ever before, but as Pusha reminds us, "it's nothing new to our culture." Next month, the rapper will launch his first limited-edition t-shirt line with his friend Marcelo Burlon, the Argentinian-born, Milan-based designer of County of Milan, and graphic designer Giorgio Di Salvo.
Born Terence Thornton in Virginia, Pusha is no stranger to the art of the collaboration: musically, he's teamed up with the likes of Kelis, Kanye, 2 Chainz, Kid Cudi, Common, Chase & Status, and Pharrell—not to mention his brother, with whom he formed the duo Clipse. Burlon and Pusha met through a mutual friend, the stylist Marcus Paul. "I really took a liking to his line and wore it in a video and anywhere else I could be seen with it on. I was first and it was fresh," says Pusha enthusiastically. "I was a fan of Clipse right from the beginning," explains Burlon. "Music, art, fashion, and design are all connected in some sort of way and I think that Pusha and I have many things in common," the designer continues. "He's into fashion and I love music; we both are independent artists. The combination of his music and my clothes represent the current Zeitgeist."
Burlon & Pusha T.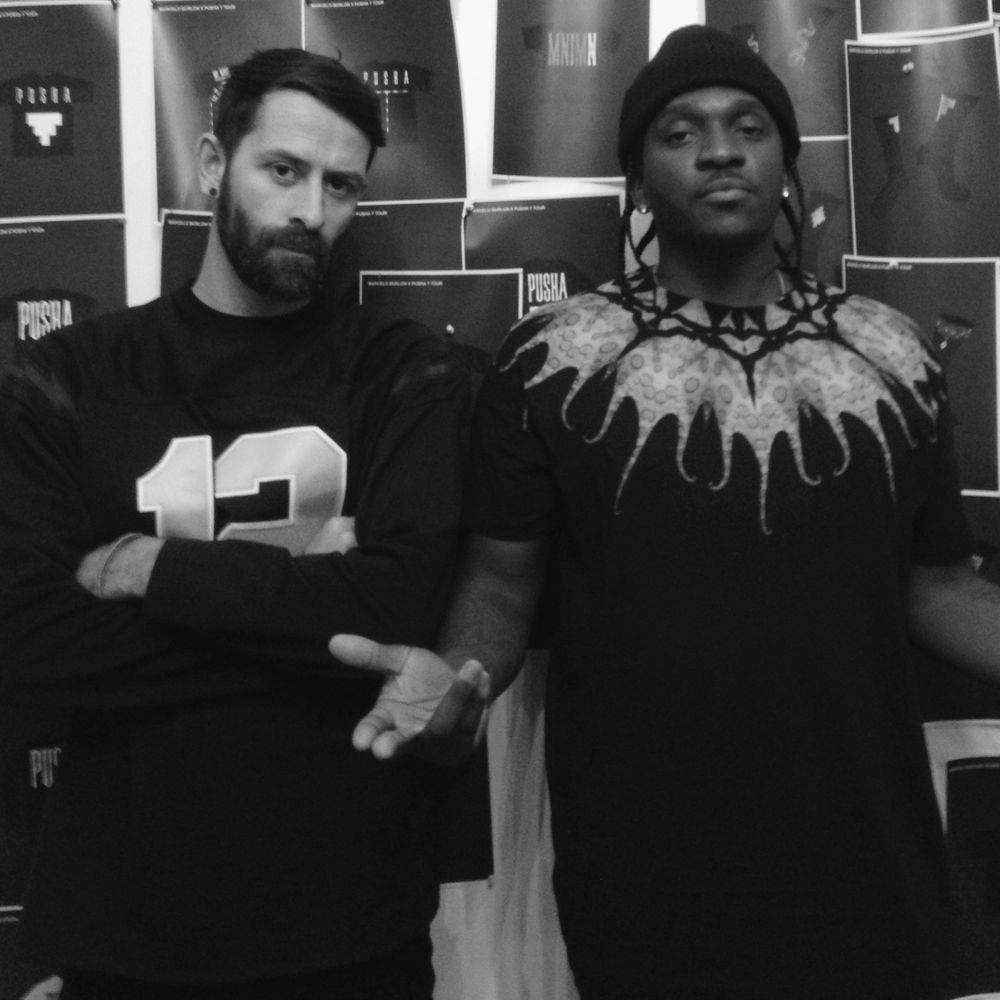 Pusha and Burlon originally collaborated on a single t-shirt under the moniker Pusha T. For County of Milan, which sold out within several days of its release last July. Their new collection, County Of Pusha, will be sold at Opening Ceremony and throughout Pusha's tour to support his debut solo album My Name is My Name (MNIMN). "Opening Ceremony is a store known for everything new, fresh, adventurous, and tasteful in fashion," Pusha tells us of the choice of retailer. "It was a no-brainer." "The collection is a mix of esoteric symbols from the natives of my homeland Patagonia and Pusha's album title, combined with snakes, which are the element that I use in every collection," describes Burlon. "The collection was created in with strictly the consumer in mind," Pusha. "We wanted to make nothing but wearable art."