D.A. Wallach x HungerTV.Com Interview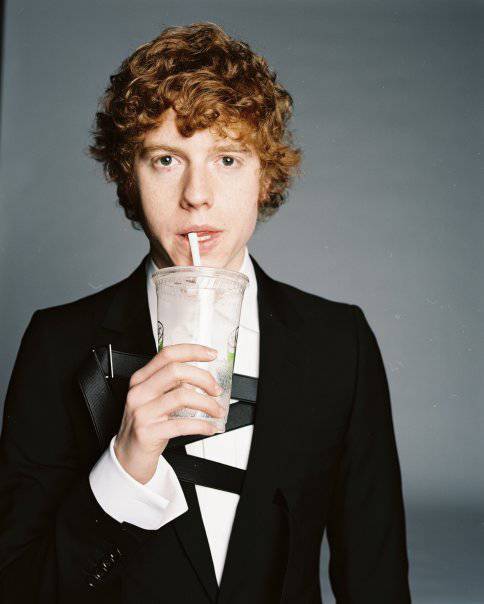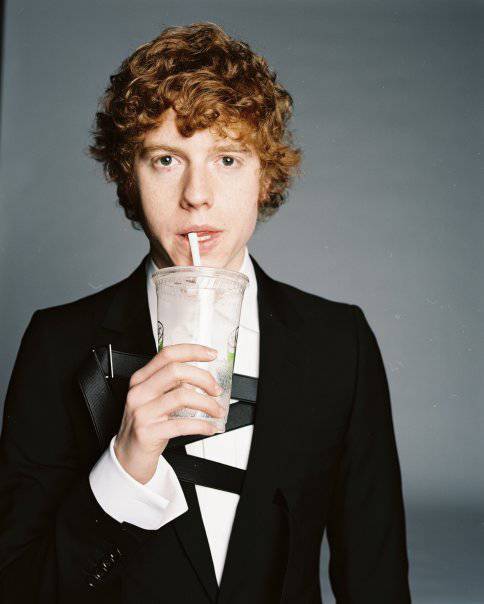 When a certain music video, directed by Tyler, The Creator, anonymously hit the music scene, there was widespread international hype. The infectious and exultant 'Glowing' was revealed to be the work of singer-songwriter D.A., who was previously one half of hip-pop duo 'Chester French'.
The Harvard graduate, who was famously discovered by Pharrell Williams and Kanye West, has gained a large following since, so we caught up with him to talk about his impressive roster of collaborators, The Beatles and why the music industry glorifies not giving a fuck.
LET'S START FROM THE BEGINNING – YOU WERE DISCOVERED BY KANYE AND PHARRELL AS PART OF YOUR PREVIOUS GROUP CHESTER FRENCH. HOW DID THAT COME ABOUT?
My bandmate and I were seniors at Harvard at the time and had finished an album that we made ourselves in the basement of one of the dormitories. I mailed out a couple thousand copies of it along with handwritten notes – to anybody I could find remotely connected to the music industry – and two of them very serendipitously made their way to Kanye and Pharrell.
YOU WORKED WITH A LOT OF BIG NAMES IN THE HIP-HOP SCENE AFTER THIS, WHY THE DECISION TO COLLABORATE SO MUCH?
I think in the past I just always said "yes" to any opportunity to make music with someone. Some artists are very protective of their image and branding, but I have never cared much about that and preferred to just be myself and do whatever I want to do. I actually think it would have been weirder to turn down the opportunity to work with someone like Rick Ross.
WHEN DID YOU DECIDE THAT YOU WERE GOING TO BECOME A SOLO ARTIST?
For a period of time I was doing some songwriting for other artists, which always involved collaborating with other producers and writers. I grew tremendously as a songwriter from this experience, but ultimately got tired of needing to paint on other peoples' canvases. I wanted to explore harmony myself, and so about a year ago went and bought a piano and started teaching myself to play and write with chords. Prior to that, I had largely just written melodies and lyrics. Being able to fully direct a composition was such a huge frontier for me, one that I've only started exploring, and I really am enjoying the process.
YOU FIRST RELEASED THE VIDEO FOR YOUR NEW SINGLE 'GLOWING' ANONYMOUSLY. WHY WAS THIS?
There's a bit of wisdom that has always stuck with me: that everyone is the protagonist in their own movie, the corollary being that people vastly overestimate how much others are thinking about them. In my case, I think I was paranoid that peoples' opinions of my band, or of my other prior work, would cloud their perception of this new music. I was really terrified of that, you know, of being judged on the basis of non-musical information. I hate that aspect of music culture even though I succumb to it like all of us….this tendency to judge things largely by non-musical characteristics. I get that music is culture and that culture is multi-faceted, but as a listener and lover of music, my own goal is always to hear things for their own merits, with as little non-musical context as possible. It would be fantastic if more music journalism were done by musicians capable of speaking to the aesthetic and musical characteristics of peoples' work.
THE VIDEO WAS DIRECTED BY TYLER THE CREATOR, WHAT WAS IT LIKE TO WORK WITH HIM?
It was a pleasure. I think Tyler is a ridiculously original and brilliant artist, and I'm honored to be a part of his body of work.
CAN YOU TALK US THROUGH THE CONCEPT FOR THE VIDEO? YOU EXPLORE SOME FAIRLY DARK SUBJECT MATTER.
The concept of the video is just that these two people go through life – and all the inevitable miseries that coincide with their lives – and that their love sustains them amidst it all.
THE SINGLE ITSELF HAS A 60S BEATLES VIBE TO IT, WHO ARE YOU MOST INSPIRED BY MUSICALLY?
The Beatles are by far the best thing that has ever happened in popular music, and probably in popular culture period. So I am certainly inspired by them greatly. Part of their significance comes from their having defined the paradigm of melody-driven songwriting for the subsequent 60 years, and so that's one reason that I think it's hard to write a great song on piano and voice that isn't indebted to The Beatles. But I'm inspired by a huge range of musics, from Cuban Son to Indian Ragas to Chopin. My own skills are really concentrated around writing songs, though. I'm not a talented instrumentalist or producer, so my own practice is oriented around the "bones" of a song. What I'm trying to do with this project in some way is to present those "bones" of the song in as elemental and pure a way as possible, without a lot of sounds layered on top.
AS WELL AS YOUR MUSIC, YOU HAVE AN ACTIVE INTEREST IN STAND-UP TECH COMPANIES, AS WELL AS BEING AN EARLY PIONEER OF SOCIAL MEDIA FOR ARTISTS. WHY SO MANY FINGERS IN SO MANY PIES?
Life is short and I've haven't so far been content with the inevitable casualties of growing up and letting go of any child's fragmented interests. I have this dream that I can live multiple lives at once somehow, and I'm experimenting with it as long as the World will allow me to do so. I respect others who have the conviction and single-mindedness to make one coherent narrative of themselves, but I find it terrifying.
ON YOUR WEBSITE YOU TALK ABOUT SEVERAL SOCIO-POLITICAL ISSUES, SUCH AS CAPITALISM AND SURVEILLANCE. HOW IMPORTANT IS IT TO YOU TO EXPLORE THESE THEMES PUBLICLY AS AN ARTIST?
I don't actually think of myself as an artist. I just think of myself as a person. And as a person, living at this moment and in this World, I want to do as much good as I possibly can in whatever domains are available to me. Music culture tends to glorify not giving a fuck about anything, but I give a lot of fucks about pretty much everything. So insofar as I have the ability to spread my ideas further than the average person, I'm grateful for the opportunity to do so. I've been writing much more lately, because I think my own ideas have been crystallizing in certain areas. When I become interested in a topic I tend to spend years just asking open-ended questions and struggling to find any actual beliefs of my own. But a handful of opinions have (at least provisionally) solidified for me over the past year or two, and once I believe in something, I experience an irresistible urge to go convince everyone else.
FINALLY, WHAT'S NEXT FOR D.A.?
I have no idea, but I hope to remain as lucky as I have been so far when it comes to other people believing in me.
'Glowing' will be available in the UK on March 10.