Robin Thicke Performs At ESPN's Pre-Super Bowl Party In NYC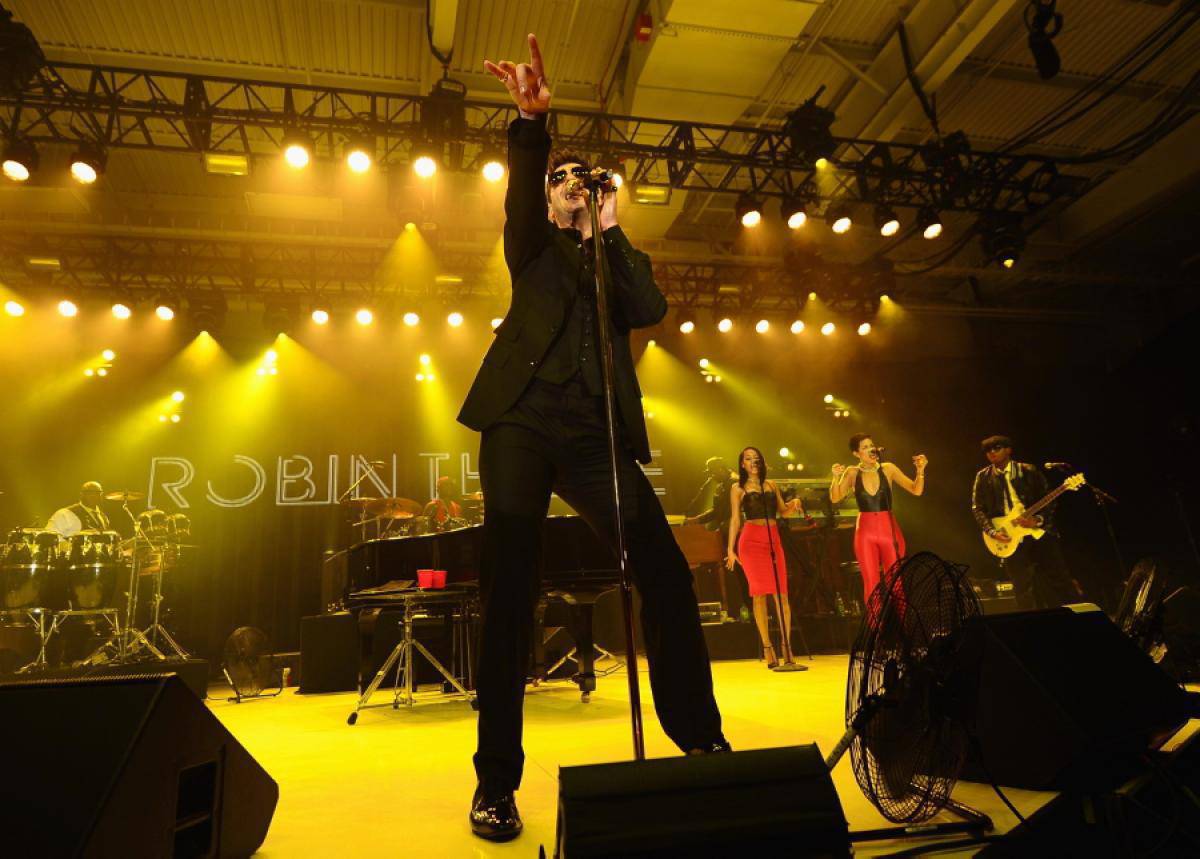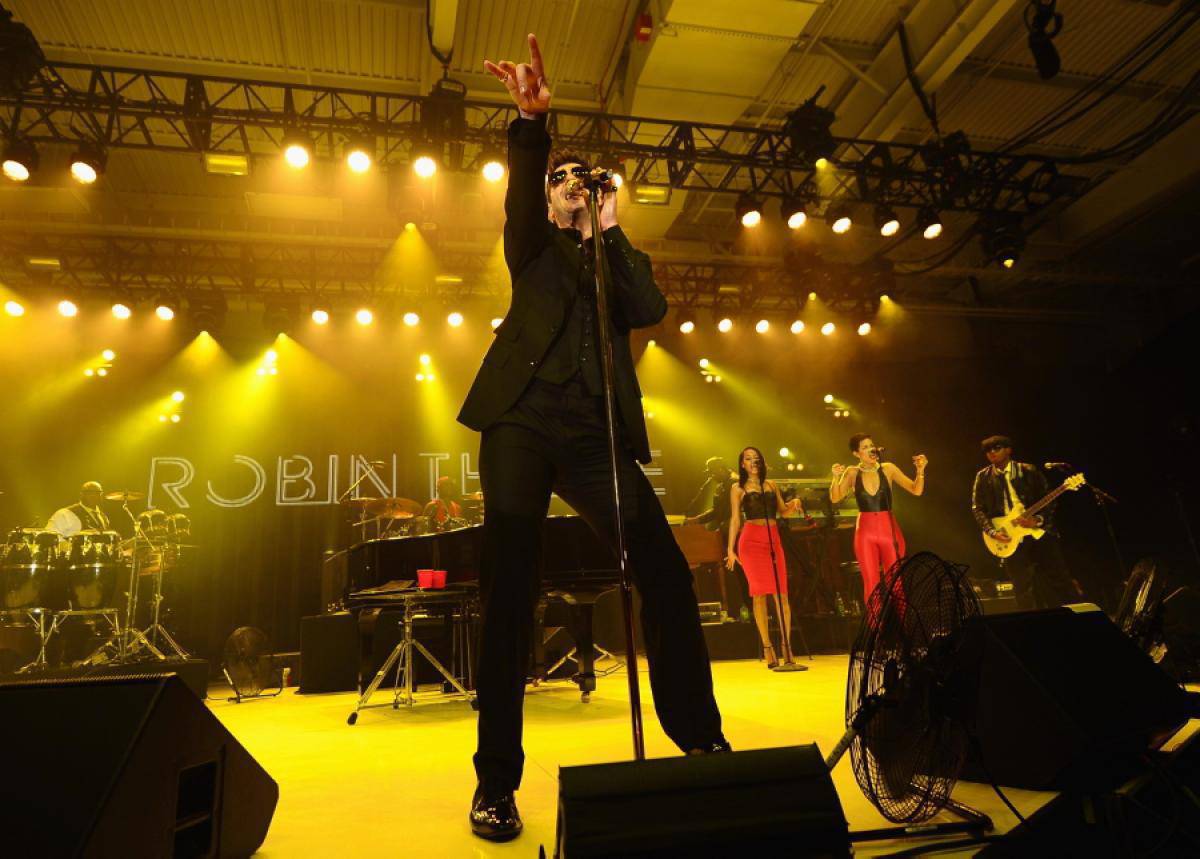 By Mesfin Fekadu. Robin Thicke and Kendrick Lamar might be putting in their bids for the 2015 Super Bowl halftime show. The artists were energetic when they performed Friday night at ESPN's pre-Super Bowl bash at Pier 36 in New York City. Thicke's performance included the upbeat jams "Give It 2 U," "Magic" and "Blurred Lines," which he closed with and got the audience of a few thousand grooving.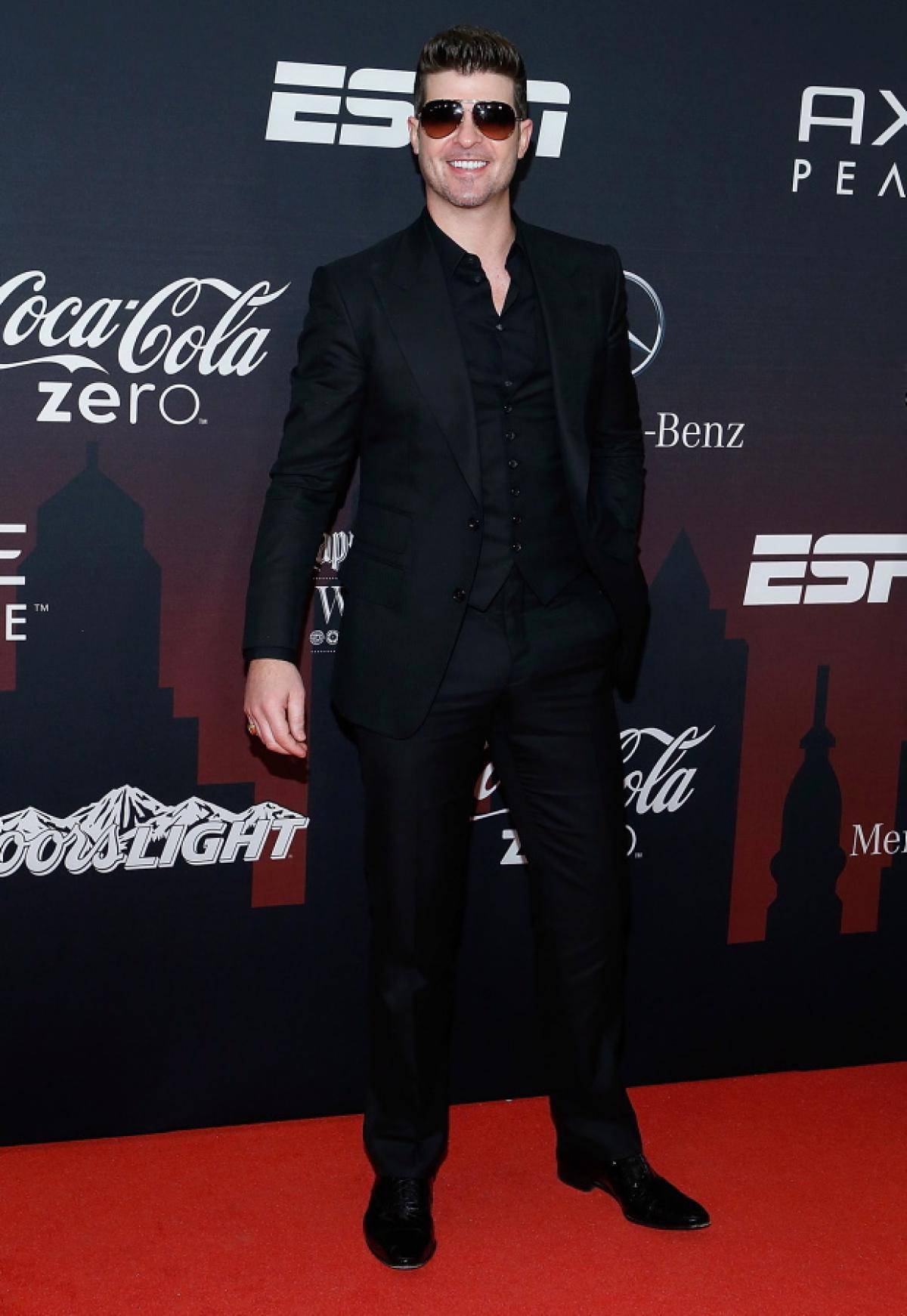 He also slowed it down, playing the piano during "Dreamworld" and standing on top of it. Thicke even sang covers, including Michael Jackson's "Rock With You" and Marvin Gaye's "Let's Stay Together." Thicke is in the midst of a lawsuit with Gaye's children, who say some of his songs, including the hit "Blurred Lines," sound too similar to Gaye's music.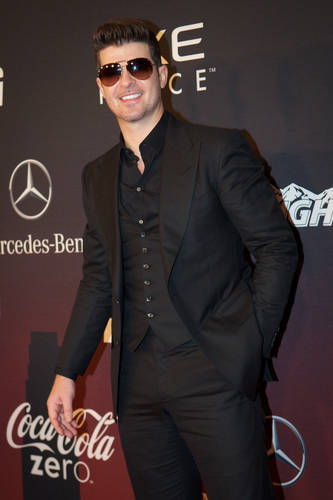 *nydailynews.com
*greenfieldreporter.com