Pharrell Details The Top Songs He's Produced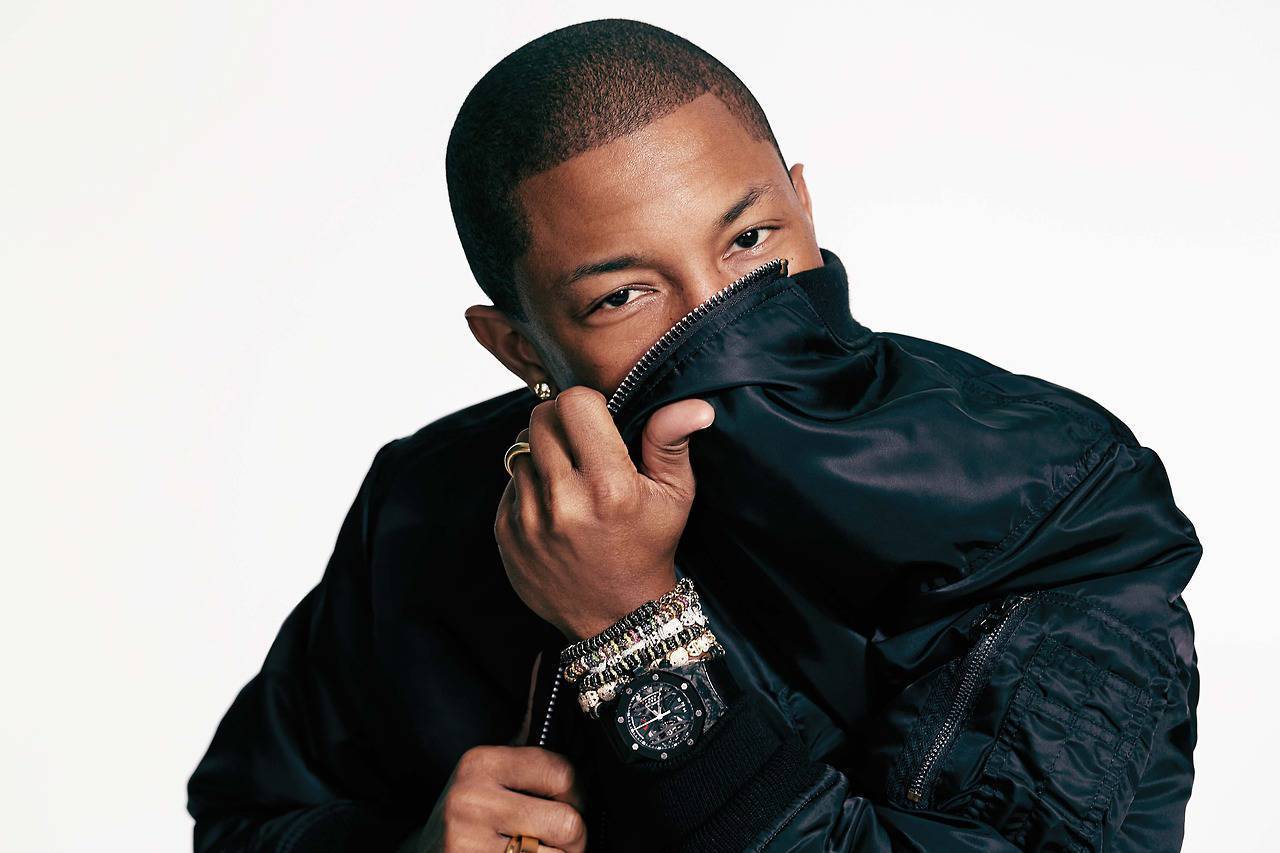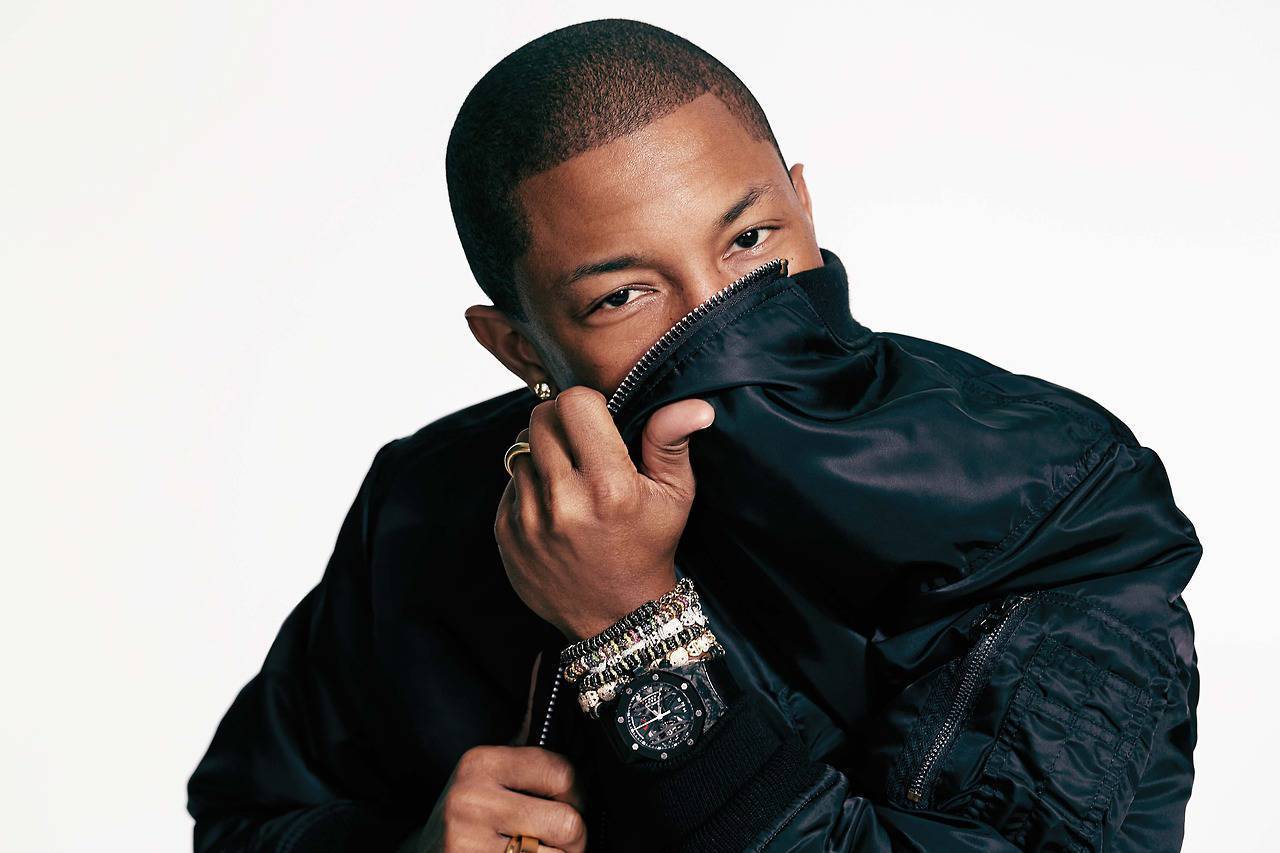 By Mesfin Fekadu. Who hasn't Pharrell produced for? The hitmaker's Rolodex includes pop heavyweights from Beyonce to Justin Timberlake, maestros like Hans Zimmer and Heitor Pereira, and wildcards such as Daft Punk and Scissor Sisters. The 40-year-old said his diverse background heavily aided in the making of "G I R L," his funky new album released this week.
"I wanted to work with all cultures and all kinds of people so it could teach me more about my own craft," said Pharrell, who has produced songs on his own, but many as part of The Neptunes with Chad Hugo. "All of the artists we were blessed to work with that didn't look like us, that didn't sound like us or didn't dance like us, all of that was the very reason I was able to make this album."
Pharrell won nonclassical Producer Of The Year at the Grammy Awards in January, thanks to his work on Robin Thicke's "Blurred Lines" and Daft Punk's "Get Lucky." And now he's back on top of the Billboard Hot 100 chart with "Happy," which was nominated for an Academy Award. In an interview with The Associated Press, Pharrell breaks down his favorite five songs he's produced. We also have him weigh in on our Phavorites.
PHARRELL'S PICKS:
— Usher, "U Don't Have to Call" from "8701" (2001): Solely written by Pharrell, "U Don't Have to Call" was another hit in Usher's epic run as pop's leading man in the early 2000s. "He's just a maestro … his voice is unmatched … he supersedes what most people think he can do," Pharrell said. "I just love when we're able to do colorful black music. There's nothing like that. I love all kinds of music and all genres, but obviously just colorful black music is a good feeling for me personally… We were even able to squeeze in two bridges, which is a rarity for pop radio."
— Jay Z featuring Pharrell, "So Ambitious" from "The Blueprint 3" (2009): Pharrell's first success with Jay Z came when "I Just Wanna Love U (Give It 2 Me)" burst on the scene in 2000, and since the two have collaborated nonstop. "He just continues to get better — it's like fine wine," Pharrell said of the rap veteran. "He's something else. When you talk to him, you see purple. He's wisdom."
— Pharrell featuring Daft Punk, "Gust of Wind" from "G I R L" (2014): Pharrell says creating "Gust of Wind" was like designing a room in your house where some of the accent pieces don't quite fit. So robots came to the rescue. "A song tells you what it needs, where it goes, or what melody is missing, or if there could be more … with 'Gust of Wind,' it felt good and I loved the song, but I was like, 'Man, you know, this just feels perfect for the robots to get on the chorus and harmonize with me,'" he said. "I played it for them and instantly, you know, they're robots and they just got right to it. There was no lag time."
— Missy Elliott, "On & On" from "The Cookbook" (2005): "That's one of my favorite hip-hop beats I've done of all-time because it's so unorthodox," Pharrell said. "It's Missy, so you're working with a person that's genius. She morphs into anything. Her spirit is super-colorful and larger than life. And she knows how to tap into another zone."
— N.E.R.D., "Life As a Fish" and "Inside of Clouds" from "Nothing" (2010): "That was an ode to awareness and the value of awareness," he said of the reflective groove "Life As a Fish." He adds that "Inside of Clouds" is about "the appreciation for water and what it means to our own biosphere."