Pharrell Partners With 'Peace Love World' For 'Happy' Tees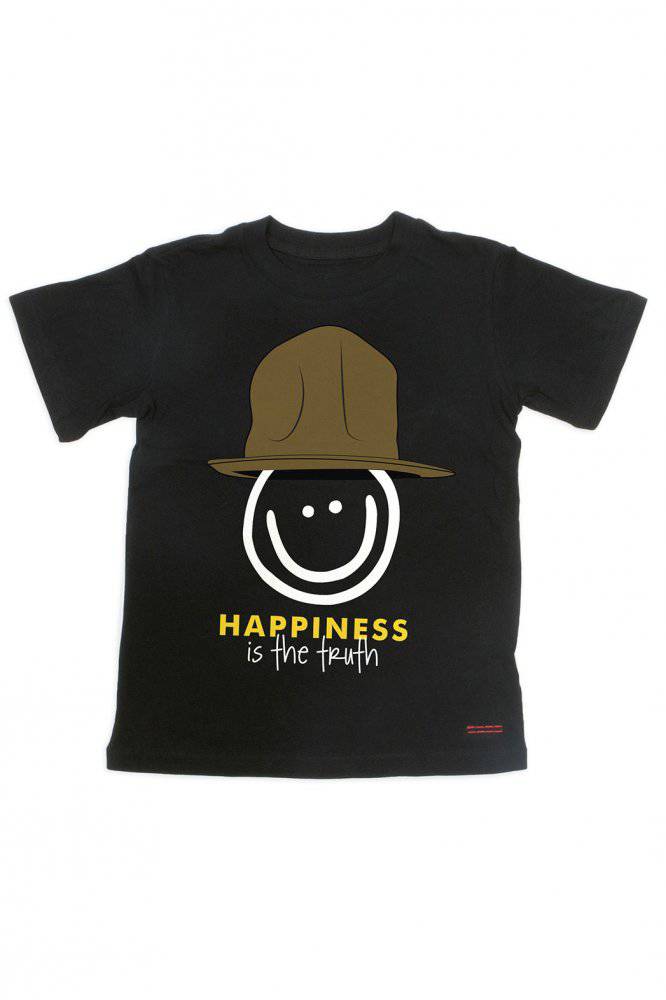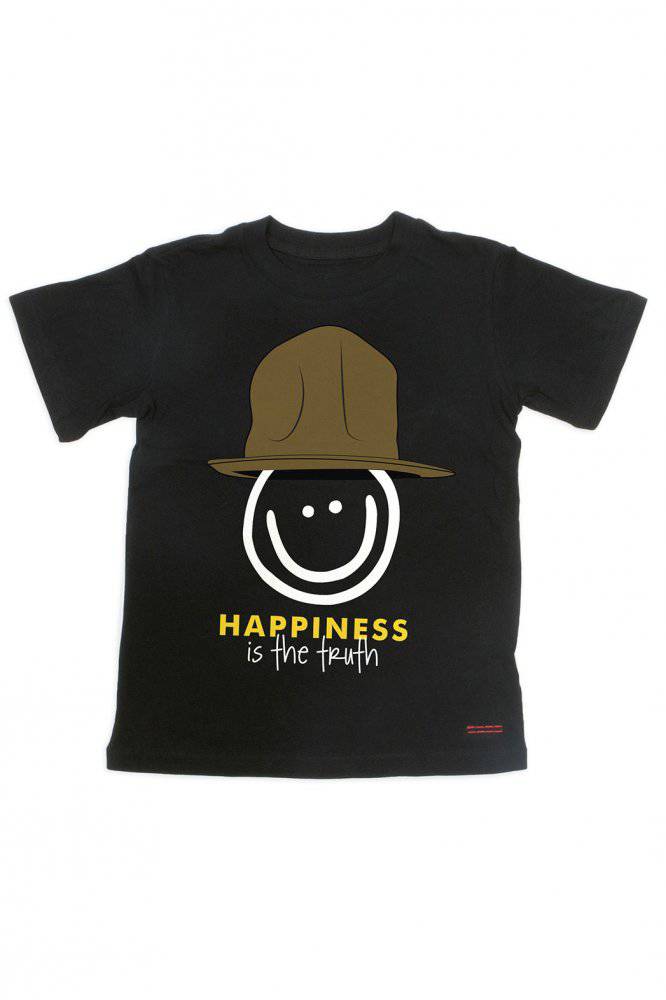 Another day, another collaboration with Pharrell. The singer has partnered with Peace Love World for a line of special-edition tees inspired by his Oscar-nominated single, "Happy." In celebration of International Day of Happiness, the collection — which highlights Pharrell's iconic Vivienne Westwood hat and Peace Love World's "I am happy" symbols — features two styles for men and women, and one for kids.
The black-and-white cotton tees, with the words "Happy" or "Happiness" bolded in yellow, are now available from $25 to $45. Select styles from the range are available at Peace Love World stores and on the company's website, with the entire collection available at the Billionaire Boys Club Soho store in New York City and online. Most recently, the hit maker also announced a collaboration with Comme Des Garcons for a fragrance release, and with Uniqlo for a line of T-shirts and caps.