Pharrell Seals Deal With Adidas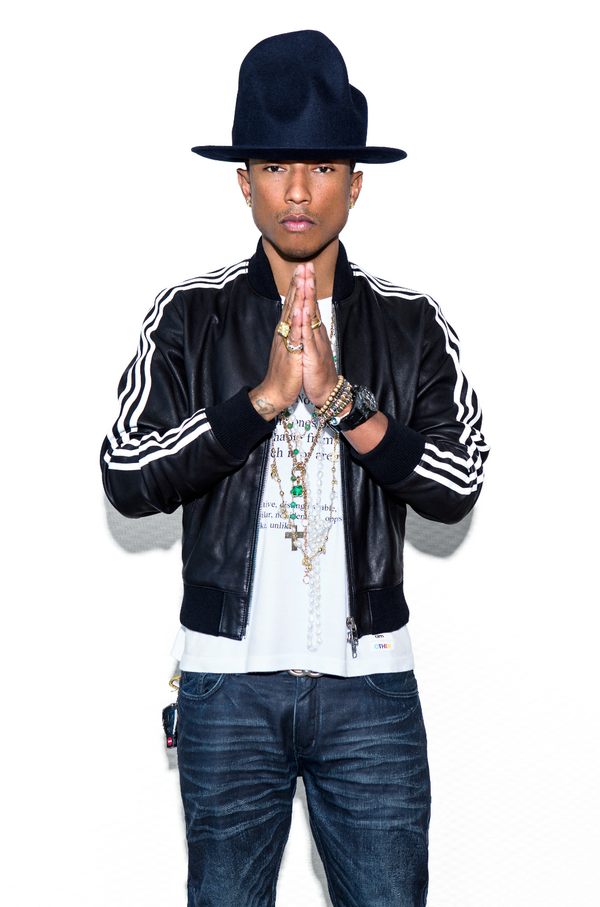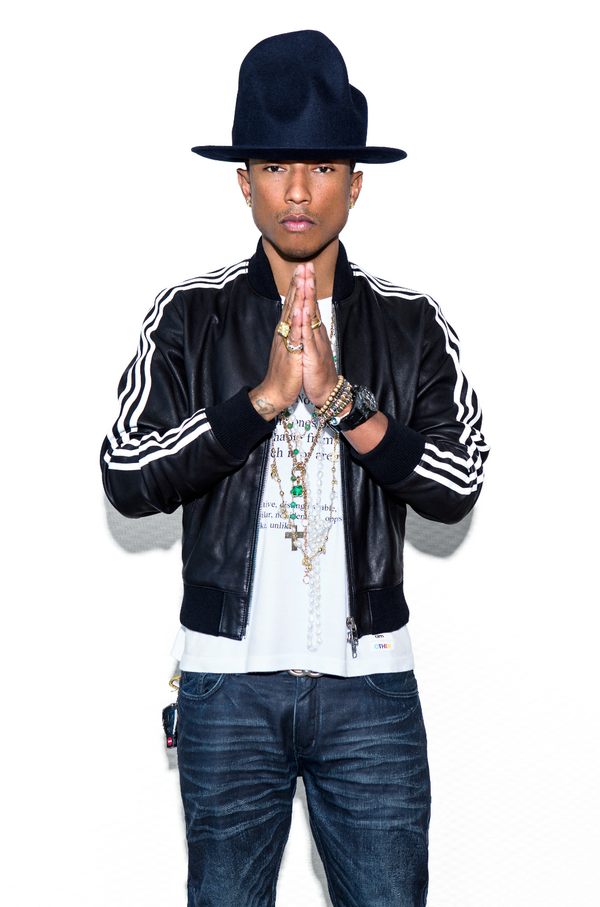 adidas announced today a long term partnership with musical super star Pharrell Williams. The first adidas Originals x Pharrell Williams products will debut in the Summer of 2014. This is also the first time adidas has partnered with a designer who owns their own textile company.

adidas will collaborate with Williams' Bionic Yarn coming from The Vortex Project; an initiative with Parley for the Oceans to turn plastic debris from the oceans into yarn and fabric. Bionic Yarn will be used in some of Pharrell's upcoming adidas Originals products. "Working with an iconic brand like adidas is such an incredible opportunity. From the classic track suit, to growing up in Virginia wearing Stan Smiths, adidas has been a staple in my life. Their pieces are timeless. This is an exciting partnership for both me and for Bionic Yarn." Pharrell Williams.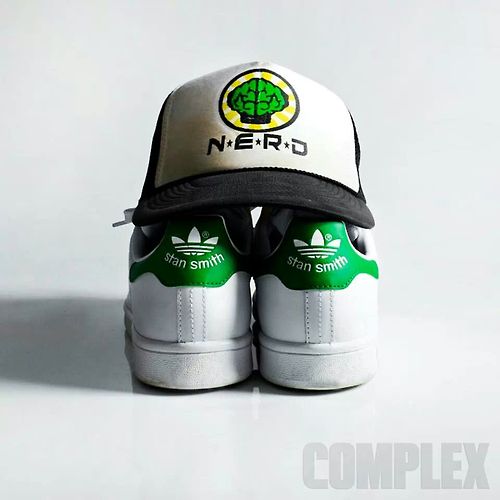 adidas welcomes Pharrell into its family and is looking forward to a long lasting relationship with this extraordinary artist. "I am truly thrilled to work with Pharrell. He is a pop-culture icon that never fails to inspire, not just through his musical talent and craft, but through his many other interests. He is the perfect fit for the multi-faceted company that is adidas." Dirk Schoenberger, Global Creative Director, adidas Sport Style Division. thanks to HISE.
Posted: March 26th "Is Pharrell Williams Inking A Deal With Adidas"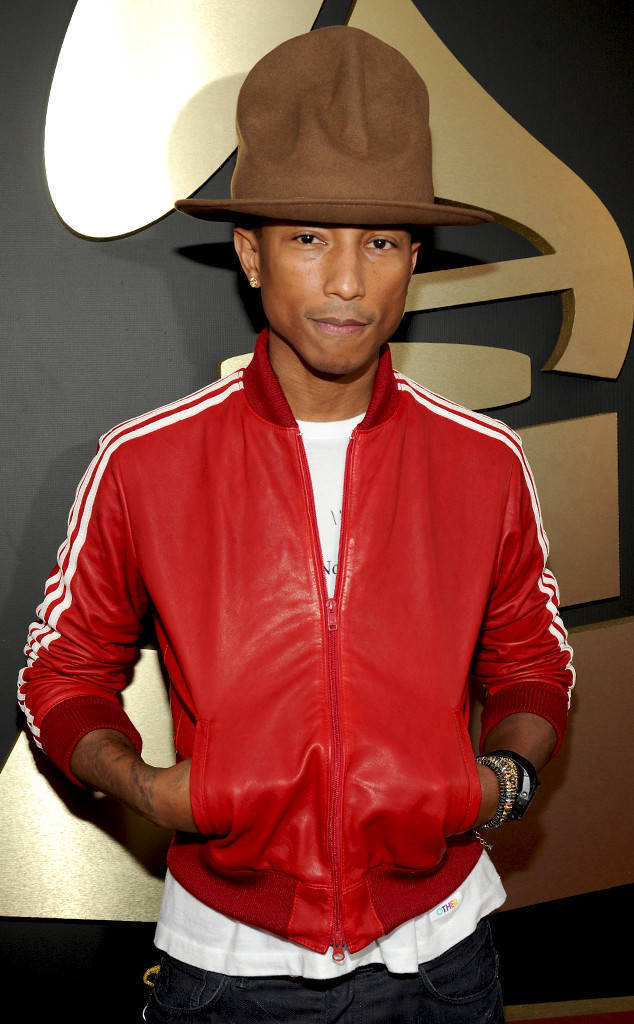 By Stephanie Smith. Pharrell Williams doesn't need to stay up all night to get lucky in fashion. Arby's bought his gargantuan Vivienne Westwood "mountaineer" Grammys hat from him for $44,000 (it eerily echoed the roast beef fast-food chain's logo; the money will go to charity). Williams' own Comme des Garcons fragrance, GIRL, hits shelves in September (it is an olfactory companion to his just-released album of the same name).
Now, a source tells us, "Pharrell is in final conversations" and close to inking a deal with Adidas, joining a roster of ambassadors that includes Kanye West and Rita Ora. Williams sparked speculation when he wore custom Adidas red sneakers to the Oscars (though his shorts stole the spotlight). He also rocked a pair of the brand's old school Stan Smiths during last month's NBA All-Star Weekend emblazoned with the phrase, "I DUNNO."