Pharrell Williams's 'Happy' Tops 4Milion Digital Sales #1 For The 8th Week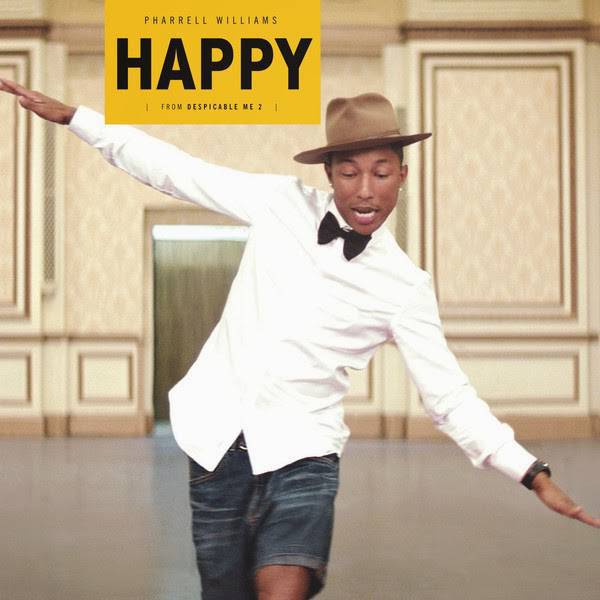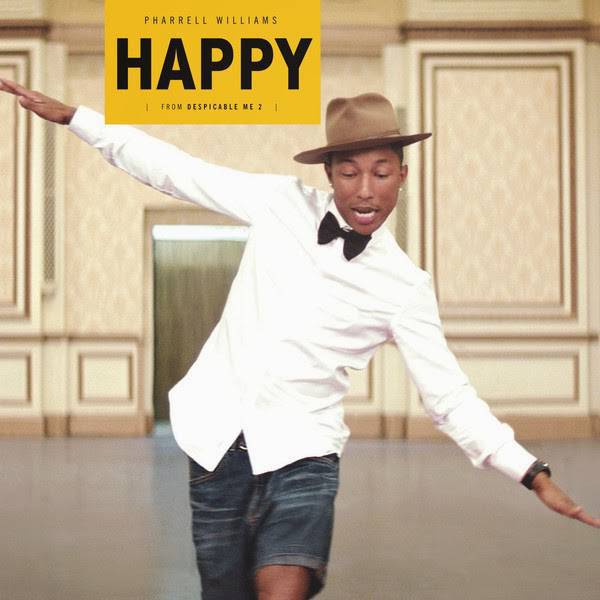 Pharrell Williams' "Happy" tops the 4 million mark in digital sales this week. It's Williams' second song to reach that plateau in a little more than eight months. Robin Thicke's "Blurred Lines" (on which Williams was featured, along with T.I.) hit 4M in August. (It currently stands at 6,995,000). As you have probably surmised, "Happy" has already outsold Daft Punk's "Get Lucky," on which Williams was also featured. That Grammy-winning smash has sold 3,475,000 copies.
"Happy" is the first song to sell 4M digital copies in 2014. It's off to a very fast start, but "Thrift Shop" by Macklemore & Ryan Lewis featuring Wanz got off to an even faster start last year. It topped the 4M mark in 2013 sales the week ending March 31. (The current week is Nielsen SoundScan's week ending April 13.) "Happy" tops the Hot 100 for the eighth week. The feel-good smash is the first song by a male solo artist (who wasn't part of a collaboration) to log eight or more weeks at #1 since Mario's "Let Me Love You" spent nine weeks on top in 2005.
"Happy" is #1 on Top Digital Songs for the ninth consecutive week. It's the first song to log nine or more consecutive weeks at #1 since the aforementioned "Thrift Shop," which had 10 consecutive weeks on top early last year. ("Blurred Lines" had a total of 10 weeks on top, but its run was broken up by One Direction's "Best Song Ever.") "Happy" is #1 on Hot R&B/Hip-Hop Songs for the 10th week. Pharrell Williams's "Happy" holds at #1 for the eighth week in its 15th week on the chart. This is its 11th week in the top 10. Digital sales rank: #1 (257K) …