Sean Stormes: Pharrell Is One Of The Great Philosophers, Alongside Socrates, Plato & Aristotle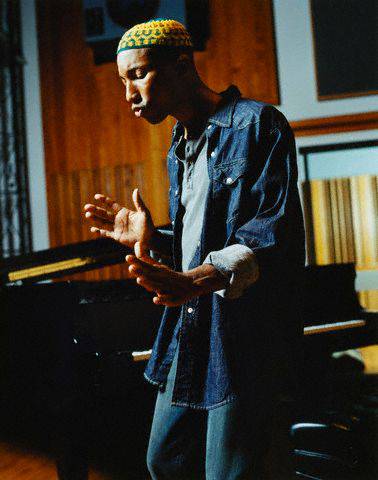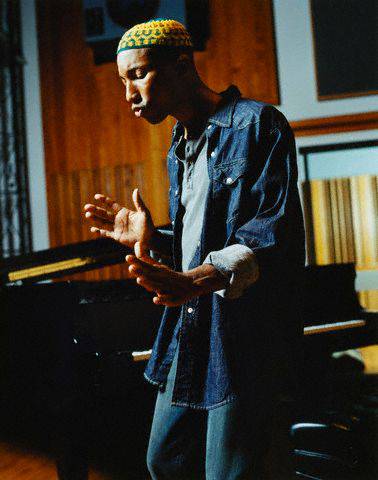 By Sean Stormes: When considering this generation's progressive leaders who "think differently," how many of you include Pharrell Williams? You may know Williams from his playful, smash hit "Happy," an Oscar-nominated tune that has reached No. 1 in 120 countries and first appeared in the 2013 animated movie, "Despicable Me 2." What you might not know is how this revolutionary music titan achieved his industry's pinnacle and how your profitable revenue growth could benefit from his success recipe.
Billboard ranked Pharrell, 41, as the top music producer of the past decade, and Esquire once named him the best-dressed man in the world (2005). He has helped craft platinum-selling songs for a Who's Who of pop music, including Nelly, Justin Timberlake, Snoop, Britney Spears, Gwen Stefani and Jay-Z. He sang and co-wrote Daft Punk's "Get Lucky" and produced and co-wrote Robin Thicke's chart-topping, controversial "Blurred Lines." How's that for a résumé?
Williams is affecting how new music sounds, a super-magnet in a crowded, talented field with a notoriously fickle fan base. And even with all of his previous successes, he reached the global masses and associated individual superstar status only because of the omnipresent "Happy." This stratospheric success occurred because Pharrell is intentionally:
*bizjournals.com
*seanstormes.com

• Purpose-driven. One of Williams' few setbacks was his debut solo album in 2006, "In My Mind." He explains: "It didn't turn out the way I wanted it to, and I blamed everybody around me but myself. I really had to take a long study on what I was doing and talking about on that record." It was too full of ego, he says. His new album, "G I R L," is clearly more principled.
"I realized along the way that there wasn't enough purpose in my music. Listening to Stevie Wonder and Steely Dan songs, you'd see that Donald Fagen had a purpose – an intention. Stevie Wonder was really singing about something." He now wants to lift people up, an admirable perspective.
• Himself and humble. Williams has a healthy self-image, a "buoyant personality" with zero temptation to ape others. Recently, CBS Sunday Morning's Anthony Mason asked Pharrell, "As an artist, at some point you've probably tried to figure out what you do well." Williams replied counterintuitively: "I think that's when you fail. When you start trying to figure out what you're the best at, that's when you become delusional, because you start to believe that. I'd rather just continue to ride that mule than to bet on a cocky horse."
When then asked whether there's danger in taking too much credit for his success, Williams replied: "You see people spin out of control all the time. Those are the most tragic stories; the most gifted people who start to believe it's really all them. It's not all you. Just like you need air to fly a kite, it's not the kite. It's the air."
• Limitless – unbound by convention."I've just never even seen 'the box,'" Pharrell says. "It's like, what do you mean? What wall? What ceiling? Hence the phrase (in Happy), 'Room without a roof,' you know?" That piece of Happy's chorus — "Clap along if you feel like a room without a roof" — in addition to, "I'm a hot air balloon that could go to space," demonstrates the real-life, no-ceiling optimism Williams exudes. He also says, "The beauty of 'Happy' is that it has transcended the film audience to connect on a musical level." This is what untethered creativity sounds like in the third millennium.
• Owner of a signature statement. His recently styled mountain hat, designed by Vivienne Westwood, has its own Twitter account. Really. If "memorable" and "remarkable" are emotional outcomes necessary to succeed in today's tornado of dizzying white noise, then Williams has an abundance of it. Singularity in any industry may seem hard to fashion, yet is very achievable.
• Experiential."Happy" was not an instant success. "When they took it to radio, they were like, 'It's just too different,'" Williams says. "So here I am, singing 'Ha-pppppy!' They were like, 'Uh, no.'" Then in November, the label released the official music video, and the song exploded. Tapping into human emotions often inspires action.
• Social. The music video has over 200 million views on YouTube, and over 10 million views on the official 24-hour website. (That's right – a 24-hour website: 24hoursofhappy.com.
• From-the-heart grateful."My story is the average story. It was filled with special people." Regarding his high school band and music teachers, he says: "What am I without them? Take (them) out of this, and where am I? Back in Virginia, most likely a struggling art teacher." When pressed again by Mason about taking some credit, Pharrell says, "What else do I have any other business being but appreciative?"
When asked about his best-dressed image, a unique style that led him to create multiple clothing lines, Williams said in Esquire: "For me, it's never about whether I'm the best dressed guy in the room. Instead it's about comfort and the flow — it is either interrupted or continual. If it's interrupted, then nothing works. If it's continual, then you can let your imagination run free. Just like working in the studio or being with the girl I love. Things just need to fit naturally. Fashion's more about feel than science.
"For example, if you 'think' color, you kind of dress in color." It is my belief that Pharrell Williams is one of the great philosophers, alongside Socrates, Plato and Aristotle. If that sounds crazy, you've missed the point. For more paradigm-busting fuel for your PRG brain, please register for Sean's national e-newsletter at seanstormes.com.