Pharrell Leaves Montreux Festival Fans Wanting More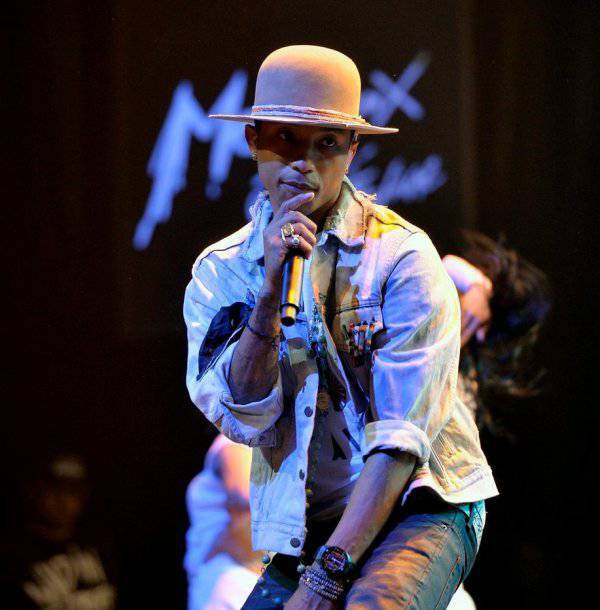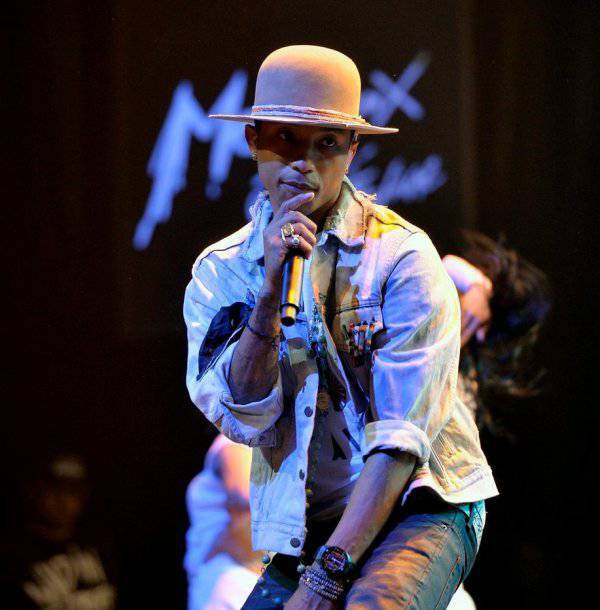 By Stephanie Nebehay. Pharrell Williams gave a slick concert for a pumped-up crowd at the Montreux Jazz Festival on Monday night, but some fans were less than happy when he left the famed stage after just an hour. The American R&B singer and producer, accompanied by his band, two vocalists and six female dancers, played tracks from his second album "GIRL", including "Marilyn Monroe" and "Come Get It Bae", before closing with his global viral hit "Happy."
Known simply by his first name Pharrell, he repeatedly voiced support for women's rights during the concert, declaring 2014 "The Year Of The Woman" when things are going to change. "My new album is an ode to women. From A to Z, I make no apologies for the way I appreciate women," he told the sold-out standing crowd who paid 135 Swiss francs ($150) per ticket. "I make no apology. I love women in every kind of way."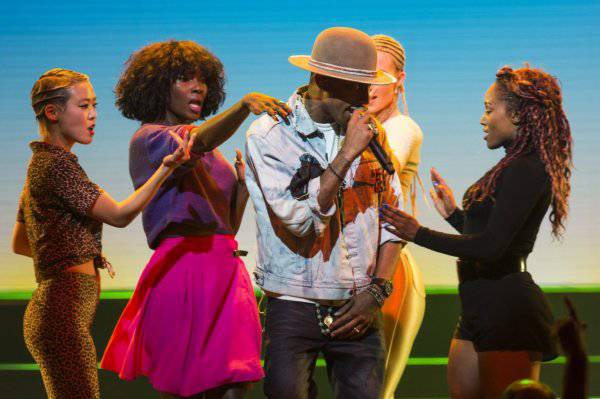 Minutes later he played "Blurred Lines", the raunchy R&B smash hit with Robin Thicke that was last year's top song across the U.S. Billboard music charts, followed by Daft Punk's Grammy-winning disco track "Get Lucky." "I told you, it's all about women," Pharrell said. For "Happy", from the "Despicable Me 2" soundtrack, he was joined on stage by a young female fan whom he told: "We are depending on a girl like you to grow up and change the world."
The 41-year-old Pharrell, who has had Four Grammy Awards and three mega hit singles, was appearing for the first time at the Swiss resort, one of Europe's most prestigious summer music festivals, whose 48th edition runs from July 4-19. The Swiss festival's legendary founder Claude Nobs died in January 2013, but his former deputy Mathieu Jaton has deftly taken up the baton, drawing headliner Stevie Wonder on July 16.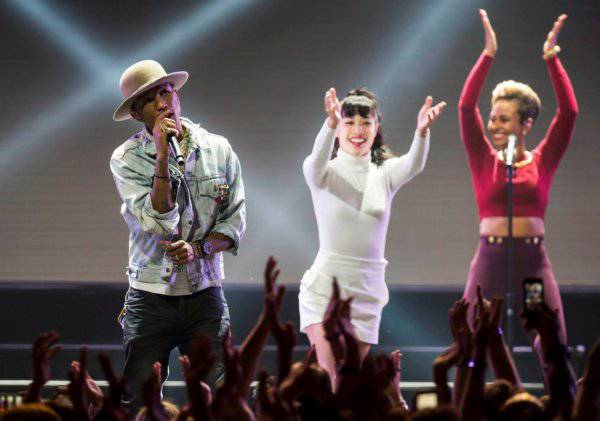 Former Blur frontman Damon Albarn, hip-hop duo Outkast, the veteran Van Morrison, Massive Attack, and Thicke are also booked. "Tonight is a celebration of music. Claude Nobs, who is no longer with us, put together this amazing conjuring of unique ingredients. So for me, for him, and for this organisation, I want you guys to let it out," Pharrell told the crowd.
But fans were disappointed when lights went on at 10:30 p.m. "It was good, but kind of short. I was disappointed there was not a encore. If he would have done one or two more songs and less talking I would have been satisfied," said Tracy Starr, an American fan living in Lausanne. "He wanted to make clear what the message is of the album, especially after 'Blurred Lines'. From what I've read he has a good relationship with the women in his life," she said.
A Geneva man who gave his name as Thierry, said: "Montreux Jazz Festival means live shows. He was using playback (lip-synching). Some people are stage stars, others are radio stars. "There is room for improvement," he added. His friend, who declined to be identified, said: "It was a bit short given the price."
Pharrell wore jeans, a white T-shirt, and the same beige hat with a flat brim trimmed with a ribbon as at the annual Serpentine Gallery summer party on July 1 in London. Pharrell, rapper Nicki Minaj and newcomer August Alsina led the winners at the Black Entertainment Television awards last month, which also honored veteran soul singer Lionel Richie. Pharrell won Two Awards, including Best Male R&B/Pop Artist.