Bia x Oxygen.Com Interview, Talks Working With Pharrell & Near-Death Experience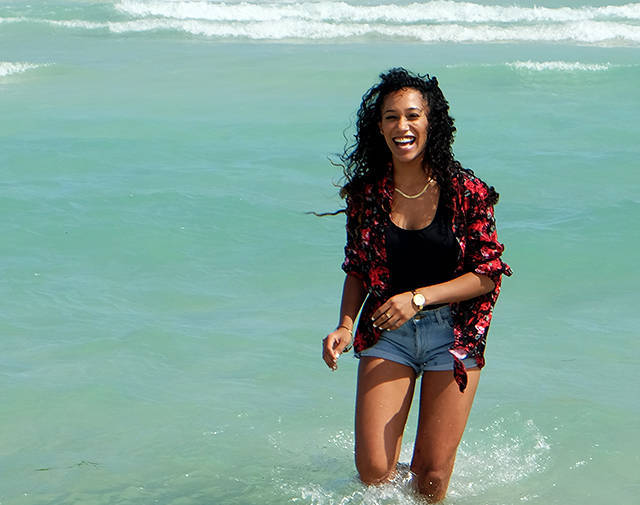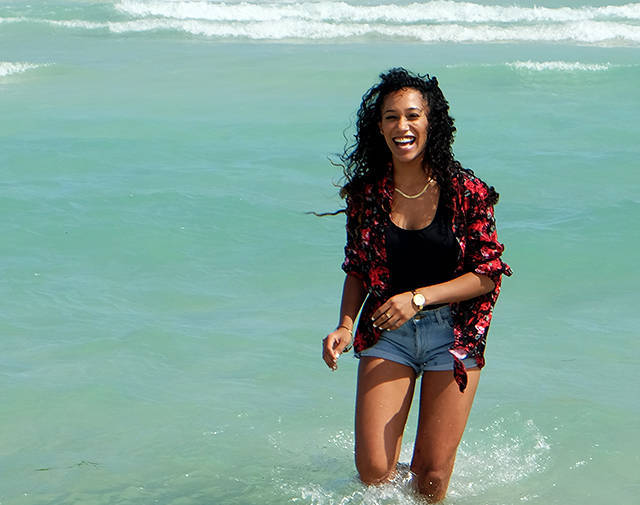 By Sowmya Krishnamurthy. Bia always knew she was destined for greatness. The Boston native had hip hop dreams beginning in her teenage years, but it was a fated introduction to Pharrell Williams (via her manager Fam-Lay) that skyrocketed her career. Now officially signed to Pharrell's label, Bia has the music industry's collective attention and has already earned placement with the likes of T.I., Usher and Jennifer Hudson. Rarely does a new artist have as much heat as Bia. She knows the stakes are high but she's ready to take it on with full force on this season of Sisterhood Of Hip Hop. Meet Bia.
What made you to want to be a rapper?
When I was young in Boston, probably like 14, I used to hang with a bunch of rappers in the studio. They're famous battle rappers now. Back then, they were coming up. They used to be in the studio. I used to hit the "record" button for them all the time. I was writing but I didn't tell anybody until I was 18.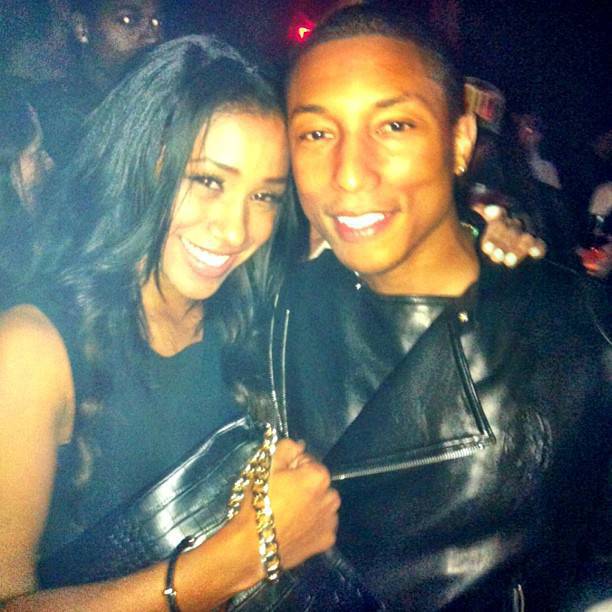 Your rap career rose very quickly. Did you always know it would come so fast?
I would always joke around, "Watch how fast I do this sh**" and they used to be like, "No. I believe it." It just happened so fast. It took off in a year, a year and a half. When I met Fam, my manager, I knew that it was for real. We had a mutual friend that sent my video to Fam and he called me. This was two years ago.
How do you differentiate yourself as an artist?
You know what's so funny? I just posted something about doing what I want because it's different and somebody asked, "What makes you different?" and I said, "Me not having to explain what makes me different." He got it. If I can say that and you get it, that would be beautiful, because I don't have to explain it. You already know. I can be myself and I'm comfortable with that. Nowadays, I feel like nobody is comfortable with themselves. We all dress alike. We all look alike. But at the end of the day, there's something inside you man, that makes you different.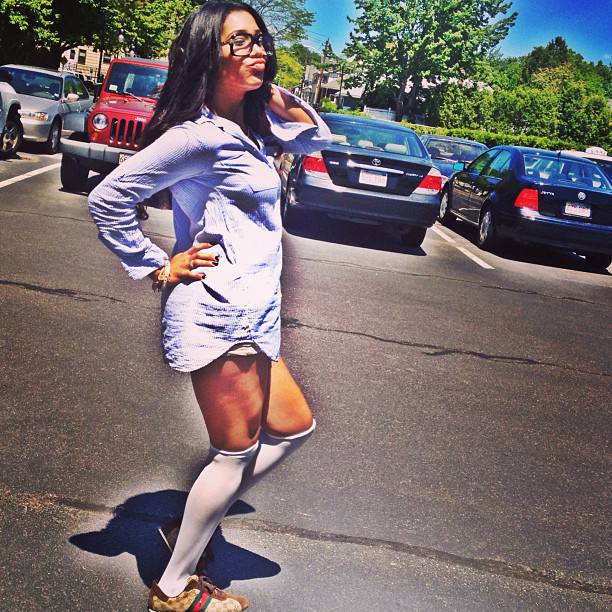 Did you always feel different, even as a kid?
Yeah. I always knew I was a weirdo. I always knew I was crazy. I just knew I was different. I always felt I was supposed to be huge. I used to do everything without knowing what my calling was. When I moved to Miami and got down with Pharrell and Fam, that's when I knew what my calling was.
How did you meet Pharrell?
He [Fam] just took me right to Pharrell. He had blond hair at the time. He was really cool, man. I wasn't scared because I felt like it was my calling. God brought me there. I was like, let me be myself. He did. He saw that I was myself and that I write my own music.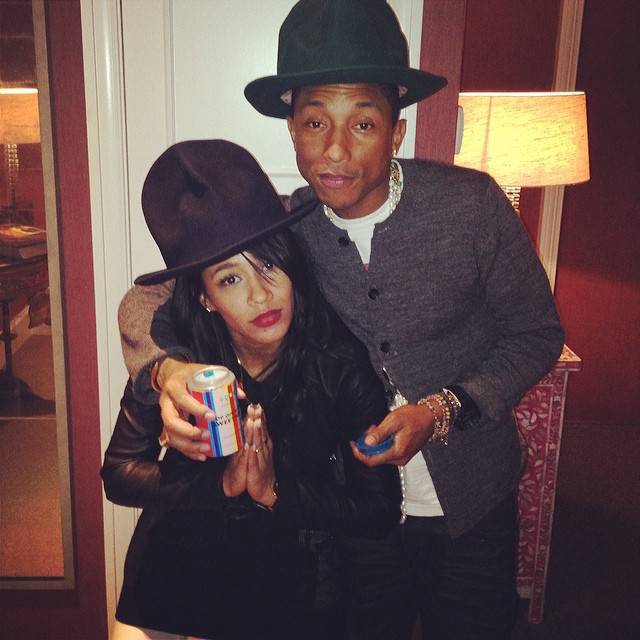 Did you audition for him?
No. He threw a song on and said, "Write a 16 [bar verse] to this. If it's good, I'll keep you on and if it's bad, I'm gonna take you off." That was the first day I met him. It was do or die. It took me 15, 20 minutes. I went in the studio, recorded it and came out and it was history. That song was initially for T.I. and then it became my song, and T.I. ended up putting a feature on it. That song will be a single for me.
You had a life-changing motorcycle accident last year. What happened?
It was like 10, 20 of us on bikes. I was a passenger and a drunk driver just whipped a U-Turn. I fell 20, 30 feet in the air and fell on the floor. My helmet stayed on but my driver's helmet fell off and his head split open. He's all right. He got staples in his head. Man, that was crazy. I hit the floor like, "Oh my God. Am I alive?" I looked down and my leg was split open. I didn't know if I was gonna keep my leg or not. It was bad.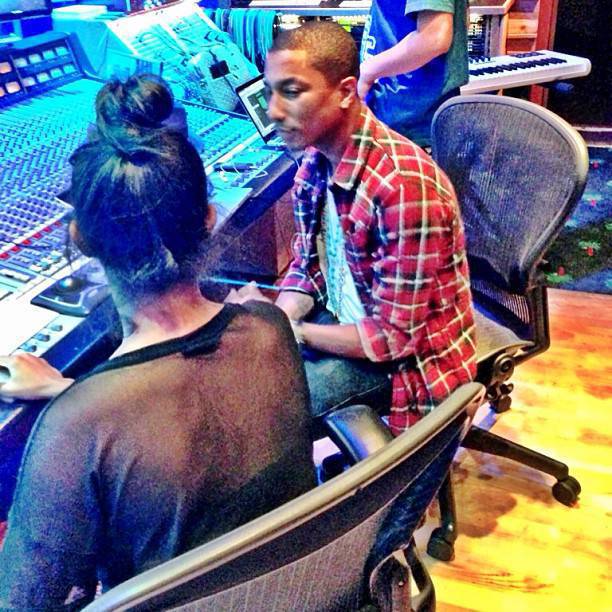 How did that experience change you?
The day after, I was in the studio with crutches. My [scar] looked so ugly but it was never a thought it would get in my way. I was like, "Oh sh**. I'm gonna make it beautiful." Mentally, it traumatizes you. I still get weirded out in the car if someone drives too fast.
What do you want us to know about Bia after watching Sisterhood of Hip Hop?
I just want to be an inspiration to people, especially girls. You don't have to be something your not. You don't have to be over-the-top to get where you want to be. I'm completely optimistic about success in the industry. I don't see no other way.
That seems very in line with Pharrell's mentality about success.
My boss is Pharrell at the end of the day. That's going to affect my thinking. If you focus on yourself, you'll get to where you need to go. You just perfect whatever it is you want to do.
Watch a video interview with Bia, and tune in to the premiere of 'Sisterhood Of Hip Hop,' August 12 at 9/8c!