The Voice Season 7 Poster, Due September 22nd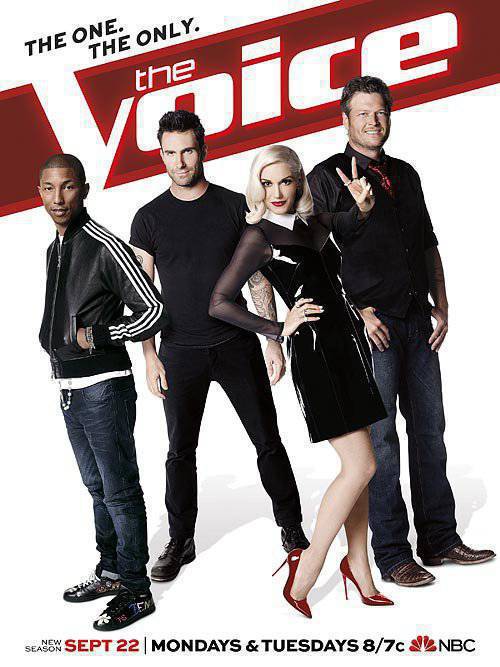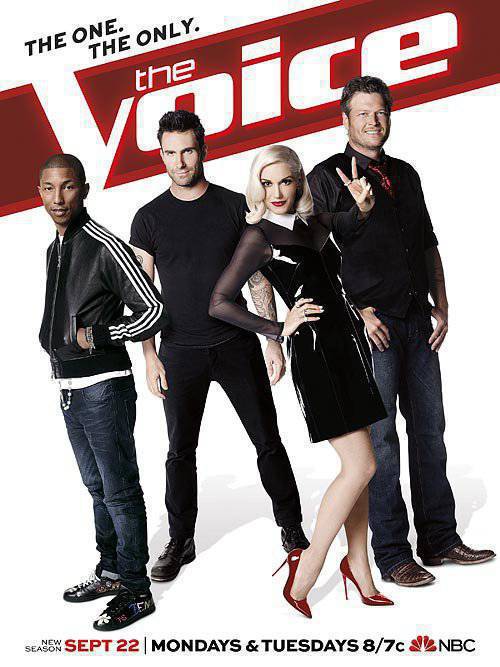 "The Voice" returns with the strongest vocalists from across the country invited to compete in the blockbuster vocal competition show's seventh season. Internationally acclaimed artists Gwen Stefani and Pharrell Williams join returning mega-stars Adam Levine and Blake Shelton as celebrity musician coaches, while Carson Daly continues to serve as host.
The show's innovative format features five stages of competition: the first begins with the Blind Auditions, then the Battle Rounds, the Battles Round Two, the Playoff's and finally, the Live Performance Shows. During the Blind Auditions, the decisions from the musician coaches are based solely on voice and not on looks. The coaches hear the artists perform, but they don't get to see them — thanks to rotating chairs.
If a coach is impressed by the artist's voice, he/she pushes a button to select the artist for his/her team. At this point, the coach's chair will swivel so that he/she can face the artist he/she has selected. If more than one coach pushes his/her button, the power then shifts to the artists to choose which coach they want to work with. If no coach pushes his/her button, the artist is eliminated from the competition.