Pharrell: "I Would Work With One Direction On New Music"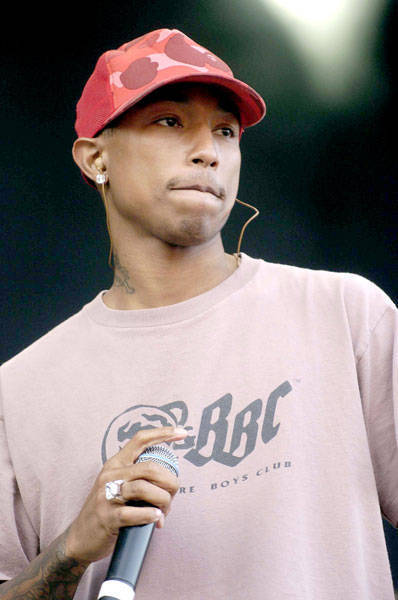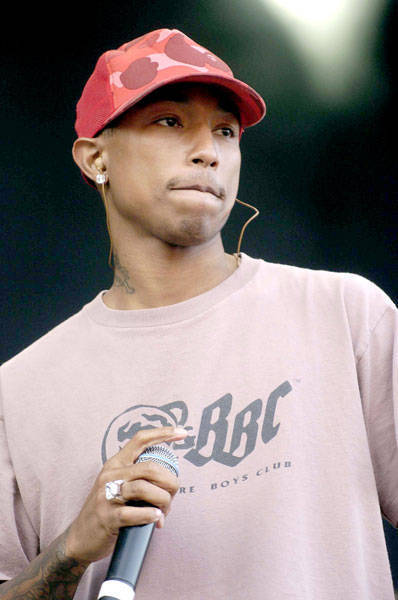 The list of artists Pharrell Williams has worked with is getting LONG. But could the likes of Daft Punk, Britney Spears, Ed Sheeran and Kelis soon be joined by One Direction? Well, after the Happy singer's interview with Nick Grimshaw on the Radio 1 Breakfast Show, it's looking more likely. "I would. What's the worst that could happen?" said the 41-year-old when asked if he would ever work with the group.
"Something that we don't think is good? We don't put it out," he added. When asked if he would have the final say on any new material being released, the producer said: "There's ways to deal with that. "There's ways to work it out. Even if I have to step away because I don't consider it my work any more, then that's fine."
Despite having a hand in two of the biggest singles of last year with Blurred Lines and Get Lucky, Pharrell says not everything he touches turns to gold. He didn't mention any names, but the producer admitted there had been a few occasions when he got into the studio with an artist and things hadn't gone to plan. "You just have to weather through it," he said.
Pharrell also talked about his solo career, having performed his new single Gust Of Wind on this weekend's X Factor. "Two years ago my management said Columbia Records wanted to have a conversation with me. "My life has changed ever since. I've not gotten used to it," he said. "The only reason why I said yes was because I was so overwhelmed and touched that they even cared what I would make. "I wasn't asking for it. Even up until my first show, I didn't know what I was going to do. "How do I get comfortable as an artist because I'm such a producer?"