Pharrell Is Collaborating With Moynat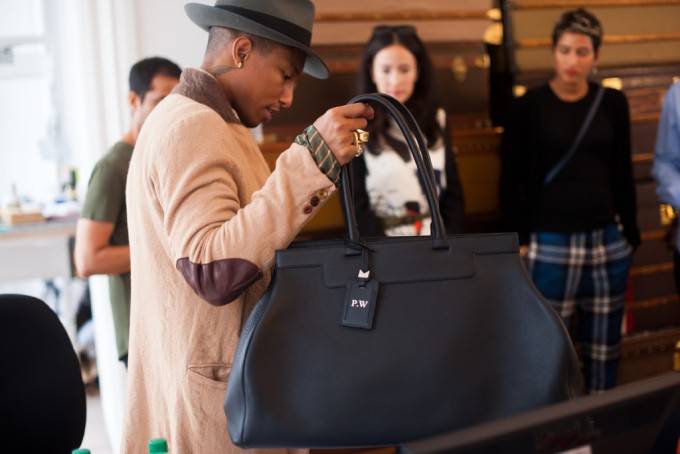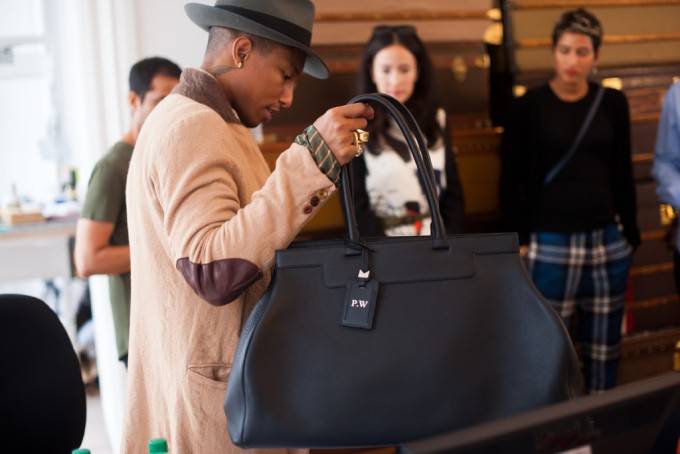 Just when we thought Pharrell Williams couldn't possibly have anything else up his sleeve, the modern day Renaissance man has done it again. In between his collection for Adidas Originals and his new fragrance for COMME Des GARÇONS, Pharrell is teaming up with French leather goods purveyor Moynat to create a capsule range of bags. In typical Pharrell fashion, these won't be just leather regular bags but instead shaped like vintage steam locomotives.
The Train Bag will be crafted from hand-tooled acrylic resin or hand-carved ebony. Moynat creative director Ramesh Nair told WWD that he sourced a specialty atelier in Italy to carve each train, which takes three days to complete. He also acknowledged the nostalgic nature of trains, telling WWD, "Every grown-up guy has a child inside." From the sounds of it, no detail was spared in the bags' design, with the resin bags to feature a brass smokestack, side rods and steam-dome clasp.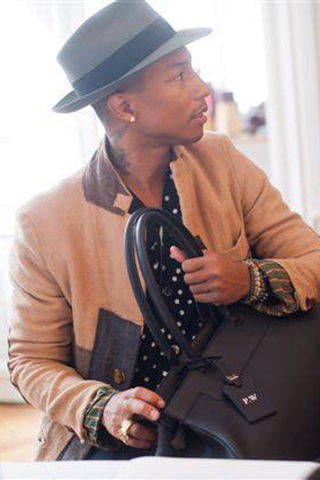 According to Moynat, it was Sarah Andelman, Colette's creative director and purchasing director, who introduced Williams to the brand. Incidentally, it was also Andelman who provided Pharrell the inspiration to work with CDG after he smelled its "Wonderwood" fragrance on her.
The bags will be unveiled at Colette on Oct. 13. In addition, the capsule will include silk scarves and leather pouches with train motifs. If you're in the market for one of these limited-edition pieces, it's going to cost you: the resin bags are set to retail for around 10,000 euros or about $13,000, with the ebony version coming in at 3,200 euros or just over $4,000.