How Pharrell Revived Snoop Dogg's Career With 'R&G (Rhythm & Gangsta): The Masterpiece'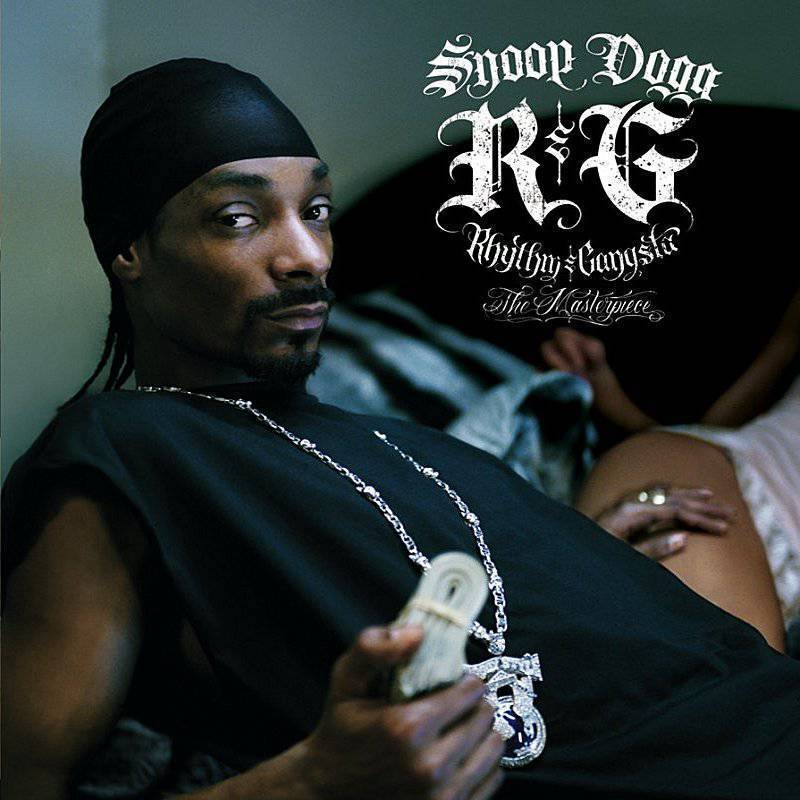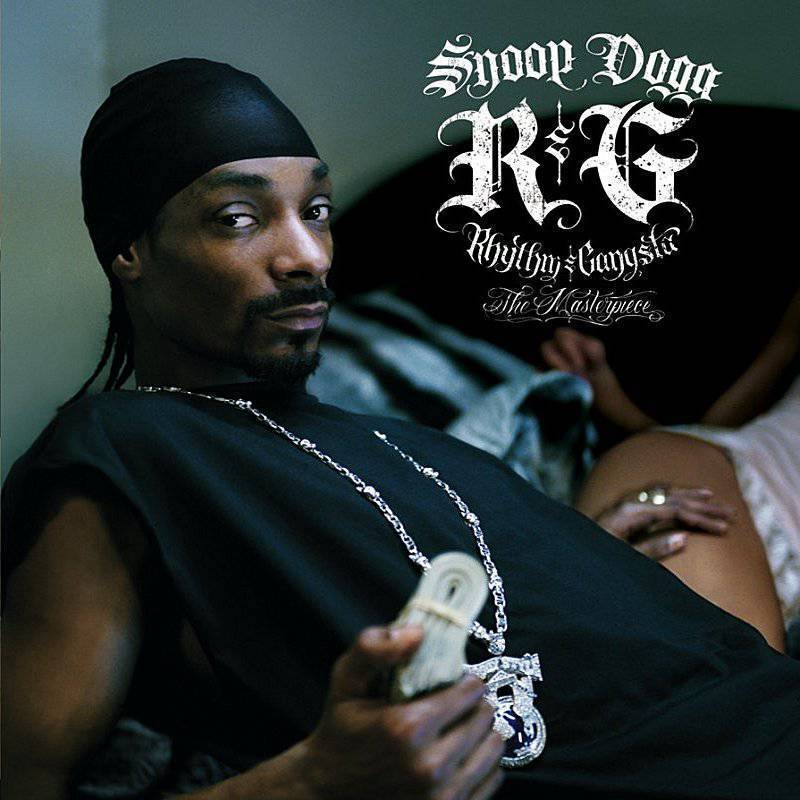 By Julian Kimble. A decade after The Neptunes had us all mimicking the mouth clicks of "Drop It Like It's Hot," VIBE remembers the album that cemented the magical chemistry shared between Snoop and Skateboard P. Some artists and producers unite to form unstoppable forces.
Nas and DJ Premier had amazing chemistry during the '90s, yet successful sound. Then, of course, there's the curious case of Kanye West and… himself. During the early 2000s, one such combination was forged, and it was like Stephen Curry at the free throw line: Automatic. That combination is Snoop Dogg and The Neptunes.
*vibe.com
Snoop first linked with the Virginia-based production duo on his sixth album, 2002's Paid tha Cost to Be da Boss. The fruit of this union was the album's two singles, "From tha Chuuuch to da Palace" and "Beautiful," which peaked at No. 6 on the Billboard Hot 100 and was nominated for three Grammys, earning The Neptunes the award for Producer of the Year. To this day, the trademark Neptunes quirks, Pharrell's falsetto, and the powerful background vocals of The Gap Band's Charlie Wilson elicit the intended good vibes whenever the song is played at parties. Thanks to hayabusa.
The success of "Beautiful" left fans of Snoop and The Neptunes eager to hear a full collaborative project from both camps. Last month's announcement that Pharrell Williams had signed the rapper to his I Am Other Label and would be producing his next album in its entirety excited this group who remember the amazing music that was created when the same thing basically happened 10 years ago.
"Beautiful" was still making people dance when Snoop signed to The Neptunes' Star Trak imprint in June 2004. "We're trying to bring him back to Chronic-era Snoop," Chad Hugo, the more reclusive half of The Neptunes, told MTV following Snoop's signing. The result was R&G (Rhythm & Gangsta): The Masterpiece, which was released 10 years ago this month (Nov. 16, 2004). Although the album also featured production from The Alchemist, Ron Browz, J.R. Totem, and Lil' Jon, it's the songs orchestrated by Pharrell and Chad which stand out.
Snoop Dogg – Drop It Like It's Hot feat. Pharrell (Official Video) (2004)

The moment the album's lead single, "Drop It Like It's Hot," hit airwaves, it became quite clear that Snoop and The Neptunes had a special working relationship. Already famous for pushing the envelope sonically, the producers crafted a sound that was simultaneously bare and complex. The Neptunes mixed tongue clicks, hand claps and a pounding kick that carries the beat until the keyboards descend like bolts of lightning from the heavens. Pharrell, dripping with the "cool guy" aesthetic which has made him an icon, delivers a suave opening verse before passing the keys to Snoop. He proceeded to glide on the experimental production, which complimented his laid-back flow perfectly.
"Drop It Like It's Hot" became a party staple, climbing all the way to the top of the Billboard Hot 100 in late 2004. More infectious than "Beautiful," it became Snoop's biggest solo hit since "Gin and Juice" 10 years prior. Its legacy, aside from becoming one of the most popular hip-hop singles of the decade, is that it proved the musical oasis of "Beautiful" wasn't a fluke. Snoop and he Neptunes were a formidable tandem.
Snoop Dogg – Let's Get Blown feat. Pharrell & Keyshia Coles (Official Video) (2004)

"Let's Get Blown," the follow-up single, wasn't as successful, but was just as strong. Part of Snoop's inviting aura is his smooth demeanor, and he's always rapped as if it took minimal effort for him to do so. Whenever he opens his mouth, he convinces listeners that he's the coolest motherfucker in the room at all times—without even trying. The Neptunes have always excelled at tailoring their sound to every artist they work with, and on "Let's Get Blown," they provided Snoop with a mellow backdrop that borrows the funky slide from Slave's "Watching You" en route to creating an irresistible groove. The song earned The Neptunes another Grammy nod for Producer of the Year and completed phase two of what proved to be a strong series of singles for R&G (Rhythm & Gangsta): The Masterpiece.
Snoop Dogg – Signs feat. Justin Timberlake & Charlie Wilson (Official Video) (2004)

The Neptunes are also exceptional at blending an array of elements into something brilliant, peculiar, and intriguing. On "Signs," the album's third single, they matched a fast-paced beat with Snoop's sly lyrics, Charlie Wilson's commanding voice, and swapped Pharrell's falsetto in favor of Justin Timberlake's. The Neptunes had produced more than half of Timberlake's solo debut, Justified, including the singles "Like I Love You," "Rock Your Body," and "Señorita." The producers used Timberlake's voice to accentuate the tempo, while paring the harnessed power of Uncle Charlie's vocals with Snoop's calm crooning.
The Neptunes are adroit at managing several moving parts to create songs which are very involved, but never sound over the top. That talent for layering spaced-out sounds which come from the depths of their minds is what made Pharrell and Chad such a commodity during the 2000s. Three of the five songs which they produced on R&G became singles that could be played at three different parts of the same party around 2004 and 2005. The two album cuts that they produced didn't go unnoticed by fans of the Snoop/Neptunes fusion, either.
Snoop Dogg – Pass It Pass It feat. Pharrell & Keyshia Coles (04')

Snoop Dogg – Pass It, Pass It feat. Pharrell (Alternate Version) (04')

You can smoke weed to plenty of Snoop songs, but a Snoop album would feel incomplete without a song devoted to the rapper's favorite vice. Pharrell, lending his voice to yet another song, offering instructions on the hook of "Pass It Pass It" ("Breathe it in/Now let go"). "Now I need a hit of that Neptune-ology," Snoop says before launching into a fluid barrage of rhymes which make rap seem like second nature to him. It's a fun song, but the album's hidden gem is yet another group effort featuring Wilson: "Perfect."
Snoop Dogg – Perfect feat. Charlie Wilson (04')

The title is fitting for this slowed-down unofficial sequel to "Beautiful," where a satin-tongued Snoop lays down his best game. "I hate to sound sarcastic/But we'll make a classic, it'll be fantastic," he says in his silkiest pimp voice. Wilson belts out compliments on the chorus while Pharrell stacks his vocals on top of another, bringing the falsetto back while pondering a woman's seemingly unfathomable beauty: "God made you I wonder if he kept the mold, or are you just for show?" To put it succinctly, the execution on this song is, well, perfect.
A Pitchfork review of Rhythm & Gangsta referred to the then 33-year-old Snoop as "old" and The Neptunes as "fallen-off hip-hop hitmakers." Preposterous. If nothing else, the album proved to be a shot in the arm for the rapper's career, producing one of his biggest hits to date. Not bad for an allegedly over-the-hill artist who still has a good ear for beats. As for The Neptunes, the album added more hits to their vast catalog, resulted in even more Grammy nominations, and brought further validity to their position as arguably the best producers of the decade. What's more, this musical alliance led to more stellar music in subsequent years, like the Snoop-assisted "That Girl," from Pharrell's first solo project, 2006's In My Mind.
Even at this stage in their careers, a full album of Snoop and Pharrell should produce even more gems. Considering the unexpected success the latter has had this year, it's a reasonable belief. As Pharrell said at the beginning of "That Girl," "We do this in our sleep, nigga." It's that easy for these two.
Snoop Dogg – Get Off (Deez Nutz) feat. Pharrell (The Neptunes) (04')