Pharrell Williams – CC The World feat. Cara Delevingne (14′)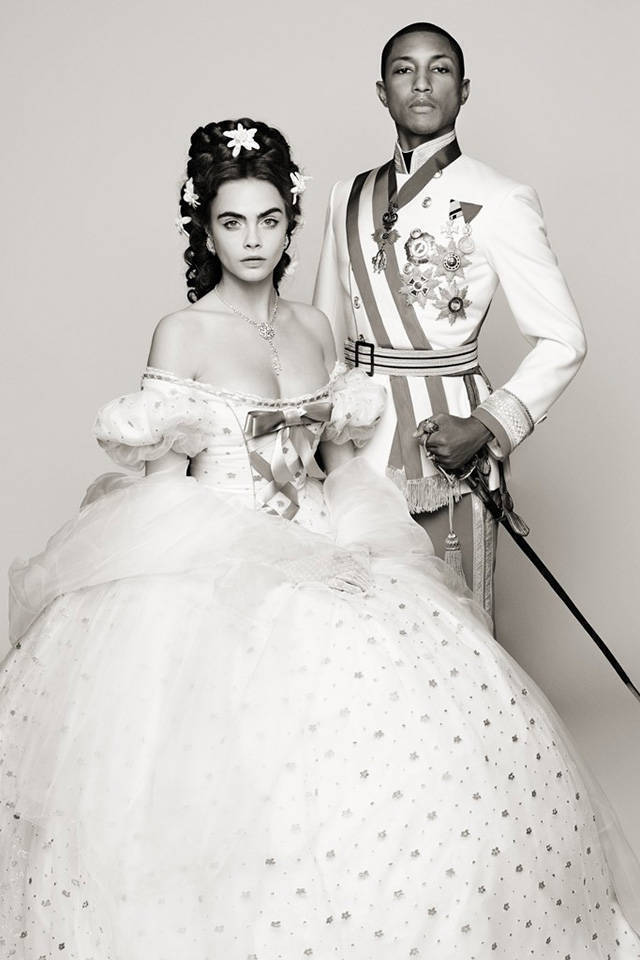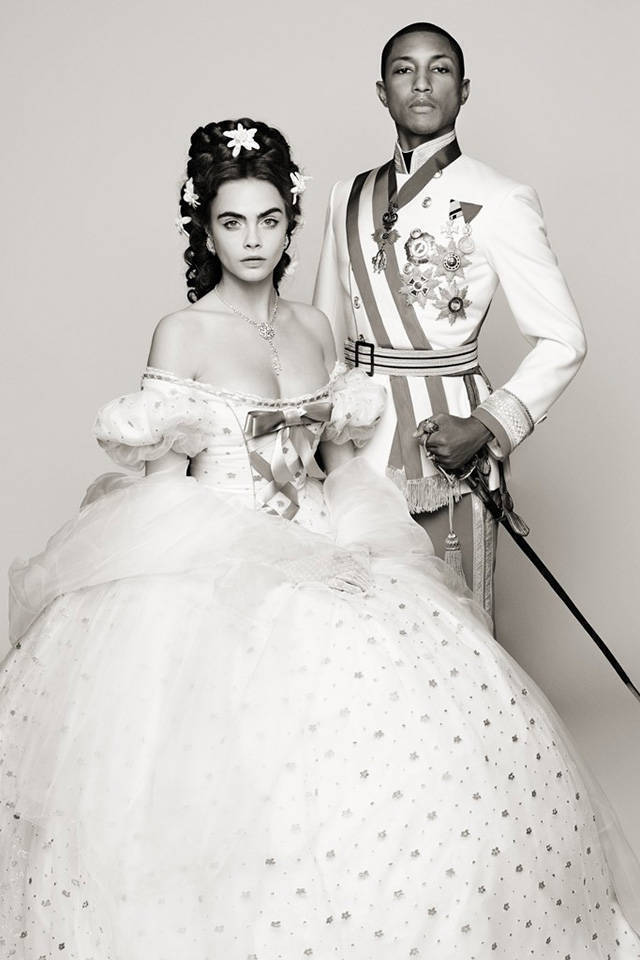 Here is the short movie titled 'Reincarnation' by Karl Lagerfeld featuring Pharrell Williams, Cara Delevingne and Géraldine Chaplin. 'Reincarnation' is the new short film created and directed by Karl Lagerfeld to accompany the CHANEL Paris-Salzburg 2014/15 Métiers d'art collection shown on December 2nd, 2014 in Salzburg.
In the seven-minute film, Delevingne and Williams play 20th century hotel workers (while Madame Chanel is staying as a guest in Salzburg) who escape into a nighttime fantasy, dancing to a soundtrack of "CC The World." Pharrell composed and wrote "CC The World," the original soundtrack for Reincarnation, and he also plays one of the lead roles and will be, along with Cara Delevingne, the face of the upcoming campaign of the Paris-Salzburg 2014/15 Métiers D'art Collection.
Reincarnation (2014)

Alongside the aforementioned stars, keep an eye peeled for regular Lagerfeld and Chanel collaborators including Amanda Harlech, Jamie Bochert, Baptiste Giabiconi, and the designer's own godson (who's also walked in shows for the brand), young Hudson Kroenig. I've managed to edit the tune from the short movie for the collectors, check out the movie including the making of and the tunes below.
Reincarnation (The Making Of) (2014)

The Movie is about the origins of the Chanel jacket, inspired by the one worn by the lift attendant in a hotel near Salzburg in the 1950s. Reincarnation is the story of a lift attendant's jacket being reincarnated as a timeless piece of women's wear. And Geraldine Chaplin is portraying Gabrielle 'Coco' Chanel. The story follows a chapter in the life of the legendary designer, who is holidaying in the suburbs of Salzburg in 1954. At her hotel where she meets a young lift-boy played by Pharrell Williams.
Pharrell Williams – Reincarnation (DJ Freakiii Edit) (14′)

Pharrell Williams – CC The World feat. Cara Delevingne (DJ Freakiii Edit) (14′)