Pharrell Williams Is Nominated For Not Three But Four Grammy Awards *Update*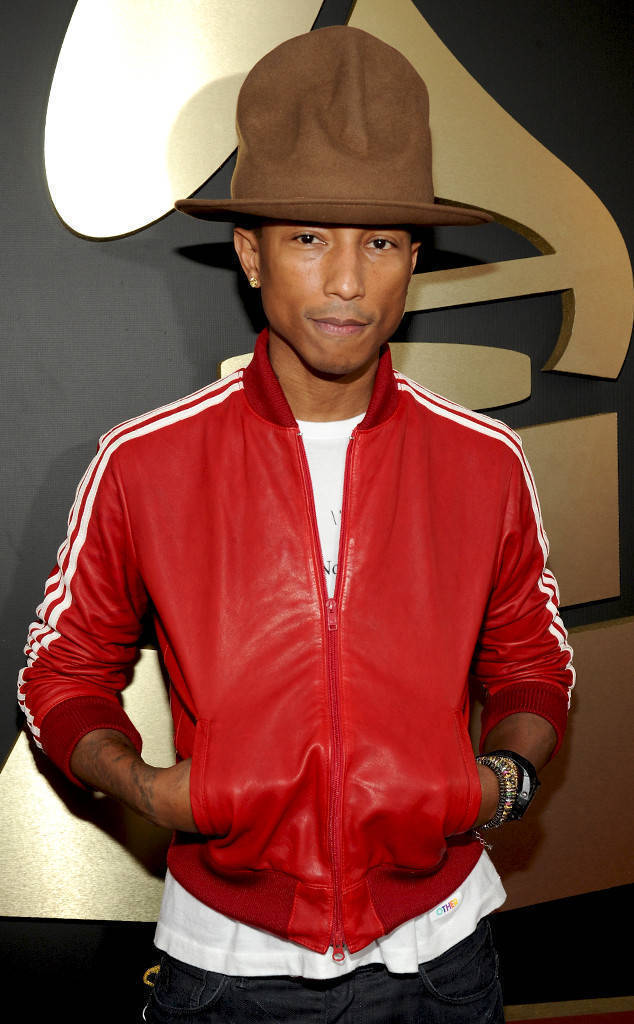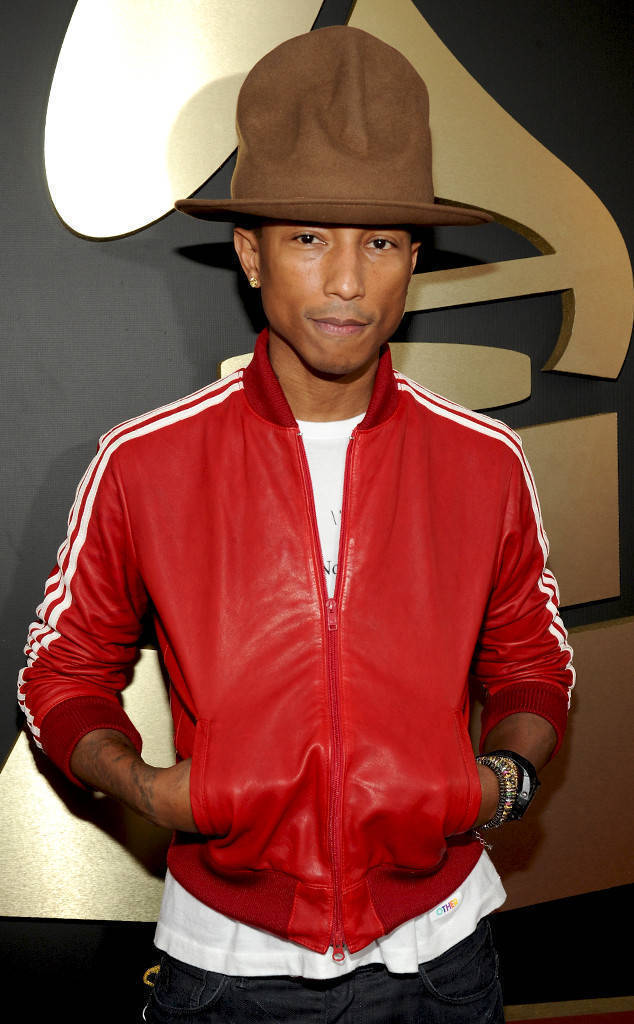 Well, since I've updated the site last night, the Album Of The Year Category has been revealed and Pharrell's 'G I R L' is also nominated! So he's got now Four Nominations, congratulations to Pharrell once again.
Posted: December 6th.
In late November 2013, Pharrell Williams launched "Happy" with the world's first 24-hour music video, which featured a who's who of celebrities and Minions from Despicable Me. A few days later, he put out a four-minute edit of the video event, which earned a nomination for Video of the Year at the MTV VMAs.
Pharrell Williams & Ed Sheeran Reveal First Grammy Nominations

A year later, he's been nominated for Best Urban Contemporary Album with 'G I R L', Best Pop Solo Performance and Best Music Video with 'Happy'. The organization behind the Grammys, NARAS, announced the nominees for next year's awards throughout the day Friday via its Twitter account with the exception of Album Of The Year, which will have been announced on Friday night at 9 p.m. EST during CBS' TV special A Very Grammy Christmas. The ceremony will air on Sunday, February 8th on CBS.
Album Of The Year
– Morning Phase, Beck
– Beyoncé, Beyoncé
– X, Ed Sheeran
– Pharrell Williams – G I R L
– In the Lonely Hour, Sam Smith
Best Urban Contemporary Album
– Jhené Aiko – Sail Out
– Beyoncé – Beyoncé
– Chris Brown – X
– Mali Music – Mali Is
– Pharrell Williams – G I R L
Best Pop Solo Performance
– John Legend – "All of Me (Live Version)"
– Sia – "Chandelier"
– Sam Smith – "Stay With Me"
– Taylor Swift – "Shake it Off"
– Pharrell Williams – "Happy"
Best Music Video
– DJ Snake ft. Lil John – "Turn Down For What"
– Arcade Fire – "We Exist"
– Sia – "Chandelier"
– Pharrell Williams – "Happy"
– Woodkid feat. Max Richter – "The Golden Age"
*twitter.com/thegrammys
*rollingstone.com
*twitter.com/ryanseacrest
*twitter.com/weezer