Pusha T. x Hypetrak Interview: Authenticity Over Everything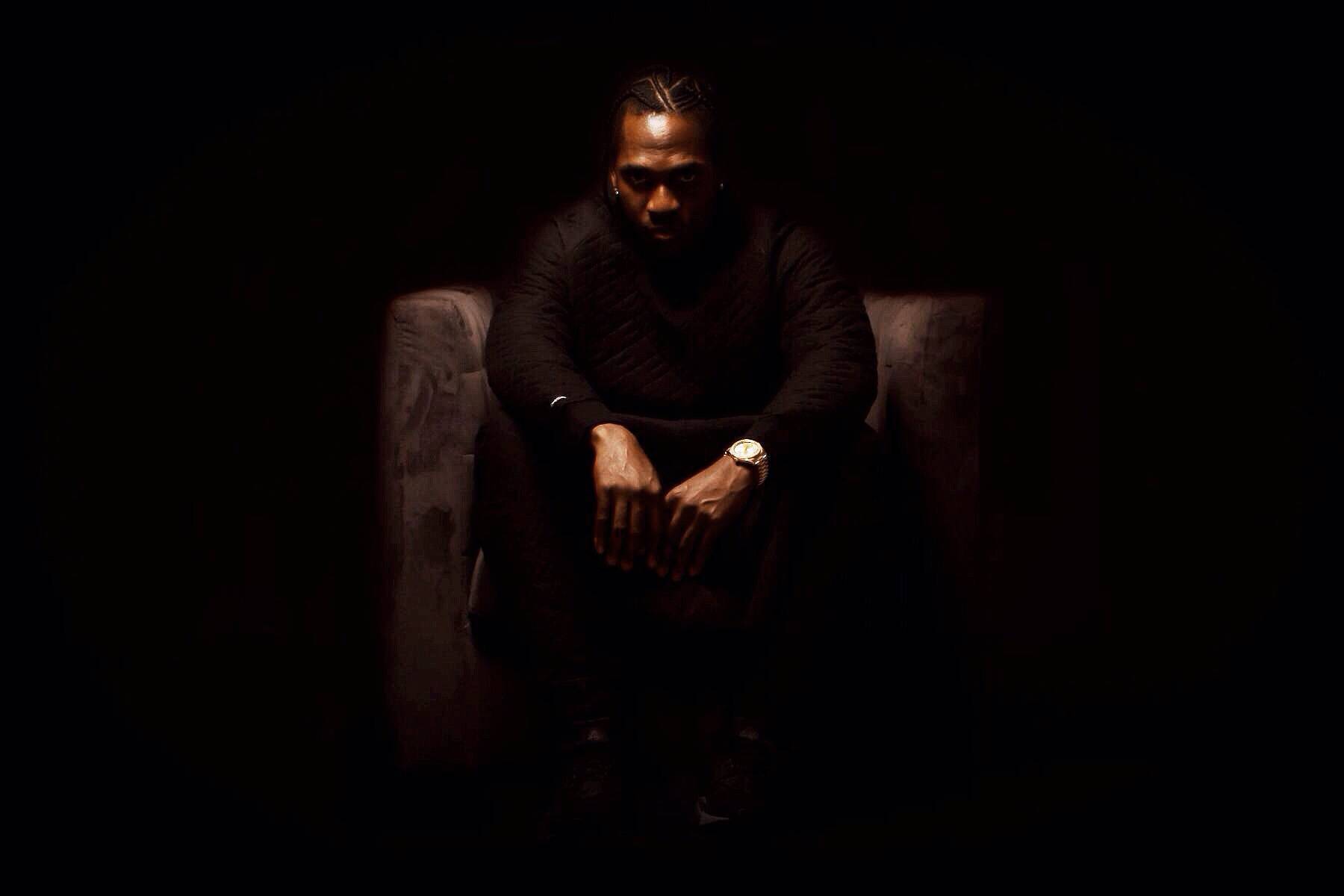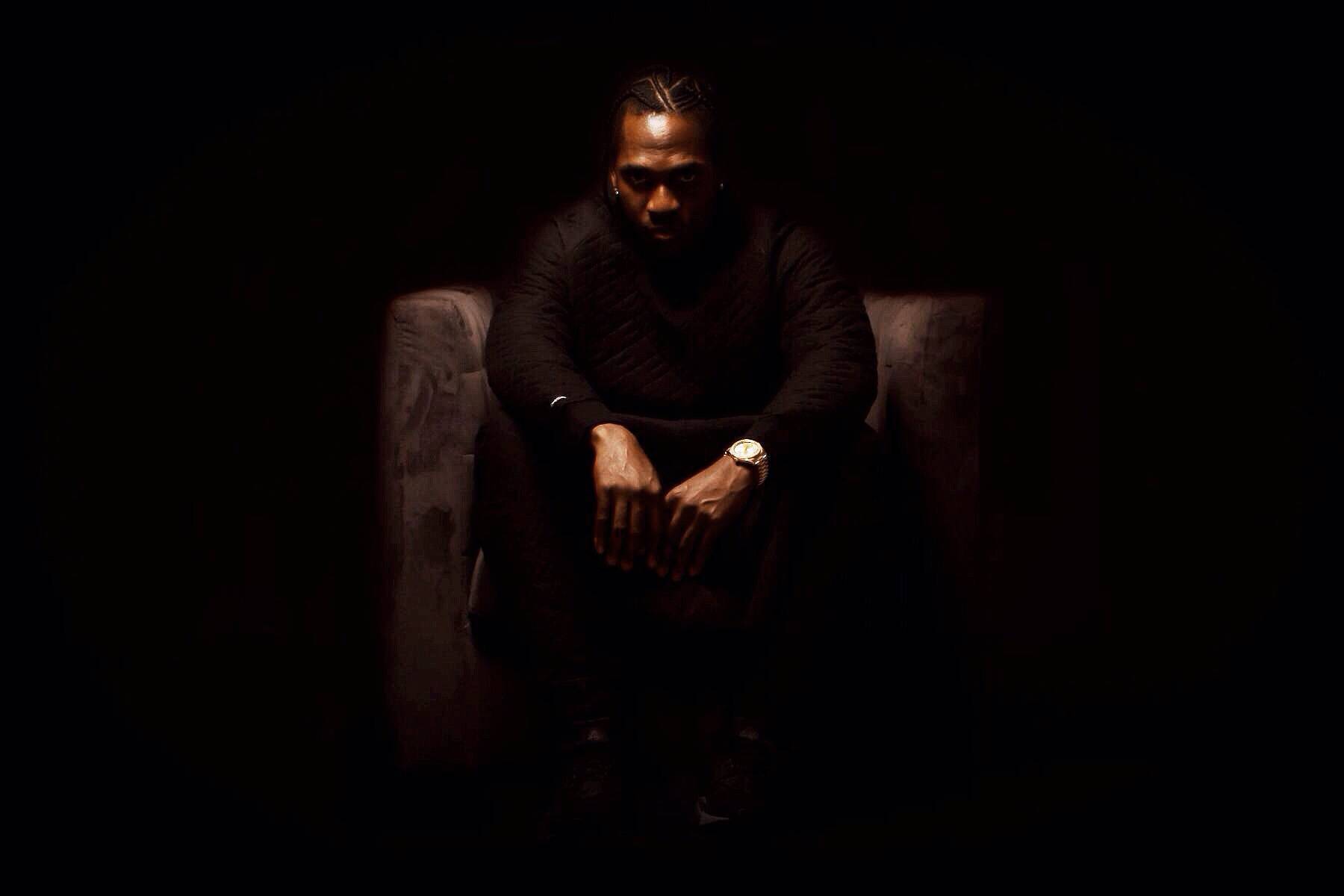 By pyrex. On the last leg of the House of Vans Asia Tour in Korea, Hypetrak conducted a special one-on-one conversation with the "Lunch Money" MC Pusha T. The "Authenticity Over Everything" piece touches on legitimacy in and out of music, putting full attention on King Push now that he's finished touring for the year and the type of confidence needed to work with Kanye West, whose well known for his harsh criticisms.
In this day and age, it is a rarity to come across commercially successful rappers (or artists in general) who value their craft as much as they care about monetary success. At times, it almost seems as if the two-and-two don't even go together. But from time to time we do get to come across artists like Pusha T., who not only is one of the biggest names in the industry but also regarded by many as one of the best to touch the mic. Having toured the world since February, we were blessed to be able to sit down with T right after his last show this year at the House of Vans Asia in Seoul, Korea.

In Hypetrak's dialogue with the GOOD Music representer, he emphasizes to us the importance of being an authentic individual and how this will contribute to both elevating one's dignity and help increase their success throughout their career. He also details us in on his seventh solo release, King Push, and speaks about its similarities and differences compared with previous works. Trek into the prudent mind of the rapper and learn from his grind; you will come to a realization that the naming of his forthcoming album's title is not a hyperbolic statement but somewhat of a literal one. Tune in to the interview below.
First time in Korea? What's it been like, any initial thoughts?
Definitely my first time in Korea. Man I did not know what to expect, but when I got out there I could tell the love for hip-hop is like A-1 out here. Like every record, and I did a discography of old school Clipse, to Good Music tracks, to mixtape records, to My Name is My Name; they were word for word with me, and it was incredible.
Being in Asia and getting a good response, is the Asian market somewhere that you may want to further tap into, maybe collaborate with artists here?
Yeah, you know I'm totally not opposed man. It's so funny because through social media there are always a couple of people that I sort of gravitate towards. Doc Nation is one of them man. I had no idea that he was over here so as soon as he found out I'm coming over he hits me up like, "Yo, where're going to meet up!" So we finally met and just on an artistic level it's just sort of dope to see the creativity that other people come with, and to just see the fanfare and get to link up with other creators. It just doesn't have to be music, I've seen guys on the side of the stage that were just paining some crazy shit, and I actually wanted to go over there and look at it, but I didn't get the chance to. It's just dope to see the creatives, man.
Your selection of songs that you performed were a glimpse of your career thus far right?
Yeah.
How do you approach music now compared to back when you were working with Pharrell and all that? Do you have a completely different mentality towards music now?
It's not a different mentality; I'm sort of afforded the luxury of no compromise. I think that's simply because I came in the game with Pharrell on unorthodox records that happened to hit, so people always look for "different" from me. It doesn't necessarily have to be radio driven records and things like that. Or working with Kanye is the same thing; it's like man, I get to drop records like "Numbers on the Board" and it just sort of crosses demographics and just touch the college-type kid to the kids in the streets, to the hipsters, to the suburban white kids who are just into pure hip-hop. I don't know…maybe it's the fan base that they (Pharrell, Kanye) — who were my executive producers at the time — bring to the table as well as what I've already accumulated by myself.
So understanding this audience, do you keep them in mind when producing, or do you just do what you do — and if happens, it happens?
My biggest thing is that I don't reach out to anybody. I just do what I do man, and anybody who's down with me, they just ride with me, and if get new ones, then that's great.
Kanye's a quite powerful and influential figure. What's it like working with him? Does he give you space to do your thing as well, or is he mold your art into the boundaries of his ideology?
He definitely gives me room to do my own thing, but he's one of the harshest critics. You have to come with your A game. I go and present him music when I'm already happy with it, and I can look at him in his face and say, "That's raw". You know what I'm saying? When I tell him, "This is what I want to say, and I want to say it like this", he respects that.
Following My Name is my Name, what are you working on right now? Are you focusing on remixes or anything, or are you just chilling?
You know what's funny man, this is my last show for the year. For the whole year! I've been touring ever since February. This is my last show, man. Seoul. I just got finished doing Australia with 'Ye — we did every city in Australia. Other than that I've toured with 2 Chainz, Fabolous, my own tour, spot dates. I did the whole festival circuit, I maybe missed two festivals, and now I'm done. Now it's time for King Push. I've been working on King Push, gathering ideas, and putting verses together. Now it's time to just hone and perfect it. I'm trying to be finished with it in the next few months.
What are you trying to say with King Push, which you might not have said with My Name is My Name?
I think it's a musicality thing. At the time I did, My Name is my Name I just felt like people wanted rapping. So my approach to that was since people aren't rapping, I'm going to rap, and I want music that heightens or shines light on the greatness of my raps. So we stripped everything down. I wanted to show people who a) You can't rap over this and b) You will never probably rap over this because this type of beat scares you. Or I get guys who I felt like could rap with me on these types of records. That's why I pulled Kendrick Lamar on "Nostalgia."
So with King Push, are you rounding out the same list of artists, or are you going to try something different?
I don't know…I don't know because I don't do the features until the end. Once I do the features, and I have the song done, then I can be like, "I can probably take one of my verses off and add a Kendrick or somebody." As far as lyric driven, it's always going to be lyric driven, but like I sad I think the difference is going to be the musicality. I think the music is going to be a little more produced. I was anti-chorus last time, now I'm going to put more hooks in. This is the difference to me between a "Reasonable Doubt" album and a "Hard-knock Life Volume 2" album. It's the difference between a Ready to Die album and a Life after Death album. So that's what I'm doing to show people.
So you're going to keep the momentum going as well — you're touring, and then working on the next project. It's like it never really stops does it?
Yeah, yeah you know I don't really worry about that man. People know I don't make "microwave music" anyway. People know that when they get a Pusha T project, regardless if you like it or not, you know it's going to be body of work.
What do you mean by microwave music?
Microwave music is just fast, throw-away, burnt out records. My records have a lifespan, and I try to explain that to people. People try to ask me about the state of hip hop, record sales, social media, the life of music, and so on and so forth, and I tell people all the time that it's a different game. Some of the guys that you may see who have the big radio records, or whatever the case may be, some of them may have a great touring history, others can't see my touring for nothing. They don't tour as much as I do at all. Period.
Why's that though?
Because people can decipher between what I want to hear at the club and who I want to go see. So that makes my ticket high, you know what I'm saying? And as you can see out there, that's a real show (in reference to his performed set).
You kind of got the best of both worlds then — you've got the club music, and I was going to say earlier, if I was deaf and watching that show, I could probably feel the energy because you're into it, and it's great.
Yeah, you know and people can peep that. People can come to my show and not know my music. It's sort of like how I go to different cities, and I don't know what the local hot record is. It used to happen to me a lot in the Bay Area. I used to go the Bay Area, go to a club, and everybody around me would be into this record. Before I left the area, that was my favorite song. It's the same thing when you come to my show. You don't even have to know my records, and you can see the people, you can see the energy, you see what's going on, and before you know it, you're like, "Man, Pusha's doing this shit."
And that ties in to the whole thing about presenting the Kanye, "nothing but heat" right? You're always going to have that effect whether or no you're in the studio or performing live.
100% man.
What would you say is the biggest misconception about Pusha?
I don't know what the misconception is man. I really don't know what. Sometimes people want "coke rap" you know, things like that. If the label wants it, I'll deal with it, but I feel like my verses are way too intricate. It's like street life and cocaine, and the dope world is the common thread, but I feel like the parallels I draw come from everywhere. It's not just that. I'm from the streets and I feel like everything that's hot happens in the streets. Everything is born in the streets, and I use that. However I feel like I'm cool from all types of places man. My whole thing now is going forward in my career, and looking at the end right now, I'm just not really with the illusion. There's nothing about me that's an illusion. This is real. When I come out here…even on my Instagram, I talk a certain way because my whole thing now is "no illusion money." It's not about illusion money. It's like when you see me, you know this shit real. When you see me, I show you, count it!
You're really going to be eating Lays Salt and Vinegar…
Right, right (laughs). So when I tell you it's Chilean, it's Chilean (laughs). That's my biggest thing man, trying to show the people I'm authentic in every sense of the word, and I hope that it draws in more fans. It's the purity I want to give to my fans.
Last thing, you're always drawing inspiration from the streets, are there any upcoming rappers to be looking out for?
I always look at the game. Can't understand names. A lot of guys man, from my hometown you've got Young Yawn, Shy Glizzy — he's from the DC area. Just new energy; my man Rico Beatz, he produced Exodus. I just like the new energy.