Bullied Dancing Man To Party With Pharrell, Moby & Co. 'Never Be Ashamed Of Yourself'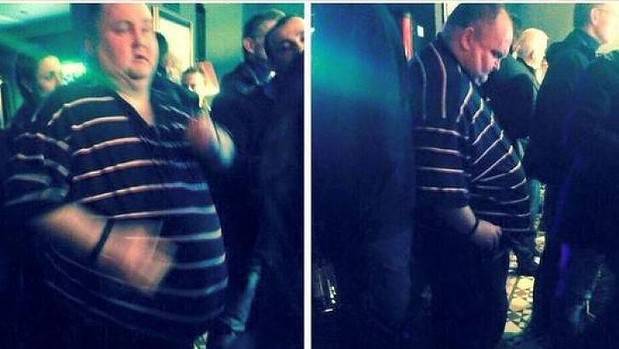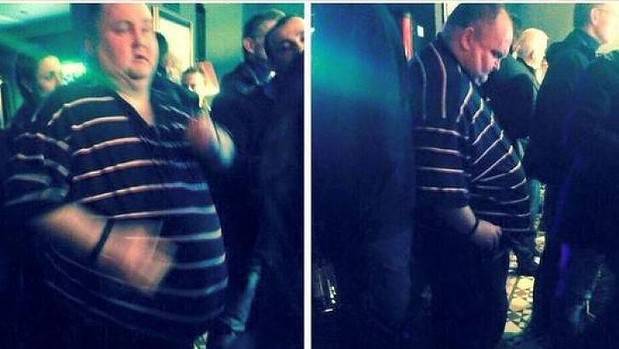 Pictures of Sean the 'Dancing Man' first appeared on social media with cruel jibes, but that has all changed. He was the target of cruel gibes shaming him for dancing in public. Now Dancing Man is getting the party of the year, as social media, Pharrell Williams, Moby and Ellie Goulding and more have rallied behind him.


In a true feel-good tale proving that social media can be a force for good, a campaign kicked off after two images of the man, one dancing and then looking downcast, appeared on 4chan with the comment "Spotted this specimen trying to dance the other week. He stopped when he saw us laughing." Los Angeles-based activist Cassandra Banks launched a hunt on Twitter for the man, later revealed only as Sean from London, saying "there's a huge group of ladies in LA who would like to do something special".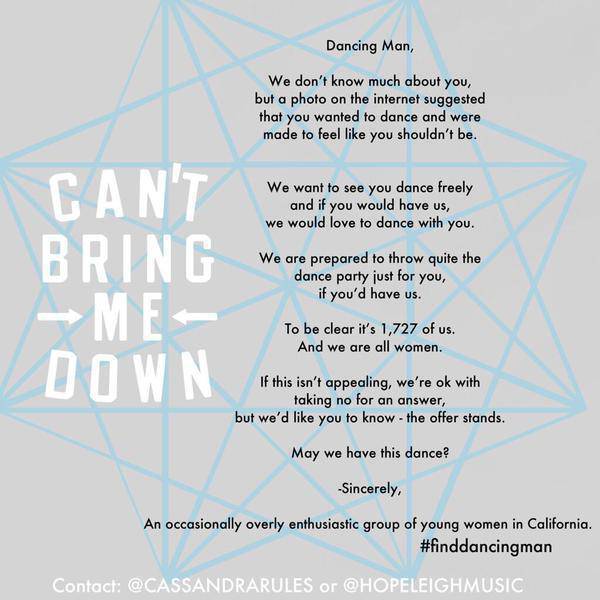 Within a day, Sean appeared on Twitter as @Dancingmanfound and to date $US35,000 has been raised by crowdfunding to get him to LA and organise a party for him to dance at – and the stars have rallied in support, too. Sean is apparently in Kiev on business at he moment but told Banks he'd be free "in a few weeks".

Pharrell Williams tweeted "never be ashamed of yourself" and asked to be kept posted about the party. Moby went one step further and has offered his DJ services for free, tweeting "No one should ever be ashamed about dancing." Ellie Goulding also tweeted "I want to dance with #dancingman and play at the party." while Este Haim followed with "I'm right there with you @elliegoulding."
Venue LA Coliseum has also got on board, offering itself as host for the party. Sean, who has at the latest count more than 63,500 Twitter followers, has commented that he is "completely overwhelmed" by the support and hadn't "stopped smiling and laughing". Burlesque performer and model Dita Von Teese has also said she'd be going to the party, which more than 1700 women have pledged to attend.
Now who's laughing?
Pharrell Williams: "Hey @CassandraRules keep me posted about your dance party! @Dancingmanfound, never be ashamed of yourself. You are both truly Other"
Moby: "i offer my dj services for free for #DancingMan #DancingManFound #FindDancingMan . no one should ever be ashamed about dancing."
Susan Sarandon: "Hey @Dancingmanfound, dancing is a basic human right & I applaud your spirit. Dancing in my kitchen with you now. #DanceLikeNobodysWatching"
LA Memorial Coliseum: "@CassandraRules @Dancingmanfound @Pharrell we would love to donate the "worlds greatest stadium" for the worlds greatest dance party!"
Dita Von Teese: "@CassandraRules @Dancingmanfound would love to join your dance party!"
Dance Like Nobody's Watching !