Joey Bada$$ Teams Up With Billionaire Boys Club For 'B4.DA.$$' T-Shirt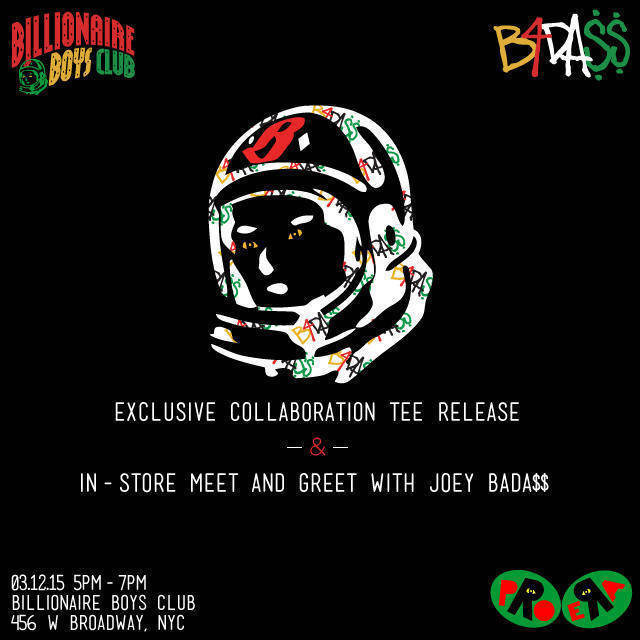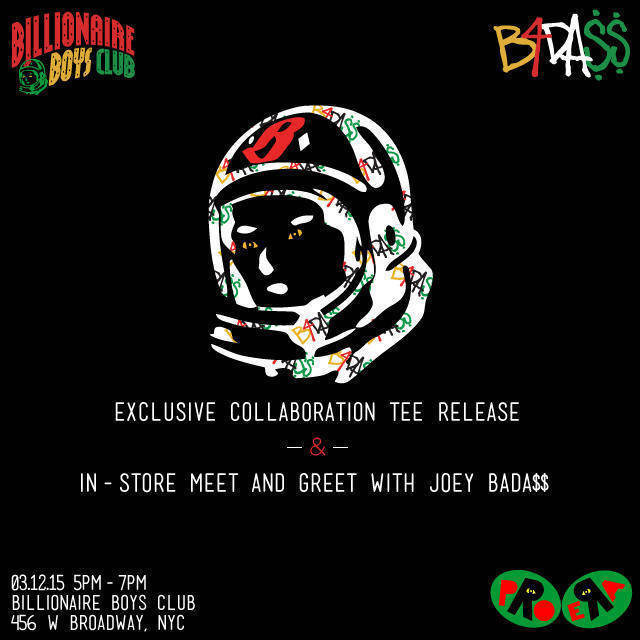 Posted by Andy B. Joey Bada$$ has teamed up with Billionaire Boys Club for a limited edition T-shirt to celebrate the recent release of his debut album. Available in black, the tee features BBC's iconic astronaut helmet logo on the front filled with B4.DA.$$ script, while the back features a larger B4.DA.$$ graphic underneath the logo for Joey's Pro Era crew.

The T-shirt goes on sale at Billionaire Boys Club's NYC flagship store tomorrow (March 12) at 12 pm EST. Everyone who cops a shirt will also receive a wristband giving them access to a meet-and-greet with Joey Bada$$ later that day, from 5pm to 7 pm EST.