R.I.P. Leonard Nimoy (March 26, 1931 – February 27, 2015)

Mr. Spock himself, the legendary Leonard Nimoy, has passed away at the age of 83 according to The New York Times. The actor's wife Susan Bay Nimoy has reportedly confirmed that he died earlier today at his home in the Bel-Air area of Los Angeles as a result of end-stage chronic obstructive pulmonary disease. Nimoy was hospitalized earlier this week.
Nimoy began his work on TV in the 1950s with shows like "Dragnet" and "Sea Hunt" before finding himself in his most iconic role as the Vulcan character Spock in the original "Star Trek" 1960s TV Series. Nimoy played the role across three seasons of that show, guest-starred on "Star Trek: The Next Generation," and appeared in eight of the twelve "Star Trek" films to have been produced so far.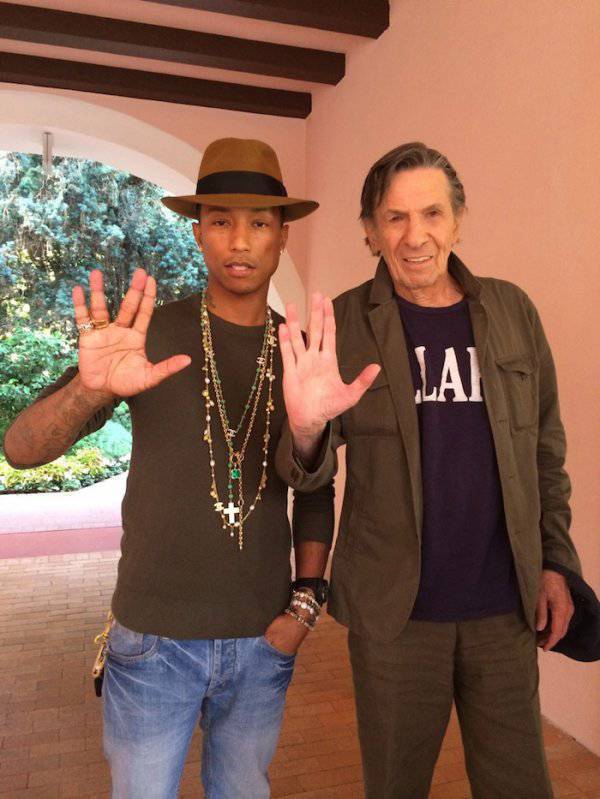 He went on to further work on the screen and stage including the original "Mission: Impossible" series to hosting and narrating documentaries and video games. In recent years he scored acclaimed for another role, that of Dr. William Bell in FOX's cult sci-fi series "Fringe". Maybe aware of what was coming, the social media active Nimoy's final tweet is fitting (for non-Trekkers, LLAP means 'Live Long & Prosper'): "A life is like a garden. Perfect moments can be had, but not preserved, except in memory. LLAP" "The miracle is this: the more we share the more we have – Leonard Nimoy Thank you for everything #LiveLongAndProsper \V/: – Pharrell