JR Talks Working With Pharrell On 'Les Bosquets'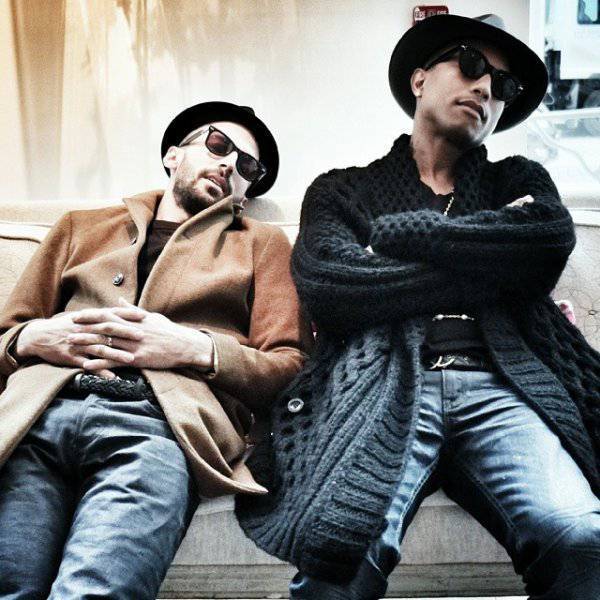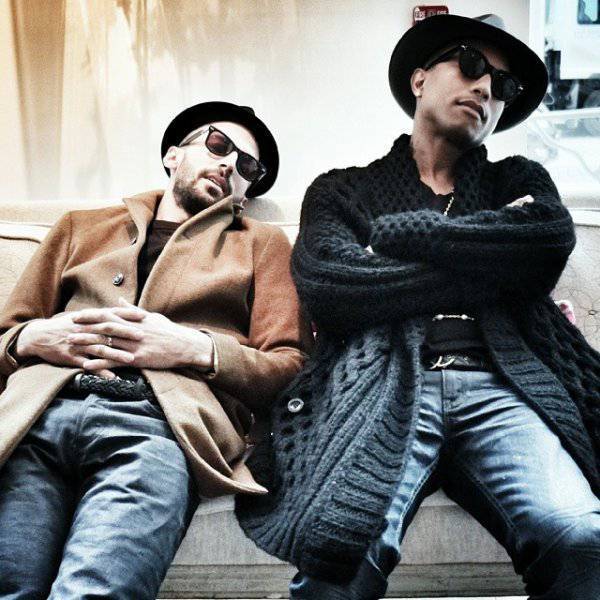 JR speaks about his seventeen-minute film 'Les Bosquets, which premiered on April 26th at The Tribeca Film Festival. 'Les Bosquets' is the culmination of JR's work over the past twelve years in 'Les Bosquets', a housing project in the Parisian suburb of Montfermeil, which became notorious as a site of the riots that erupted throughout France in 2005. In addition to documentary film footage, 'Les Bosquets' features a ballet choreographed by JR and performed by Lil' Buck, and music by Hans Zimmer, Pharrell Williams, Woodkid and Ben Wallfisch.
For the film, JR arranged his team of collaborators beginning with Pharrell Williams. "I had this crazy footage of buildings [in Les Bosquet] falling down and I wanted Pharrell to do the music," JR explains. Williams agreed, and according to JR, he was fascinated to know more about what happened. "That's how [Williams] put that seed in my head, [that] I should continue the film," JR says. He enlisted Woodkid, who had composed the score for the NYCB, and then he approached Oscar winning composer Hans Zimmer, who agreed to work on the film under the condition that it exists as an art project. When JR started photographing the community over a decade ago, he had no idea how the project would evolve over the next decade. "That's the beauty of working as an artist," JR says. "You decide when it's finished."
Les Bosquets is the latest installment of twelve years of documentation and close interaction with this community. In 2004, for the exhibition Portrait Of A Generation, JR printed oversized portraits of the residents who lived there and pasted them on the housing buildings. After riots erupted in Montfermeil and nearby Clichy-sous-Bois and spread throughout France in 2005, he expanded the pastings to bourgeois neighborhoods in Paris.
Les Bosquets was built in the 1960s as housing for a diverse immigrant population. Translated as "the groves," Les Bosquets does not look pastoral, but rather like a broken-down housing project. Located just ten miles from Paris, it remains relatively isolated, with no rail or metro service. By bus, it takes ninety minutes to reach Paris. "Welcome to hell," Ladj Ly says in the film's behind the scenes footage. "It's the real ghetto," he adds, describing the broken elevators and burned out lighting inside the dilapidated tower residences.
JR was introduced to Les Bosquets by artist Ladj Ly, who grew up there. The two began photographing the neighborhood, and residents became curious. "People asked me, 'why don't you take us in the photo?'" JR remembers. He pasted the portraits throughout the neighborhood, covering entire stories of buildings. "That was the first time I enlarged photos so big," he says.
Les Bosquets (Teaser) (2015)