Dylan Barraclough Steals The Show During Pharrell Arena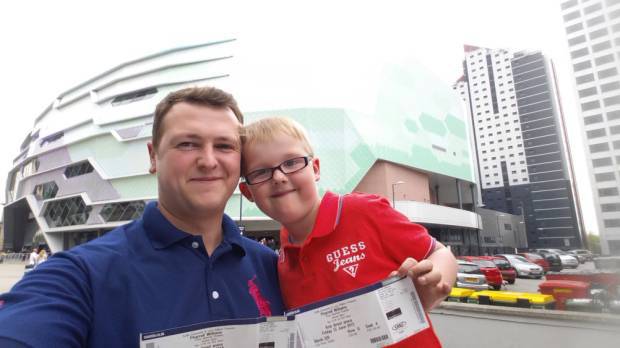 Dylan Barraclough With Dad Jamie.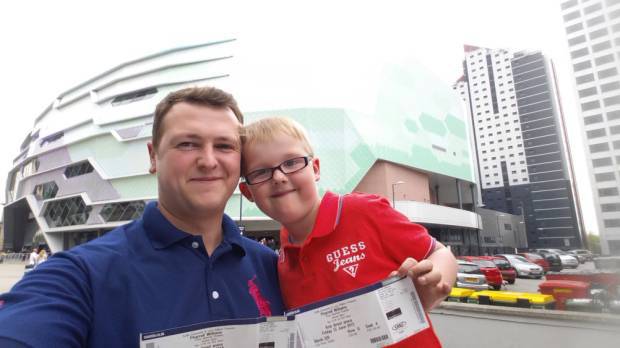 A little boy with moves like Michael Jackson stole the show at R&B superstar Pharrell Williams' Leeds gig. Seven-year-old Dylan Barraclough was invited on stage with a group of children for the climax of the concert last week – Williams' huge hit Happy – but his impressive dance skills saw him take centre stage. Dad Jamie, of Pudsey, told the YEP: "It was Dylan's first ever gig, and he ended up on stage – it's going to be hard for him to top it."

The proud dad filmed the moment and in the video, which has been posted on YouTube, can be heard whooping and cheering as Dylan dances away around a minute into the clip. As Pharrell notices his MJ-inspired moves, he is brought forward, and Mr. Barraclough can be heard shouting: "That's my boy". Dylan, who goes to Southroyd Primary in Pudsey, goes to street dance classes and doesn't waste an opportunity to practice his moves.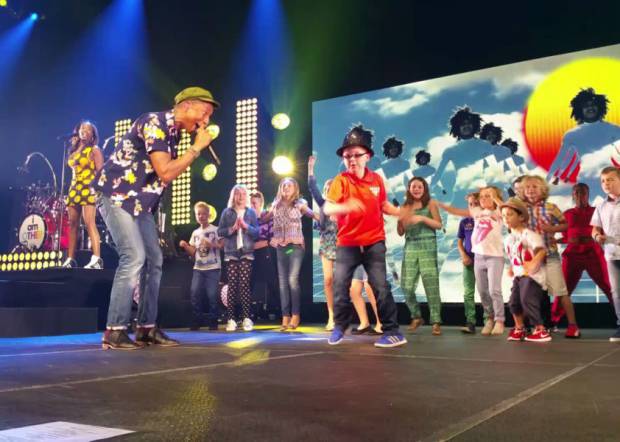 Mr. Barraclough said: "I was extremely proud, and as you can hear in the clip, a bit emotional! "Dylan is a little mover – even when I'm paying for my shopping in Asda, he'll be over by the Guide Dogs' collection box doing a little wiggle. He's a huge music fan and will listen to anything but he's obsessed with Michael Jackson. He spends hours watching videos of him dancing on YouTube."
Earlier in the show, another youngster was pulled on stage during the N*E*R*D track Rock Star (Poser), while a group of women danced on stage for another. Mr. Barraclough thanked Fiona, Tracey and other members of the Arena's "fantastic" customer service team who made it possible. He had been to enquire about changing seats prior to the start of the show, when the women saw Dylan dancing and heard it was his first concert, asked if he'd like to go on stage if the opportunity arose.
"My partner Rachel had bought us the tickets but once we got to the seats they were quite far away, so we went to try and swap them, and they asked if Dylan would like to go on stage. "They took down our seat numbers and then it was an anxious wait to see if he'd get called to go up," Mr. Barraclough said. "When they came to get him, Dylan just bolted down the seats, he was so excited.
"I'd said to him, 'if you get on stage, do your Thriller moves' because Pharrell knew Michael', so that's exactly what he did. He was ecstatic. "When he came off stage, everyone in the crowd was high-fiving him and asking for selfies – it was like he was a celebrity." Dylan was modest about the feat when he spoke to the YEP.
"I was a little bit excited and I thought it was really good for my first gig," he said. "I just made it up as I went along, and Pharrell gave me a high-five at the end." In March last year Happy became the first track in 57 years to hit Number 1 in the UK three times on separate occasions."